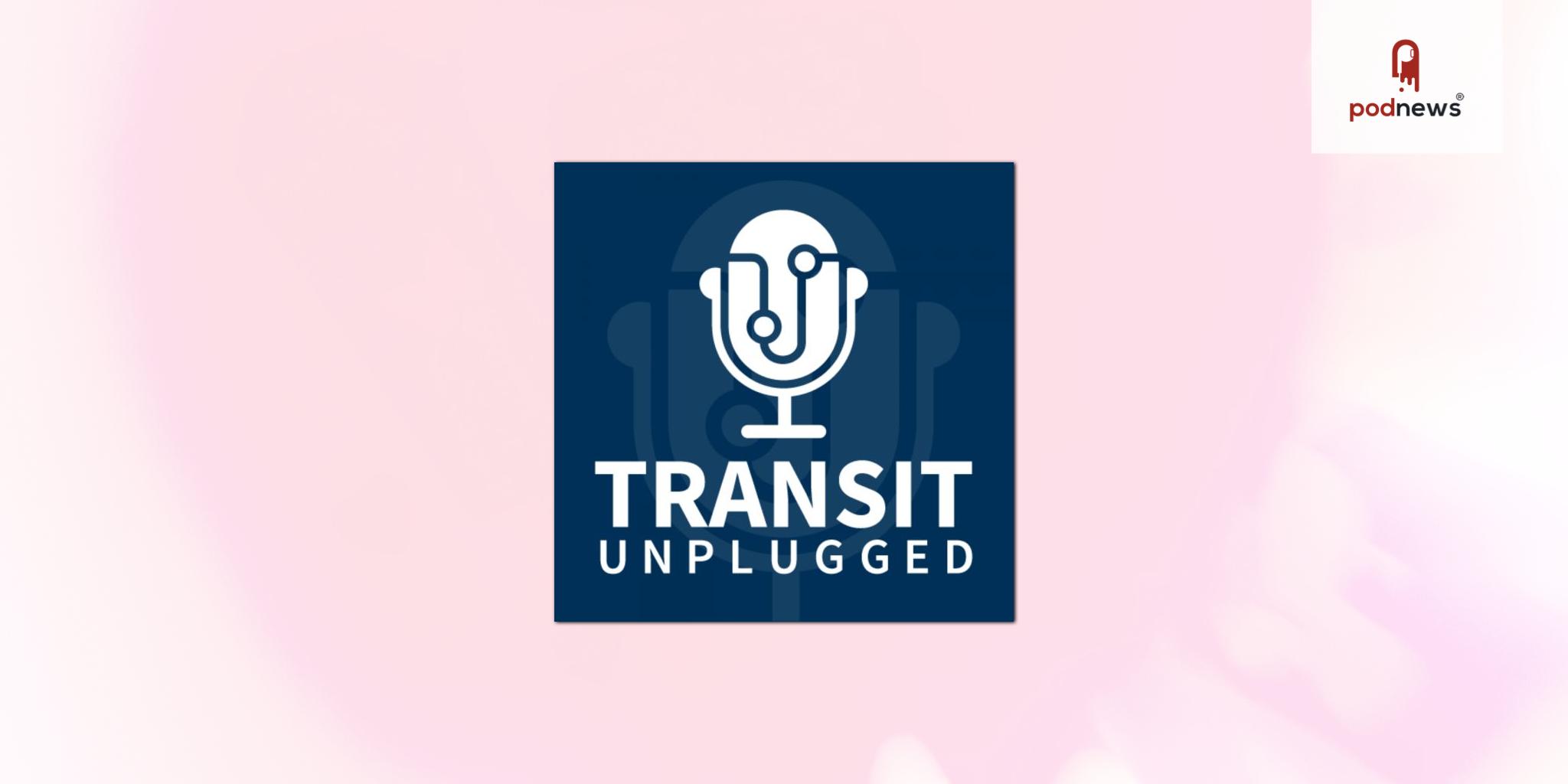 Transit Unplugged Podcast Celebrates Fifth Anniversary with Rich Davey, President of New York City Transit
Press Release · Toronto, ON, Canada ·
Celebrating five years and kicking off Season 6 of Transit Unplugged, Paul Comfort, host of the popular podcast and a transit evangelist, interviews Rich Davey, President of New York City Transit, New York MTA – one of the world's largest and most complex public transportation systems – in a special anniversary episode. The episode airs Wednesday, November 2, on all major podcast platforms.
In this interview, Paul and Rich talk about the current state of transit in New York City, as well as fare recovery, the importance of transit to keeping New York City moving, and the plans for congestion zones in New York City. As a passionate advocate for transit, Rich believes public transport is an essential part of every city.
Season 6 builds on the success of Season 5 which featured interviews with public transport leaders like MJ Maynard (Las Vegas RTD), Kevin Quinn (Translink), Laura Koprowski (TARTA), Terry White (King County Metro), Adelee Le Grand (HART), Steve Poftak (MBTA), Eulois Cleckley (Miami-Dade County Dept. of Transportation), Melinda Metzger (Pace Suburban Bus), Jen Shepard (Uber), Charlotte Shaw (Birmingham-Jefferson County Transit Authority), Henry Li (SacRT), April Rai (COMTO), Michelle Bouchard (Caltrain), Vernon Everitt (Transport for Greater Manchester), and two of Mass Transit's 40 Under 40 award winners —Shofi Ull Azum (KCATA) and Brittney M. Farr (DCTA).
This year Transit Unplugged celebrates its 200,000th download. The podcast is 225 episodes strong and growing.
Season 6 continues to bring the best and brightest of the public transport industry from around the world every Wednesday. The first episode of Season 6 airs at 9:30 AM ET on Wednesday, November 2 with Rich Davey. Following the Season 6 premiere, Transit Unplugged features a special two-part interview with transit consultant Jarrett Walker. Future Season 6 episodes include: Laura Hendricks CEO of Transdev, Mass Transit's 40 Under 40 award recipients, and a look back at the year in public transport and a discussion about what is to come.
About Transit Unplugged
Transit Unplugged is the world's leading transit executive podcast. Heard in over 100 countries around the world, Transit Unplugged and Transit Unplugged TV is hosted by Paul Comfort, a public transport evangelist and author of several best-selling books on the changing face of public transportation. Each week Transit Unplugged features interviews with industry leaders from around the world exploring their agencies, their visions for public transport, and their career journeys. To learn more about Transit Unplugged and Transit Unplugged TV visit www.transitunplugged.com. Transit Unplugged is available on Apple Podcasts, Google Podcasts, Spotify, Amazon Music, YouTube, and via RSS and is brought to you by Modaxo.
Listen
This is a press release which we link to from Podnews, our daily newsletter about podcasting and on-demand. This is reprinted verbatim; we may rewrite headlines and descriptions.
This page contains automated links to Apple Podcasts. We may receive a commission for any purchases made.