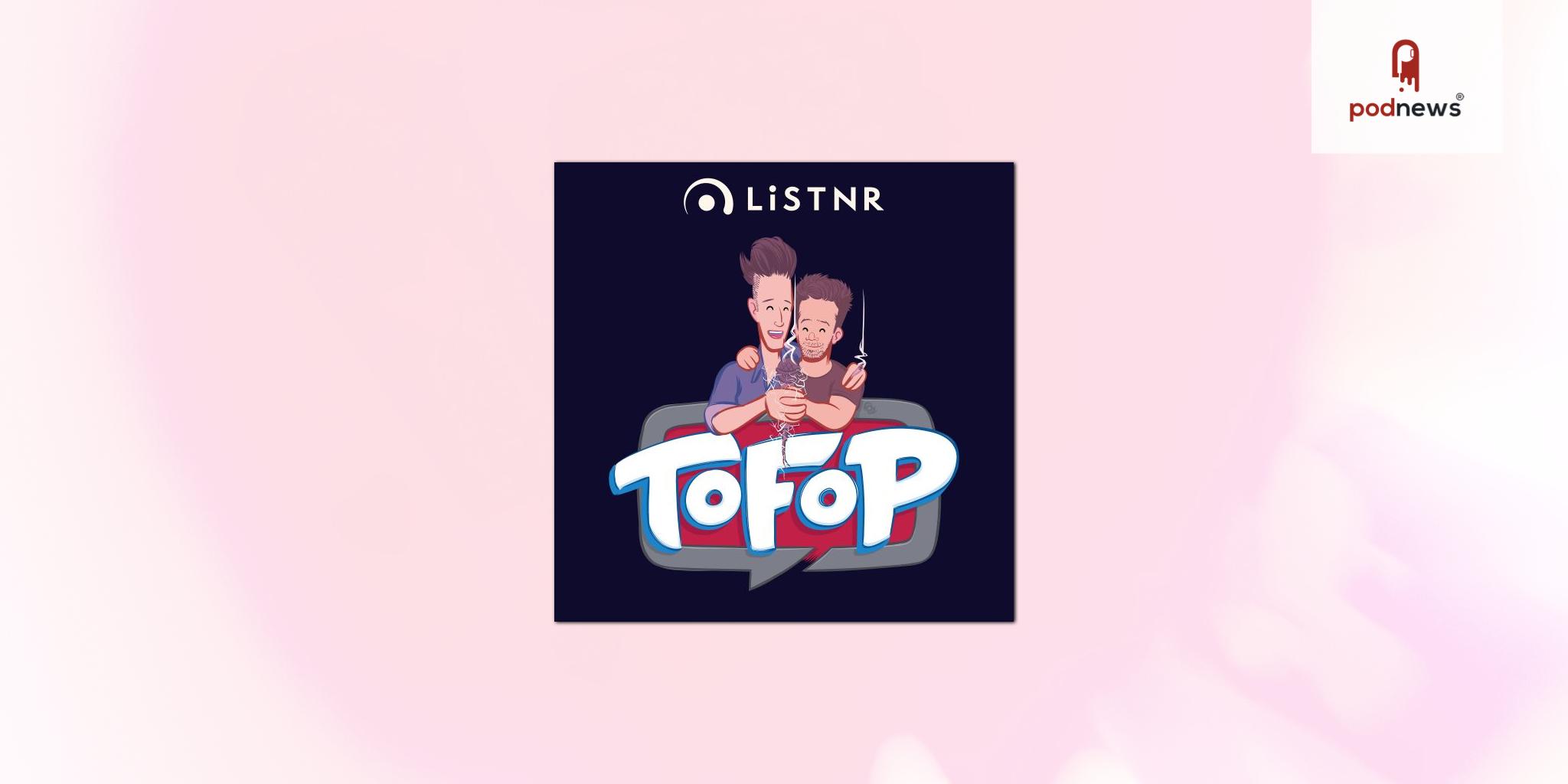 Wil Anderson and Charlie Clausen, two of Australia's most popular podcasters, come to LiSTNR
Press Release · Sydney NSW, Australia ·
Long-time best mates and long-term podcasters, comedian and broadcaster Wil Anderson and actor and writer Charlie Clausen, are bringing their hilarious and wildly popular podcasts, TOFOP and FOFOP, along with Anderson's Wilosophy podcast to LiSTNR.
Anderson and Clausen have collaborated on TOFOP (aka Thirty Odd Feet Of Podcast) since 2010 and are now bringing their more than 400-episode library to LiSTNR. On TOFOP, the pair discuss popular culture, film, sport, personal stories, and usually intense discussions on a range of hypothetical situations.
The aptly named FOFOP (or faux TOFOP) sees the pair take TOFOP to an alternative universe, interviewing a range of guests over another 400-plus episodes.
Although on production hiatus, Anderson will also bring his podcast Wilosophy, where he asks "smart people stupid questions and tries to find out the meaning of life", to LiSTNR. Launched in 2014 and also standing the test of time, recent episodes have included guests Josh Szeps, Craig Reucassel, Julia Gillard, Russel Howcroft and Osher Gunsberg.
The three podcasts join Anderson and Clausen's 2 Guys 1 Cup podcast that came to the LiSTNR family exclusively earlier this year. Now in its sixth year, 2 Guys 1 Cup discusses the week's AFL news and has earned its spot as the go-to podcast for footy fans who want a bit of silly banter and enjoy hearing two long-time friends and lovers of the code lampoon the nation's game instead of serious stats and stale analysis.
Anderson and Clausen said: "When we first started recording TOFOP over a decade ago, there was no way we could have known just how popular podcasting would become, otherwise we would have come up with a better name. Since then our roster has grown to include FOFOP, Wilosophy and the AFL adjacent podcast 2 Guys 1 Cup. We're excited to bring them all to LiSTNR and look forward to hearing what professionally produced podcasts should sound like."
LiSTNR Original Podcasts Head of Entertainment and Culture, Sam Cavanagh, said: "Wil and Charlie are pioneers of podcasting in Australia. Taking on longstanding shows of this calibre reflects LiSTNR's objective as the home of brilliant Australian audio content. It adds to our already deep line up of culture and comedy podcasts including Hamish & Andy, Urzila Carlson's That's Enough Already, Abbie Chatfield's It's A Lot, Just the Gist from Rosie Waterland and Jacob Stanley and Matt & Alex's All Day Breakfast."
TOFOP, FOFOP and Wilosophy are available now and new episodes will drop weekly on the LiSTNR app.
Listen
This is a press release which we link to from Podnews, our daily newsletter about podcasting and on-demand. This is reprinted verbatim; we may rewrite headlines and descriptions.
This page contains automated links to Apple Podcasts. We may receive a commission for any purchases made.