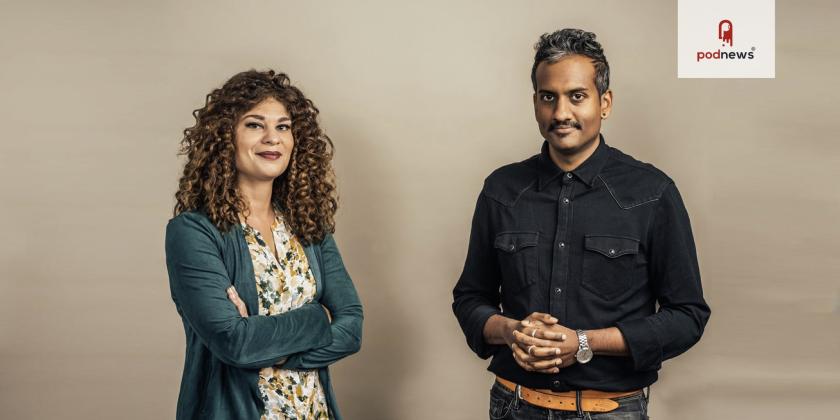 90.5 WESA Brings "Today, Explained" to Pittsburgh's Airwaves
Press Release · Pittsburgh, PA, USA · via WESA ·
90.5 WESA, Pittsburgh's NPR news station, announces that it is adding Vox's award-winning daily news explainer show, Today, Explained to its evening line-up weekdays at 7:30 p.m. ET. The show can be heard at 90.5 FM or online at WESA.FM.
Every weekday, hosts Noel King and Sean Rameswaram take on one essential news story that defines our moment, and bring listeners the context Pittsburghers need to understand it. Through on-the-ground reporting, discussions with journalists, academics, policymakers, and more, the Today, Explained team will help Western Pennsylvania understand that story and why it matters.
Noel King is editorial director and host of Today, Explained. King joined Vox from NPR, where she was a co-host of Morning Edition and Up First. She was part of a team of NPR journalists who won an Edward R. Murrow Award in 2020 for their reporting along the U.S./Mexico border on the Trump administration's "Remain in Mexico" policy.
Sean Rameswaram is the creative director of Vox Audio and the host of Vox's daily news podcast Today, Explained. He co-created and launched Today, Explained in 2018. Rameswaram upended assumptions about daily news reporting with Today, Explained, leaning into Vox's focus on explanation and clarity with added personality and humor. Before joining Vox, Rameswaram was a correspondent for WNYC's Radiolab series More Perfect, where he produced deeply reported features on guns in America, gerrymandering, and other urgent constitutional questions.
Listen to Today, Explained weekdays at 7:30 p.m. at 90.5 FM, online at WESA.FM, or tell your smart speaker to "Play WESA".
Listen
This is a press release which we link to from Podnews, our daily newsletter about podcasting and on-demand. We may make small edits for editorial reasons.
This page contains automated links to Apple Podcasts. We may receive a commission for any purchases made.