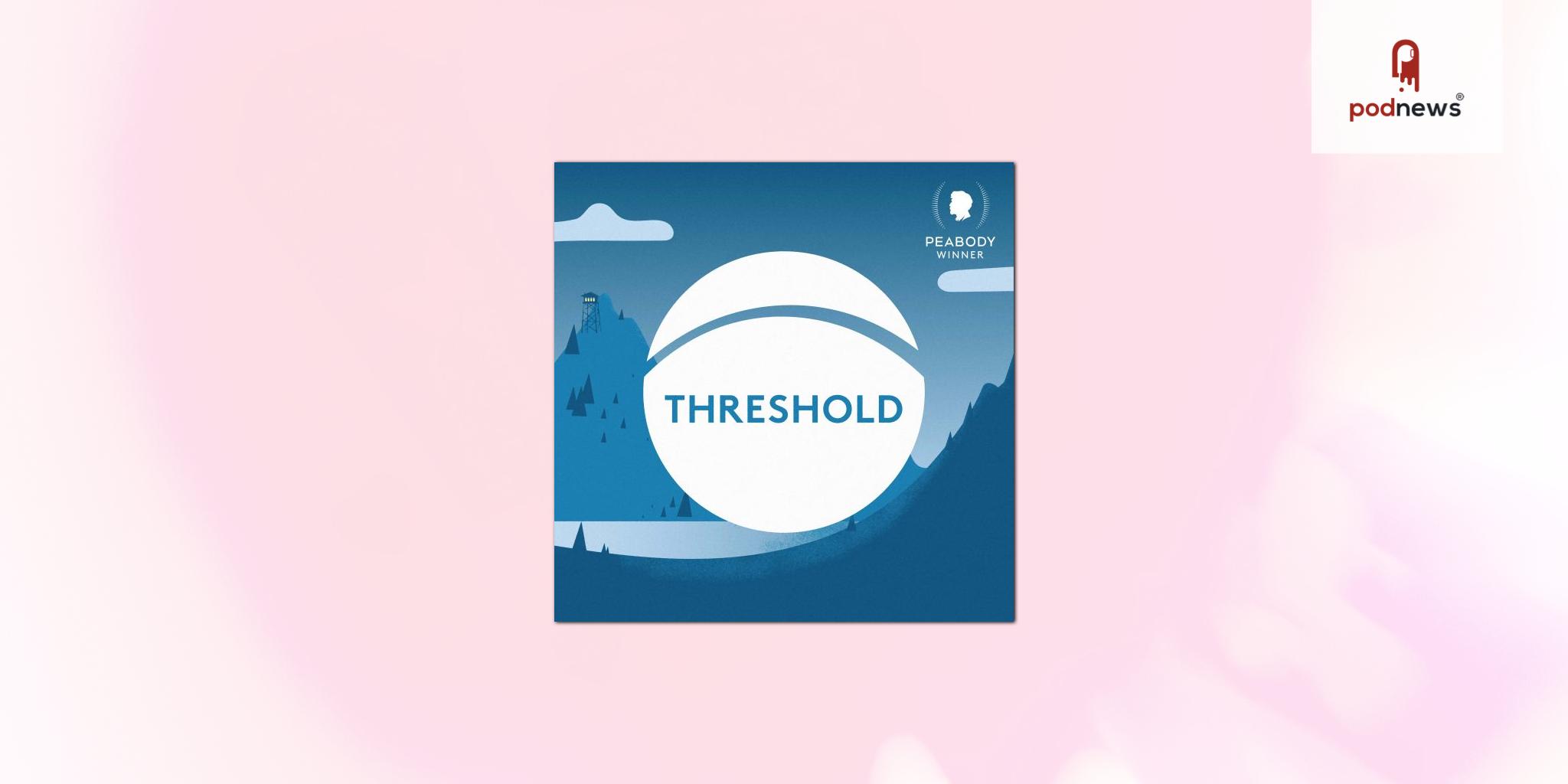 New Season of Award-winning Podcast: Time to 1.5
Press Release · Missoula MT, United States ·
On paper, the world has agreed to limit global heating to 1.5º C over pre-industrial levels. In reality, we are not on track to meet that goal. But the window is not yet fully closed. If we take decisive action this decade, we may still be able to prevent warming beyond 1.5º C. Will we? That's the question facing every person alive right now, and the question driving the new season of Threshold, a Peabody Award-winning environmental podcast.
Premiering February 1, 2022, "Time to 1.5" grapples with the responsibility and privilege of this pivotal moment in human history. The series begins by tracing the origins of the 1.5º goal, then investigates what it means and why it matters. Listeners travel to England to learn how we began bingeing on fossil fuels over 200 years ago, to Nigeria to meet people already adapting to a warming world, and to northern Sweden, where companies and communities are racing to decarbonize some of the world's dirtiest industries. Throughout, "Time to 1.5" explores the climate crisis on both practical and philosophical levels, and invites listeners to imagine new possibilities for an outcome.
The season features interviews with leading climate scientists, policymakers, innovators, and other key stakeholders in the race against the clock to 1.5º C. Using Threshold's signature highly-produced, sound-rich narrative style, "Time to 1.5" brings the science and politics of climate to life through a blend of interviews, natural sound, and original music.
"Time to 1.5" is hosted by Amy Martin, Threshold's creator and executive producer. Amy's work has been heard on NPR's All Things Considered, PRI's The World, Reveal, Here and Now, and other national outlets. She is a former Scripps Fellow in Environmental Journalism at the University of Colorado, Boulder.
Additional reporting is provided by Nick Mott, a multimedia journalist who has been published in national outlets including NPR's All Things Considered and The Washington Post, and is a producer on Montana Public Radio's award-winning podcasts, Richest Hill, Shared State, and Fireline. The season also features reporting by Shola Lawal, an award-winning multimedia journalist from Nigeria whose work has been published in outlets including The New York Times and The Boston Globe.
"Time to 1.5" features an original score by Todd Sickafoose, a Tony and GRAMMY Award-winning composer. A set of companion art pieces was created by award-winning artist and illustrator Sally Deng.
"Making an audio documentary about the period we're living through presents some challenges," says Threshold creator and executive producer Amy Martin. "But I don't think we can wait to try to understand the importance of this time. What we do with the remaining years before we hit 1.5º C degrees of warming will have consequences that ricochet out for thousands of years, and I felt compelled to face that directly for this season of our show. It's my hope that 'Time to 1.5' will bring more awareness to this pivotal moment, and also help us imagine new pathways out of it."
About Threshold
Threshold is a Peabody Award-winning podcast that tells captivating stories about human relationships with the natural world. Each season dives deep into one story of pivotal change, exploring it through the intersections of science, politics, culture, and social justice. Threshold is produced with keen attention to storytelling craft and sound design, and each season is built around compelling narrative arcs and human and non-human characters, drawing its audience into a listening experience like no other. All of Threshold's work is grounded in journalistic and scientific rigor. Threshold is independently produced by Auricle Productions, a nonprofit journalism organization.
Listen
This is a press release which we link to from our daily newsletter about podcasting and on-demand. This is reprinted verbatim; we may rewrite headlines and descriptions.
This page contains automated links to Apple Podcasts. We may receive a commission for any purchases made.