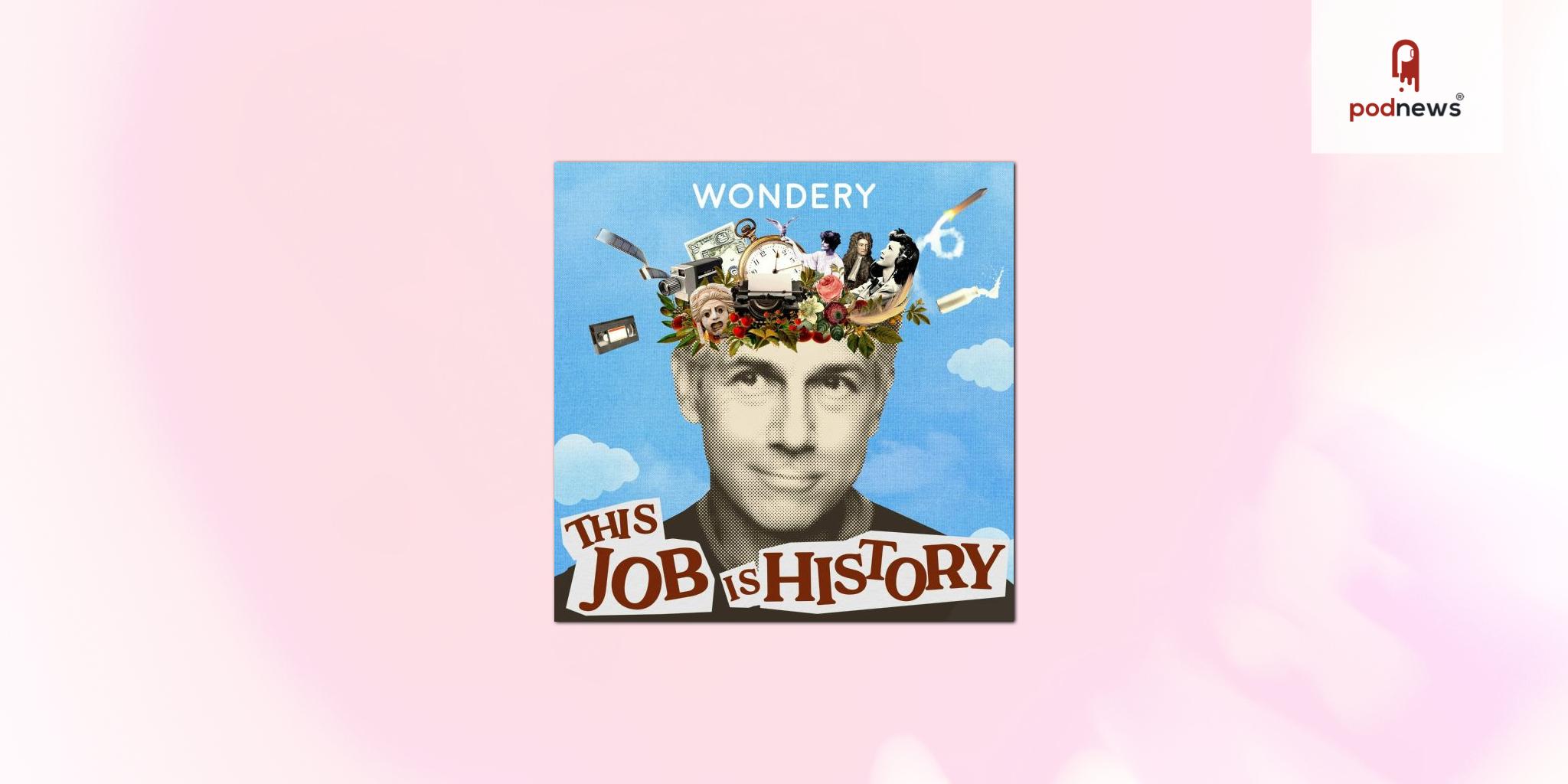 Wondery Launches New Comedic Podcast Series
Press Release · via Sunshine Sachs ·
Uncovering the oddest jobs throughout history, the show will give listeners an absurd, yet informative, look at how time has changed the way we live and work
Today, November 7, Wondery announces the launch of This Job is History, a new weekly podcast hosted by actor and comedian Chris Parnell (Saturday Night Live, Rick and Morty, Archer) that explores bizarre jobs from the past that no longer exist. The series takes a funny, absurd, and informative look at how time can change the way we live and work.
On This Job is History, Parnell interviews actual people, from the actual past, who have worked some of the strangest and most unexpected jobs throughout time. From funeral clowns and garden hermits to VHS clerks and everything in between, you'll meet the most surprising essential workers of times past. Because before there were medical doctors, there were barber surgeons. And before there was Instacart, there were milkmen.
"It's interesting to think about the careers society used to consider 'essential,'" said This Job is History host Chris Parnell. "And as a comedian—you know, the MOST essential career—I'm excited to dig deeper and uncover the importance of each unique and bizarre job."
This Job is History is a Wondery production.
Listen
This is a press release from Sunshine Sachs which we link to from Podnews, our daily newsletter about podcasting and on-demand. This is reprinted verbatim; we may rewrite headlines and descriptions.
This page contains automated links to Apple Podcasts. We may receive a commission for any purchases made.