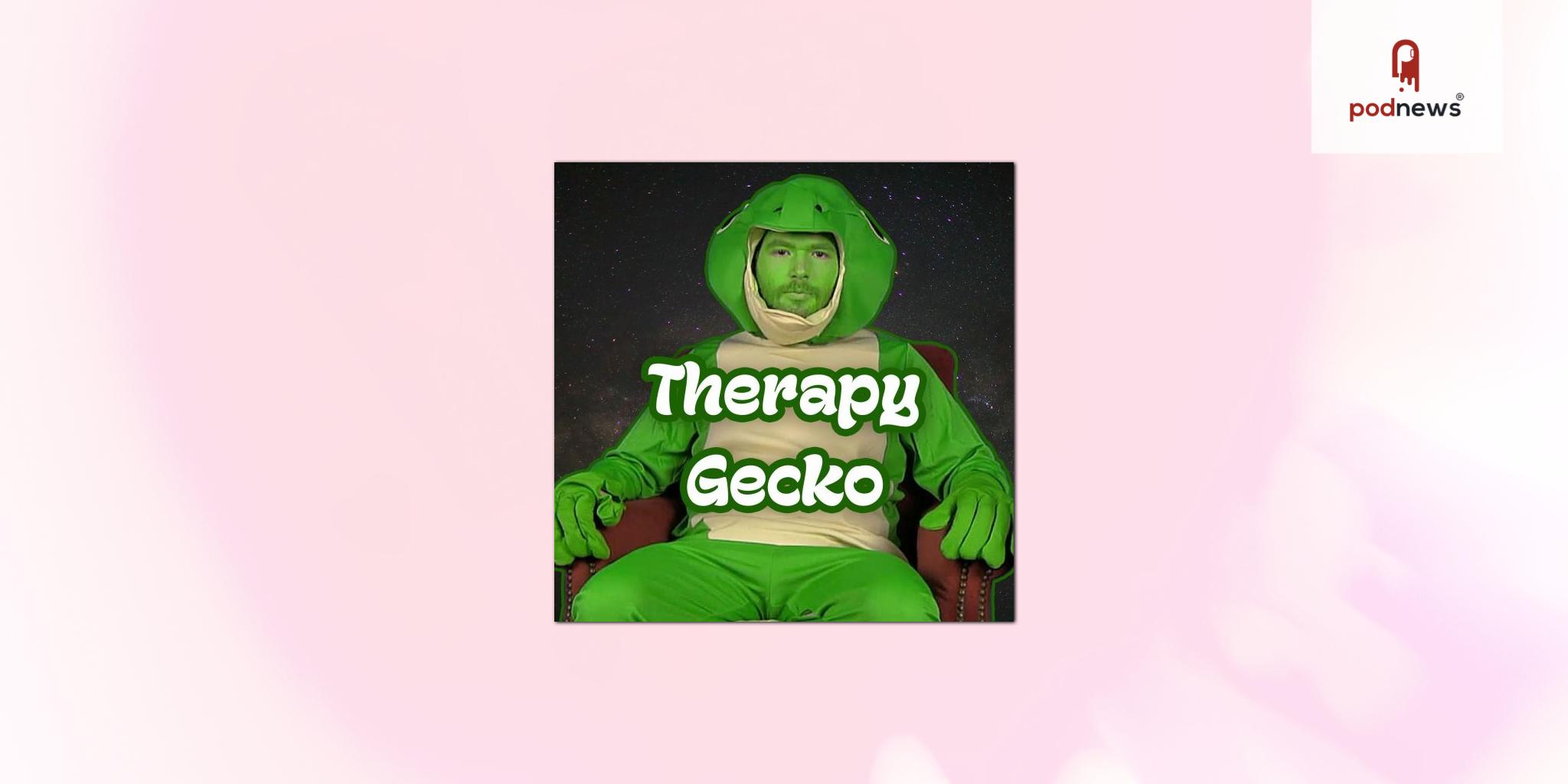 SiriusXM Signs Exclusive Agreement with Therapy Gecko
Press Release · New York, NY, USA ·
SiriusXM (NASDAQ: SIRI) today announced a new agreement with multi-platform internet star Lyle Forever and his hit podcast Therapy Gecko. The deal gives SXM Media, the combined advertising revenue organization of Sirius XM Holdings Inc., exclusive global ad sales rights to the Therapy Gecko podcast. Additionally, the agreement calls for Stitcher, a SiriusXM subsidiary, to distribute the show across all podcast platforms.
Lyle Forever's Therapy Gecko is a multi-platform phenomenon. The Therapy Gecko podcast, with more than 900k monthly downloads, features an unlicensed lizard psychologist who travels the universe talking to strangers about absolutely nothing. Conversations range from humorous to heartwarming, and are always authentic. Recent podcast guests have spanned a wide range of celebrities and personalities, including Lil Yachty, Benny Blanco, Marc Rebillet, Dr. Drew, Denzel Curry, Kenny Beats, Zack Fox, 24KGoldn, and Aminé.
With weekly live "call-in" sessions on Twitch and Reddit, millions of TikTok followers, and off the back of co-hosting Coachella's exclusive two-weekend livestream event, the Therapy Gecko is expanding his reach with a pair of sold-out live shows in Los Angeles this May. With this new agreement with SiriusXM, the Therapy Gecko podcast is poised to reach even greater heights with the distribution and sales support it needs to thrive.
"The next generation of audio stars are connecting with audiences across a variety of different platforms, and Lyle Forever is no exception. Lyle brings a raw, real authenticity to the audio space, and his connection to his fans and followers is unique and unparalleled. His Therapy Gecko has evolved from a character on a livestream into a quirky multimedia brand that speaks to millions of fans from all walks of life, tapping into issues that affect us all. We're thrilled to partner with Lyle to take his Therapy Gecko podcast to the next level and find unique ways for brands to align with his one-of-a-kind content," said Kelli Hurley, Vice President and Global Head of Revenue Partnerships at SiriusXM.
"I'm very excited to be working with SiriusXM to achieve my continuing goal of being a gecko and talking to people on the phone. I also plan to use some of the money they gave me to buy groceries. Including deli meats, wheat bread, and watermelon LaCroix," said Lyle Forever.
Across the SiriusXM ecosystem, the company offers the expertise and technology that creators of all sizes need to turn their passion into a business, and a podcast business into a powerhouse audio brand. Stitcher is the Triton-ranked #1 podcast company, while SXM Media is the gateway for marketers to the #1 U.S. podcast advertising network in reaching weekly podcast listeners, per Edison Research.
The addition of Therapy Gecko follows other recent and notable podcasting announcements by SiriusXM and Stitcher, including the acquisition of 99% Invisible; a global advertising agreement with podcast company Audiochuck and its top-rated program Crime Junkie; an agreement with Tom Segura and Christine P's YMH Studios to distribute and develop content; an agreement for the exclusive rights to manage all audio and video ad sales for the beloved comedy horror show The Last Podcast on the Left; and a multi-platform agreement with Crooked Media that brings the independent progressive media company's top-ranked podcasts to the SiriusXM network through the 2024 election cycle and beyond.
Lyle Forever recently signed with UTA, which brokered the deal with SiriusXM. The leading global talent, entertainment and sports company will help expand his business across several mediums including audio, live touring, unscripted television and more.
Therapy Gecko will continue to be available on Stitcher, the SXM App, Pandora, and all major podcast listening platforms.
Listen
This is a press release which we link to from our daily newsletter about podcasting and on-demand. This is reprinted verbatim; we may rewrite headlines and descriptions.
This page contains automated links to Apple Podcasts. We may receive a commission for any purchases made.