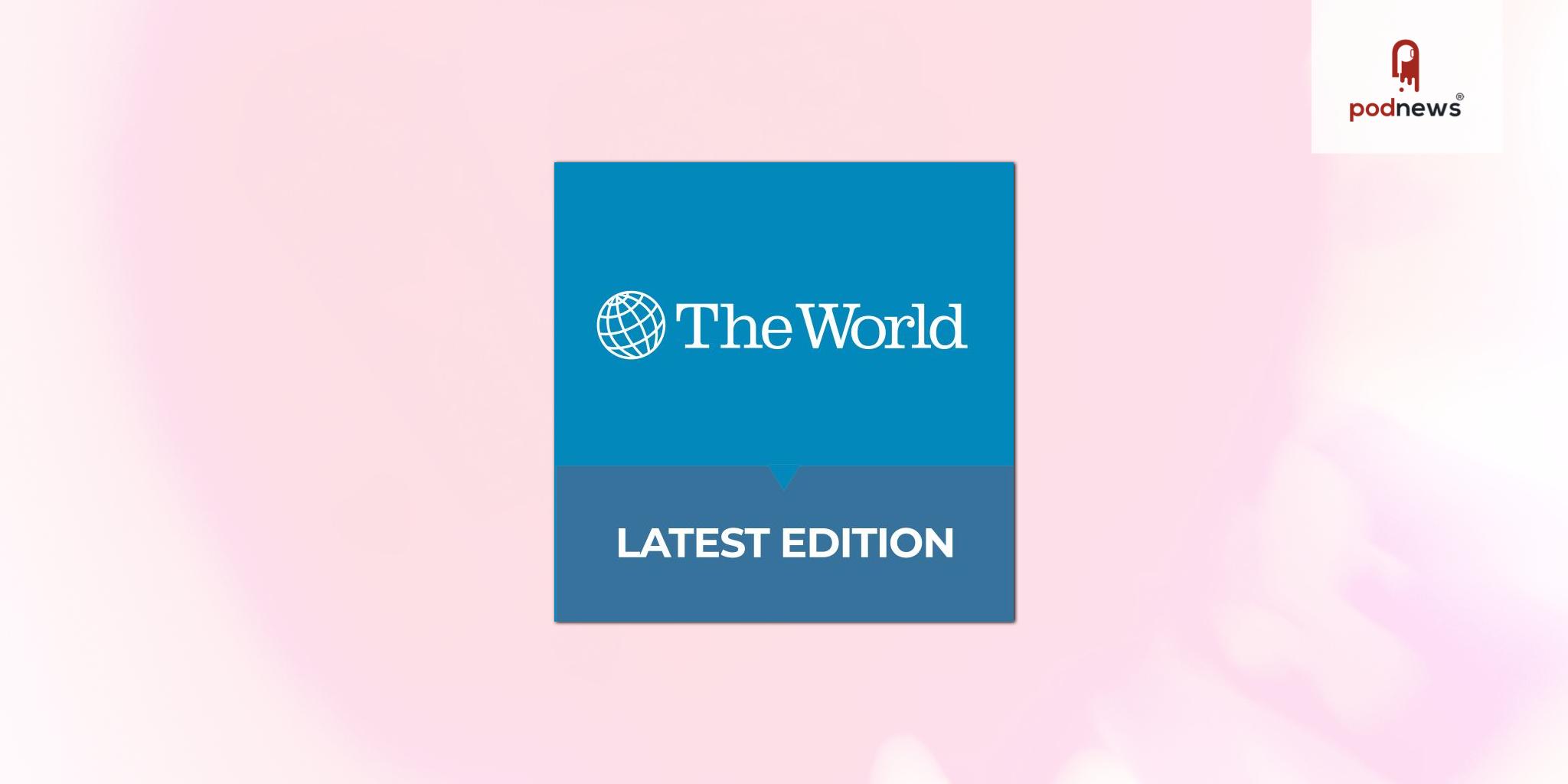 Daily Global News Program "The World" Reaches Record Number of North American Public Media Stations
Press Release · Boston, MA, USA · via GBH ·
The World, public radio's longest-running daily global news program, is now airing on a record 376 public radio stations across the United States and in Canada, more than at any point previously in the program's history. The show, produced by GBH in Boston and PRX–– is heard by more than 2 million people nationwide on a weekly basis.
"We're delighted to welcome people from Florida, Wisconsin, Nevada, Ohio, Iowa, New York, Michigan, Illinois, and Kansas to the hundreds of communities listening to The World's global coverage," said Dan Lothian, executive producer of The World. "As we reach this exciting audience milestone, we remain committed to bringing all our listeners nuanced coverage of the most critical global issues of the day, fueling informed conversations about international affairs."
Stations that have recently begun airing The World, hosted by Marco Werman and produced by a team of award-winning journalists, include WUSF in Tampa, Florida, KCPW in Salt Lake City, Utah, Wisconsin Public Radio, KNPR in Las Vegas, Nevada, WYSU in Youngstown, Ohio, KWIT in Sioux City, Iowa, WJFF in Jeffersonville, New York, WCMU in Mount Pleasant, Michigan, KSJD in Colorado, WVIK in Illinois, and KRPS in Kansas, joining hundreds of public media stations in the U.S. bringing the globe-spanning program to their communities.
"The World's expanding audience points to an increasing interest in global perspectives about today's interconnected world," said Susan Goldberg, President and CEO of GBH. "As public media, we are deeply committed to meeting this demand for understanding international news and fostering meaningful and impactful discussions about what matters most worldwide."
"We're grateful to every station airing The World to their listeners as we strive to best serve our partners across the public media system," said Jason Saldanha, Chief of Business Development and Content at PRX. "We also thank the whole team at The World for bringing daily world news to the fore at a time when global perspective is so vital, and GBH for our longtime partnership."
The World engages U.S. audiences with international affairs and news through human-centered journalism while consistently connecting the global to the local. The program focuses on key topic areas including global security, women and gender, the environment, migration, and public health. In 2022, the Corporation for Public Broadcasting announced support for the program's expanded coverage of the war in Ukraine and humanitarian crisis in the region, and in 2023 The World announced the return of "The Big Fix," a twice-monthly segment illuminating global solutions to climate change.
About GBH
GBH is the leading multiplatform creator for public media in America. As the largest producer of content for PBS and partner to NPR and PRX, GBH delivers compelling experiences, stories and information to audiences wherever they are. Headquartered in Boston, GBH has been recognized with hundreds of the nation's premier broadcast, digital and journalism awards. Find more information at gbh.org.
About PRX
PRX is a non-profit public media company specializing in audio journalism and storytelling. PRX serves independent producers and organizations by helping them connect to their most engaged, supportive audiences. One of the world's leading podcast publishers, PRX works in partnership with TED, PBS, the Smithsonian, Futuro Media, GBH, Religion of Sports, and more. PRX is also home to Radiotopia, known as one of the most creative and successful podcast networks. In addition, PRX distributes trusted public radio programming to hundreds of stations nationwide, including "The World," "The Moth Radio Hour," "This American Life," "Snap Judgment," "Reveal," "Left, Right & Center," and "Latino USA." PRX programs have been recognized by the Peabody Awards, the duPont-Columbia Awards, the IDA Documentary Awards, and the Pulitzer Prizes. In 2022, Futuro Media and PRX won a Pulitzer Prize. Visit prx.org for more.
Listen
This is a press release which we link to from Podnews, our daily newsletter about podcasting and on-demand. We may make small edits for editorial reasons.
This page contains automated links to Apple Podcasts. We may receive a commission for any purchases made.