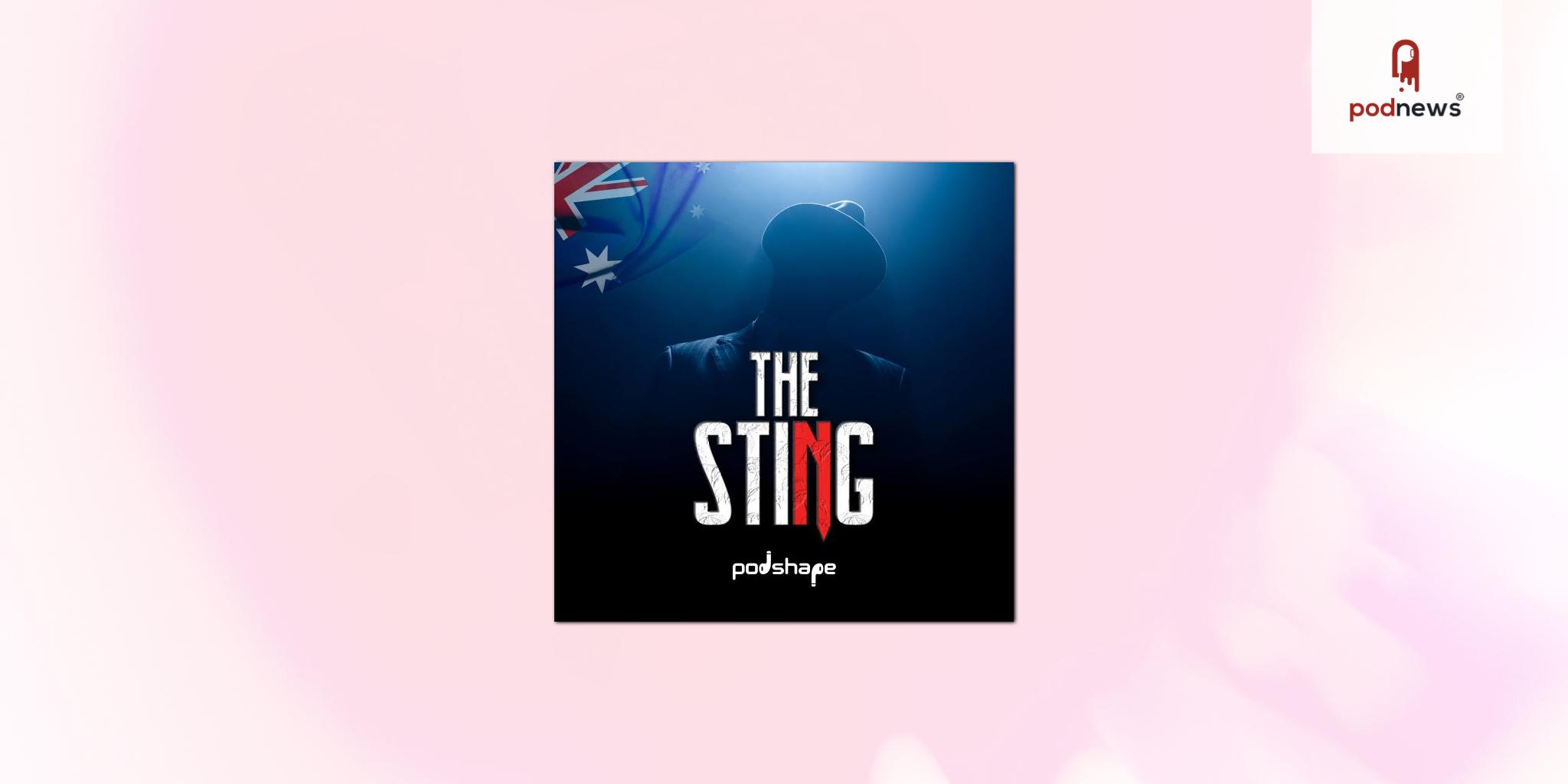 Podshape releases new True Crime Podcast The Sting
Press Release · Brisbane QLD, Australia ·
The Sting follows the story of an undercover detective who infiltrated the Australian Mafia for 37 months. Eventually bringing them down and stopping the mafia from drug conspiracies, murders, and mayhem.
Colin McLaren is an internationally renowned detective, documentary filmmaker, crime writer, and former police sergeant. As an undercover cop his sole purpose was to find the bomber of the National Crime Authority building in Adelaide, which killed police officer Geoffrey Bowen and changed Australia's innocence forever.
The Sting is a 10-part series, the first few episodes titled The Pop Princess That Popped A Turk, The Secret Squirrels and Colin the Dodgy Art Dealer w hich cover events from a dead junkie in a fast food bathroom to watching a famous singer give sexual favours for drugs. McLaren put his life on the line as he embarked on the journey that eventually bought justice for his murdered colleague and friend and ultimately resulted in the greatest Australian Mafia sting of all time.
Jay Walkerden – Creator @ podshape said:
"Colin's story is such an interesting one, to hear the lengths that him and his team went to for justice is almost unliveable. This podcast gives a never before heard insight into how close to the edge our police officers get, and it was a privilege to work with him and tell this story."
Colin McLaren – Undercover detective said:
"The Sting podcast offered me an opportunity to tell how we truly stung the Mafia - over three years - and brought two Mafia cells to their knees. It tells of gritty endeavour, powerful camaraderie, undercover cops facing-off thugs capable of murder, massive drug importations and the bombing of a police headquarters. But, most of all, it's my story, and I make sure that the truth is presented with all its casualties,,, as I bare the facts and accept the consequences to The biggest Sting in Australia's history…"
The Sting is available now on Apple Podcast subscriptions with episodes being released weekly to subscribers and across all platforms from January 30th.
Listen
This is a press release which we link to from Podnews, our daily newsletter about podcasting and on-demand. This is reprinted verbatim; we may rewrite headlines and descriptions.
This page contains automated links to Apple Podcasts. We may receive a commission for any purchases made.