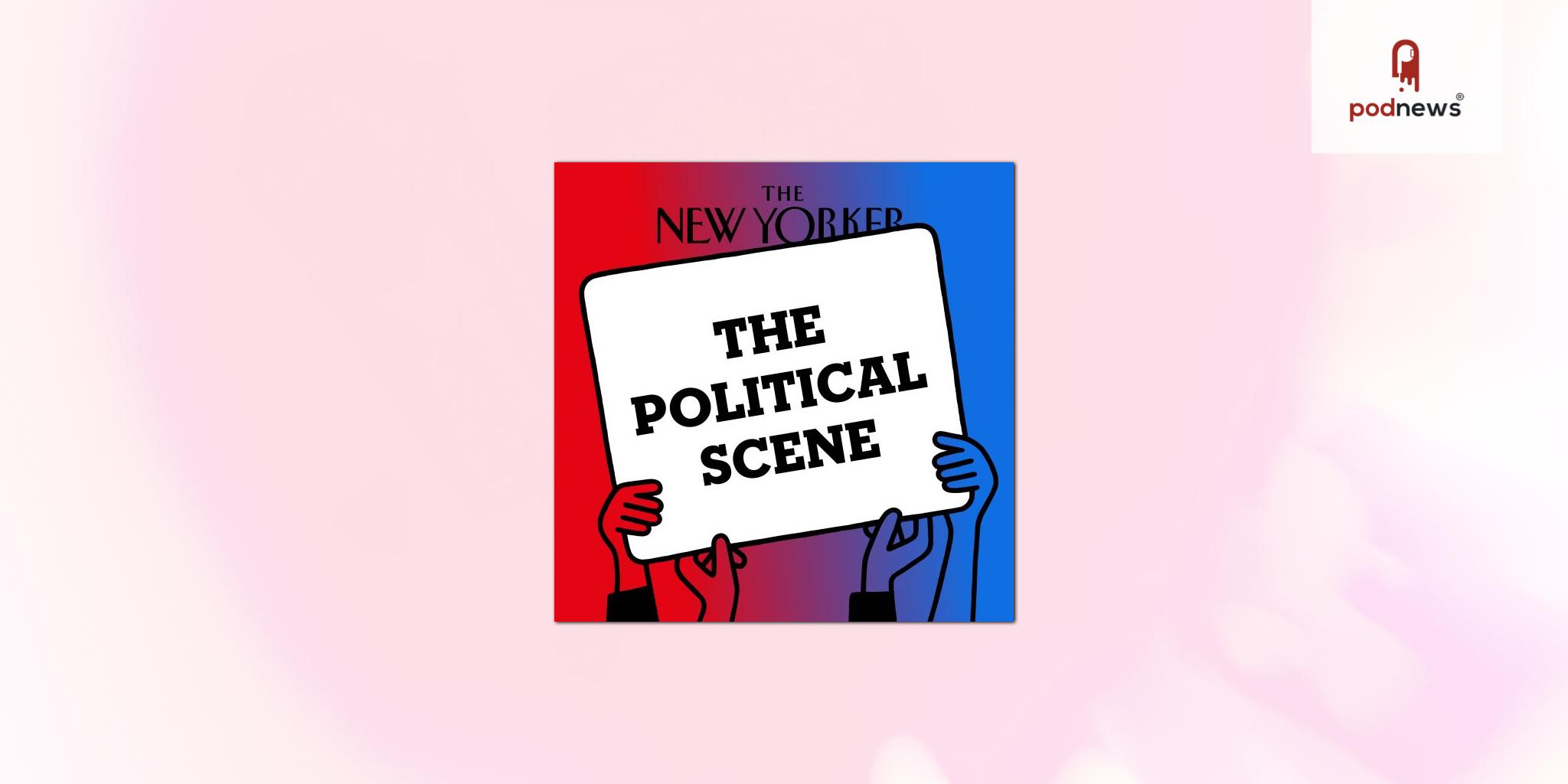 The New Yorker Relaunches Its Flagship Politics Podcast, "The Political Scene," With New Programming and Hosts
Press Release · New York, NY, USA · via The New Yorker ·
The New Yorker today announced the relaunch of its flagship politics podcast, The Political Scene with new programming and hosts. The popular podcast, now available three times a week, offers reporting and analysis on some of the most pressing issues of our time—from election subversion to abortion rights to the war in Ukraine.
In a new offering that is available every Friday, the staff writers Susan B. Glasser, Jane Mayer, and Evan Osnos will bring their expertise to bear on major political stories, providing an insider's take on the key issues shaping the country. Since June, the trio have provided morning-after analysis of the House Select Committee investigation into the January 6th attack on the U.S. Capitol, a series that has offered listeners insight into the significance of the historic hearings.
Senior editor Tyler Foggatt takes over the weekly politics interview from Dorothy Wickenden, who stepped down from her longtime post as executive editor and host of the podcast earlier this year. Every Wednesday, Foggatt will delve into a consequential political story through in-depth interviews with New Yorker staff writers and outside experts.
"I'm delighted that Susan, Jane, and Evan will be joining the show as hosts of a new roundtable discussion, and that Tyler will be hosting our weekly political interview. Together, they'll help our listeners make sense of the U.S. political landscape and more at this moment for American democracy," David Remnick, the editor of The New Yorker, said.
The podcast will also continue to feature a weekly segment drawn from "The New Yorker Radio Hour," the national radio program and podcast hosted by David Remnick and produced by The New Yorker and WNYC Studios.
Alongside these new offerings, "The Political Scene," previously known as "Politics and More," features new artwork, music, and sound design. New episodes will be published every Monday, Wednesday, and Friday.
One of the original podcasters in publishing, The New Yorker débuted its political podcast in late 2007, during the primary season leading up to the 2008 election. The New Yorker's stable of podcasts also includes "The New Yorker Radio Hour," "The Fiction Podcast," "The Poetry Podcast," and "The Writer's Voice." The shows are available on all major podcast platforms, on newyorker.com, and in the new Audio tab in The New Yorker's iOS app.
Listen
This is a press release from The New Yorker which we link to from Podnews, our daily newsletter about podcasting and on-demand. This is reprinted verbatim; we may rewrite headlines and descriptions.
This page contains automated links to Apple Podcasts. We may receive a commission for any purchases made.