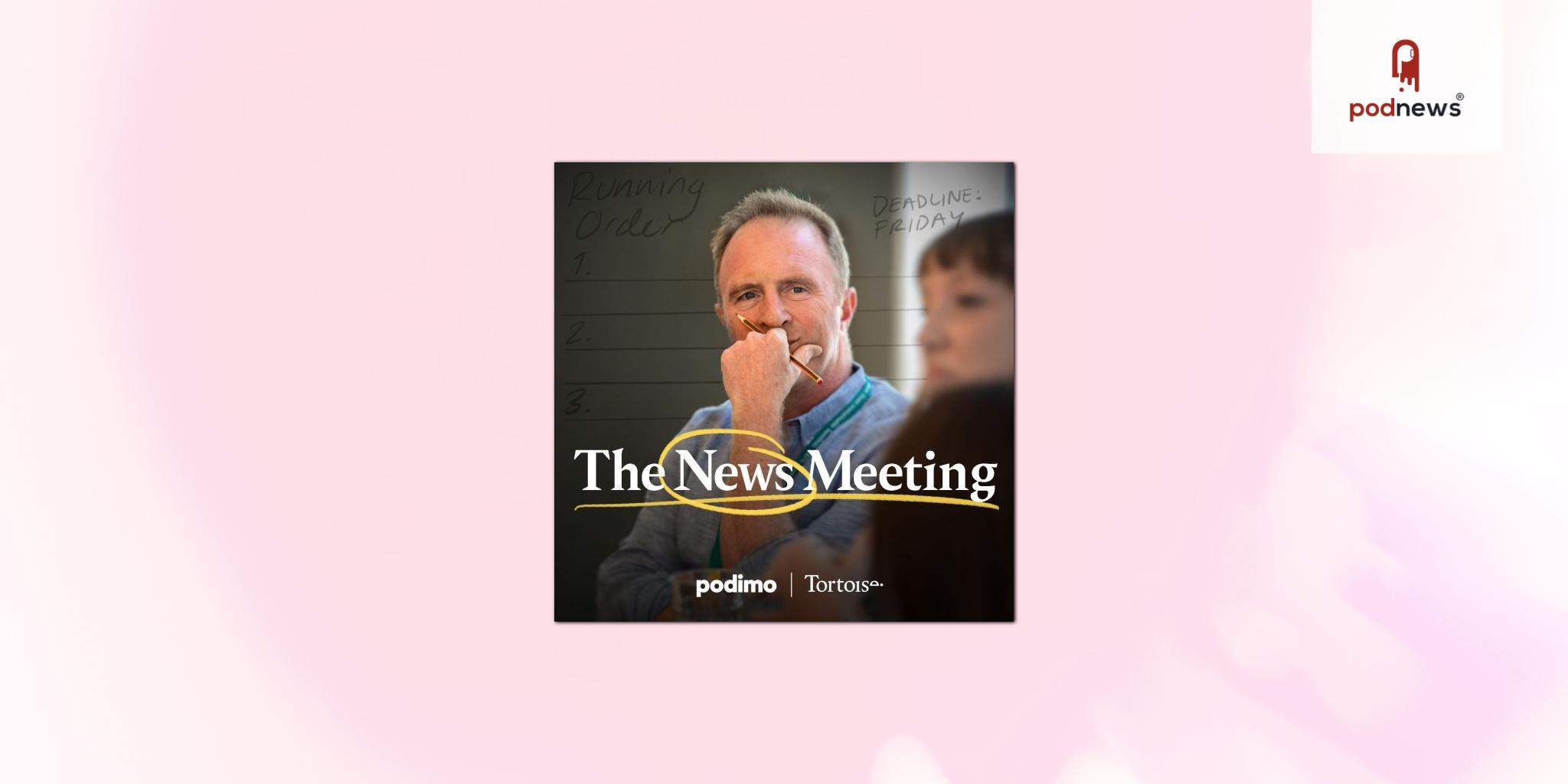 Tortoise Media and Podimo launch multi-show partnership, starting with The News Meeting podcast
Press Release · London, UK · via Tortoise Media ·
Tortoise Media is delighted to announce a multi-show partnership with Copenhagen-founded audio entertainment platform and production studio Podimo, starting with the launch today of a new weekly podcast, The News Meeting.
The partnership between Tortoise Media and Podimo will consist of the podcast production teams working together on developing a range of always on and narrative limited series to launch throughout the next year.
The News Meeting will spotlight three influential voices from the world of news who examine the biggest headlines from the past seven days and make their case for the story they think mattered most. At the helm is Tortoise's founder and editor James Harding, who will ultimately decide on the running order.
The podcast will be available to listen to wherever you get your podcasts.
Tortoise Media's co-founder and editor James Harding said: "People say a newsroom is an argument on the way to a deadline. In all the newsrooms I've worked in, that argument has happened behind closed doors. So, who decides what leads the news? And why? For what reasons do we decide this is the 'top story'? And why do others slip down the newslist? The News Meeting opens up the newsroom to you.
"We – Tortoise and Podimo – hope you'll find it lifts the lid on how journalists think and work; and we hope that it'll make sense of what's happening in the world; and I hope it'll give you a sense of how endlessly interesting, challenging and, yes, enjoyable it is to work in the news."
Podimo's Global Head of Studios Jake Chudnow, said: "Tortoise has a lot of fans here at Podimo. We love that their shows both inform and entertain listeners, and we look forward to collaborating with their talented team in London. We also share a mutual interest in proving the value of podcasts to those listeners through subscription. We've seen great success across Europe, and I'm confident we'll be able to continue that success with Tortoise in the UK."
Listen
This is a press release from Tortoise Media which we link to from Podnews, our daily newsletter about podcasting and on-demand. This is reprinted verbatim; we may rewrite headlines and descriptions.
This page contains automated links to Apple Podcasts. We may receive a commission for any purchases made.