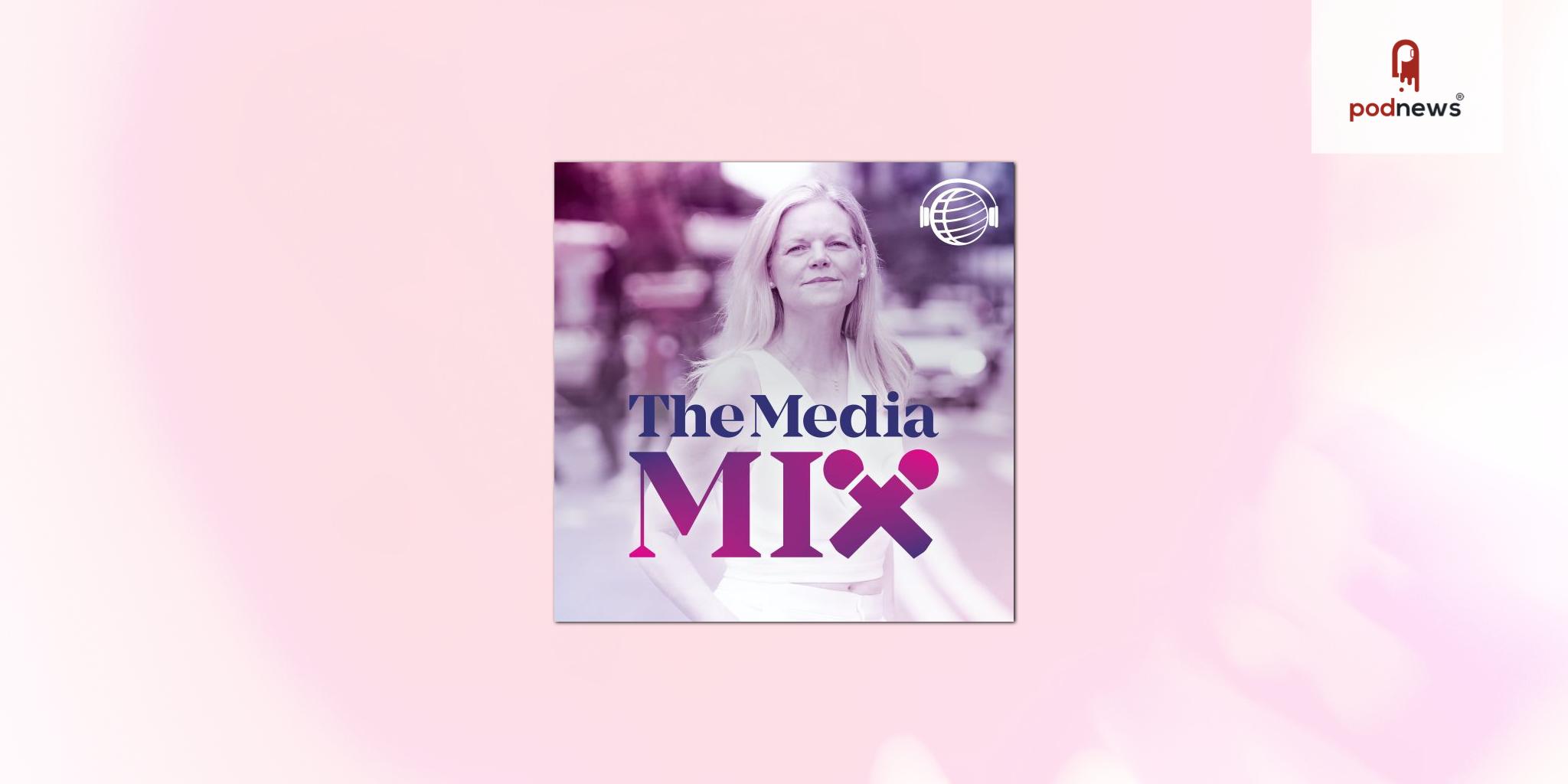 Claire Atkinson Debuts 'The Media Mix' Podcast With Situation Room Studios Via Global Situation Room
Press Release · New York, NY, USA · via Global Situation Room, Inc ·
Veteran journalist, Claire Atkinson, is partnering with Situation Room Studios, the news podcast division of Global Situation Room (GSR), to create The Media Mix, a new podcast series that delivers exclusive insights into the fast-paced industries of news, tech and marketing. With Atkinson as its host, the new series will travel to internationally renowned conferences, festivals and forums around the globe to gain behind-the-scenes access to power players and executives influencing the evolving communications business.
"Our mission here is to inform, educate and entertain listeners on the ever-evolving international media, tech and marketing landscape," said Atkinson. "I'm fortunate to be working with some of the most experienced, brightest minds in the business – my executive producer Jamie Maglietta backed by the powerhouse team at Global Situation Room, led by Brett Bruen and Johanna Maska."
Atkinson has nearly 30 years of experience in print and broadcast journalism. Most recently, Atkinson was Chief Media Correspondent at Insider, former Senior Editor Media at NBC News, and reporter on the business desk of the New York Post. Atkinson is also a regular guest on CNBC and BBC News.
Continuing to tell the stories that matter most, Atkinson will dive deep into topics, such as Apple's efforts in global streaming, the impact of Twitter's new CEO, the ongoing remake of CNN and identify where marketing money is flowing – from women's sports to TikTok, and of course, the AI revolution remaking media and marketing.
The Media Mix joins Situation Room Studios' growing stable of leading political and foreign affairs shows including One Decision and Press Advance. Having garnered a dedicated, consistent listenership, both podcasts are among the Top 10 news shows on Apple's podcast charts and made headlines with guests, like Jill Biden, Mike Pompeo and Natalie Portman. Situation Room Studios is run by former Bloomberg Executive Producer Christine Baratta and part of GSR, an elite communications agency led by former Obama White House officials Bruen and Maska.
"Claire is one of the world's top journalists. We are extremely proud to produce her new show, which will undoubtedly become a must listen for the media industry," said GSR Founder and President Brett Bruen. "The Media Mix reflects the high quality of talent and shows Situation Room Studios is developing, with more in the pipeline."
The podcast and newsletter will launch at the Cannes Lions Festival of Creativity later this month.
Listen
This is a press release which we link to from Podnews, our daily newsletter about podcasting and on-demand. We may make small edits for editorial reasons.
This page contains automated links to Apple Podcasts. We may receive a commission for any purchases made.