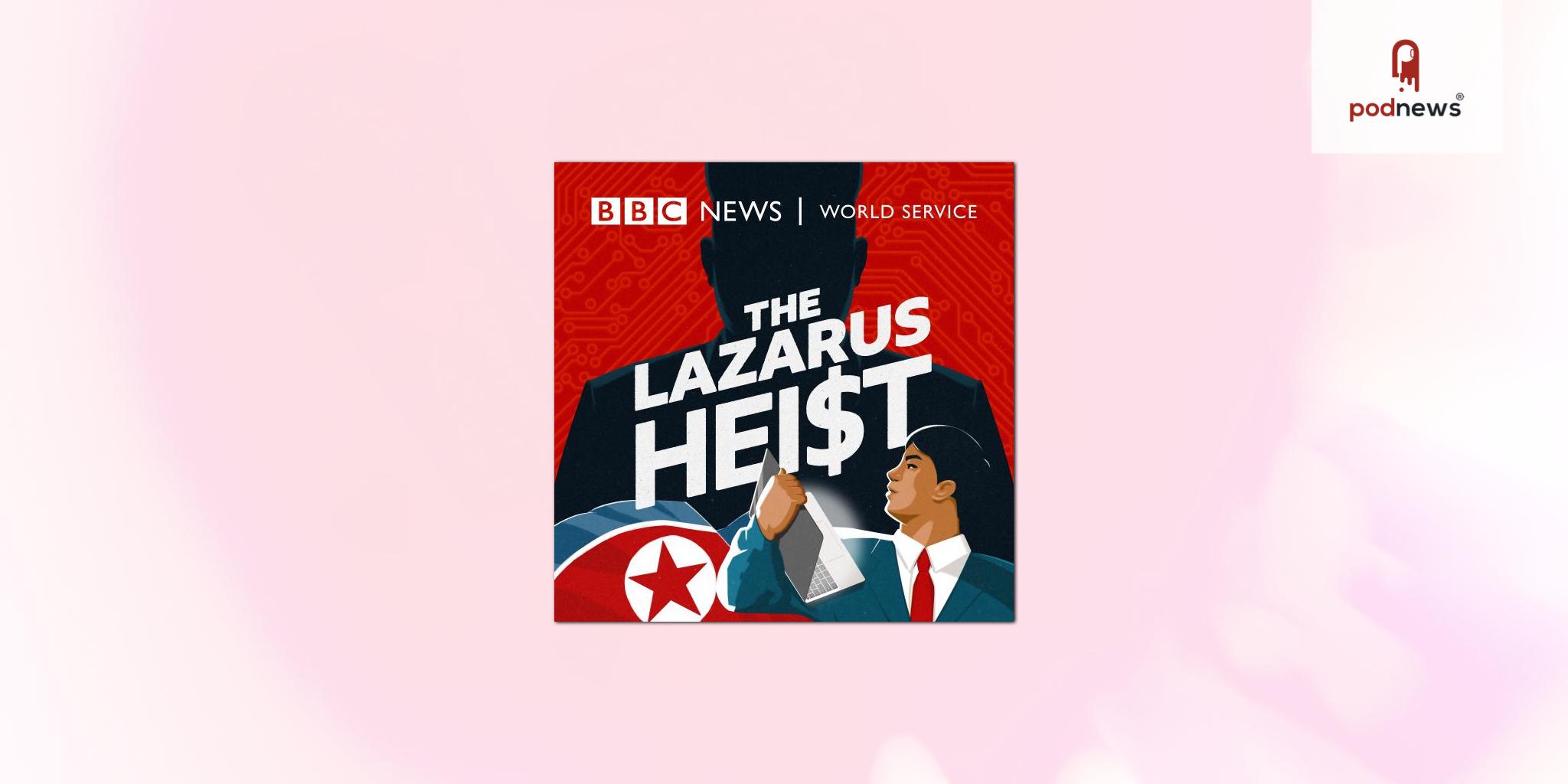 The Hackers Are Back: BBC's The Lazarus Heist Returns For Season 2
Press Release · London, UK · via BBC ·
The BBC World Service today announces the launch of season 2 of the internationally-acclaimed true crime podcast, The Lazarus Heist. The new trailer is now live on BBC Sounds and other podcast platforms.
It will tell the story of the theft of billions of dollars around the globe. Investigators claim a secretive ring of elite North Korean hackers is responsible. Nicknamed the Lazarus Group, season two reveals that they are now accused of more bank heists, teaming up with sophisticated dark web criminals. North Korea says it has nothing to do with these cybercrimes, saying the United States is making these allegations to try and tarnish its image.
Season 2 begins at an ATM, possibly near you. Imagine a massive heist on cashpoints, taking place in 28 countries, on the same day, all at the same time. Millions of dollars-worth of bank notes are withdrawn, by criminal minions doing the dirty work of highly skilled hackers. In just over two hours, nearly $15m is stolen - all from the accounts of Cosmos Bank in India.
Since season 1, the hackers' tactics have been evolving, faster than investigators can keep up. While North Korea is often characterised as a closed, secretive country, The Lazarus Heist Season 2 will investigate claims that the Lazarus Group has connected with partners in crime around the world.
These hackers are not slowing down - they're only getting more ambitious, more audacious, and more successful. Investigators say they've pivoted from robbing banks, to stealing from cryptocurrency businesses - and now they're raking in billions of dollars.
The new season is presented by returning hosts - journalist Jean Lee, who opened the first and only US news bureau in North Korea, and Geoff White, an investigative journalist covering tech and organised crime.
The second season follows the success of the first, which was nominated for a Peabody award. The first season told the stories of the Lazarus Group's alleged hacks on Sony Pictures Entertainment, the Bank of Bangladesh - in which the hackers attempted to steal a billion dollars through fraudulent online bank transfers - and the WannaCry ransomware attack, which infected hundreds of thousands of computers around the world.
The Lazarus Heist Season 2 premieres on 27 March 2023 on BBC Sounds and most other podcast platforms. There are nine episodes.
It will also be broadcast as a radio series later this year on the BBC World Service.
Listen
This is a press release from BBC which we link to from Podnews, our daily newsletter about podcasting and on-demand. This is reprinted verbatim; we may rewrite headlines and descriptions.
This page contains automated links to Apple Podcasts. We may receive a commission for any purchases made.