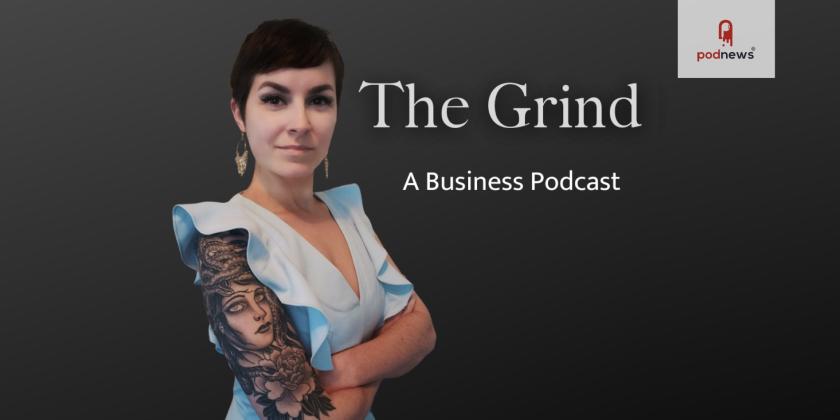 New business podcast shares realistic strategies for entrepreneurs
Press Release ·
Everywhere you look there's another multiple 6 figure entrepreneur who was able to monetize a small following quickly with no experience and now works 5 hours a week! We're told to launch a course and create a high ticket offer, but so many aspiring entrepreneurs do launch a course and create a high ticket offer, and no one buys it. Then, discouraged, defeated, and embarrassed, they quit. Gillian Tietz watched entrepreneurs create offer after offer that never converted and eventually saw them give up on their dream altogether. She saw a need for a someone to tell them what they need to hear about entrepreneurship, not sell them the dream about financial freedom. That is why she created her new podcast, The Grind.
The Grind is all about persevering, iterating, and strategizing so you don't quit on your dream.
Gillian left her job as a biochemist in June 2022 to go full time in her business. She is the founder of the Sober Powered Media Podcast Network, a network of 6 top mental health podcasts, and the host of Sober Powered, a top 100 mental health podcast. She often speaks at podcasting conferences where she teaches social media marketing and podcast growth. Gillian grinded 7 days a week for 2 years before she was able to become a full time business owner.
In The Grind, you'll learn real strategies that work from people who had success before they started giving business advice. This podcast isn't about selling you the dream and then saying buy my coaching. This podcast is about helping you learn marketing, social media strategy, business negotiation, networking, and how to create a product or service that people actually want. There are no short cuts, and the more you grind, the better you get.
Look out for quick 10-15 minute episodes about why your engagement is low, how to get people on your email list, and how to get people to listen to your podcast. You will also hear from experts on video strategy, creating a successful app, and getting press.
Listen
This is a press release which we link to from Podnews, our daily newsletter about podcasting and on-demand. This is reprinted verbatim; we may rewrite headlines and descriptions.
This page contains automated links to Apple Podcasts. We may receive a commission for any purchases made.