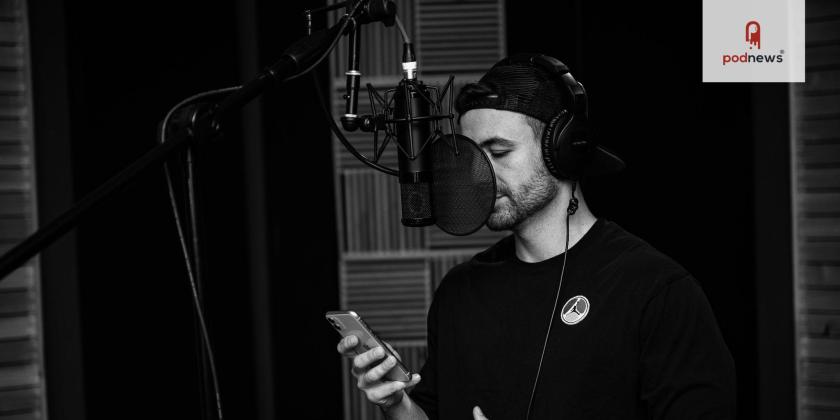 The End Expands its Horizon: Acquires Podvibes.co, Paving the Way for a New Era in Audio Fiction Community
Press Release · Phoenix, AZ, USA · via The End ·
The End, the trailblazing site that shines a light back on audio fiction shows after they've reached the finale of a season, the conclusion of the series, or when a new season is coming soon, proudly announces the acquisition of Podvibes.co, a Mastodon instance mostly populated by members of the podcasting community. This strategic move marks a significant step towards fostering a community-driven platform for audio fiction creators in the decentralized social media landscape.
In a world where storytelling knows no bounds, The End recognizes the importance of providing a home for fiction podcasters and audio fiction creators alike. The acquisition of Podvibes.co aligns seamlessly with The End's commitment to amplifying the voices of those who craft immersive and fantastical tales, ensuring their stories resonate far and wide.
Decentralized social media has become a cornerstone of digital interaction, empowering communities to connect and collaborate without the constraints of traditional platforms. The union of The End and Podvibes.co aims to capitalize on this momentum, creating a space where audio fiction enthusiasts, podcasters, and creators can come together to share, engage, and build a vibrant, decentralized hub.
As we venture into the future, The End envisions Podvibes.co as a critical piece of a thriving ecosystem for audio fiction, a place where creativity knows no bounds. By welcoming fiction podcasters and audio storytellers into our community and onto the Fediverse, we aim to provide a platform that not only celebrates their work but also fosters collaboration and innovation.
In this exciting new chapter, The End is thrilled to announce a partnership with Humble Etc., a pioneering technology co-operative helmed by Thomas Gideon of The Command Line podcast and Christopher Miller, who, alongside Evo Terra, co-founded Podiobooks.com, an early destination and technology provider for narrated audio fiction and audio dramas distributed as podcasts. With a shared passion for the innovative spirit of storytelling and a commitment to the podcasting community, Humble Etc. will expertly manage the infrastructure of Podvibes.co. This collaboration is set to create a resilient foundation for our platform, ensuring that the vibrant world of audio fiction and its creators are supported by robust and scalable technology.
"Our goal is to create a space where the narrative doesn't end with the last episode; it's where the conversation begins," says Evo Terra, Curator of The End. "Podvibes.co is a key piece of this vision, and we're excited to embark on this journey as we empower the talented creators who make the audio fiction community so vibrant."
The future of storytelling is decentralized, and The End is at the forefront of shaping that future. Join us as we open the doors to a new chapter, where audio fiction finds a home, conversations flourish, and creativity knows no boundaries.
About The End
The End is a unique platform dedicated to celebrating and highlighting an overlooked segment of audio fiction: completed stories. The End strives to be the go-to destination for those who appreciate the art of audio fiction storytelling. Visit TheEnd.fyi to explore the world of audio fiction.
This is a press release which we link to from Podnews, our daily newsletter about podcasting and on-demand. We may make small edits for editorial reasons.