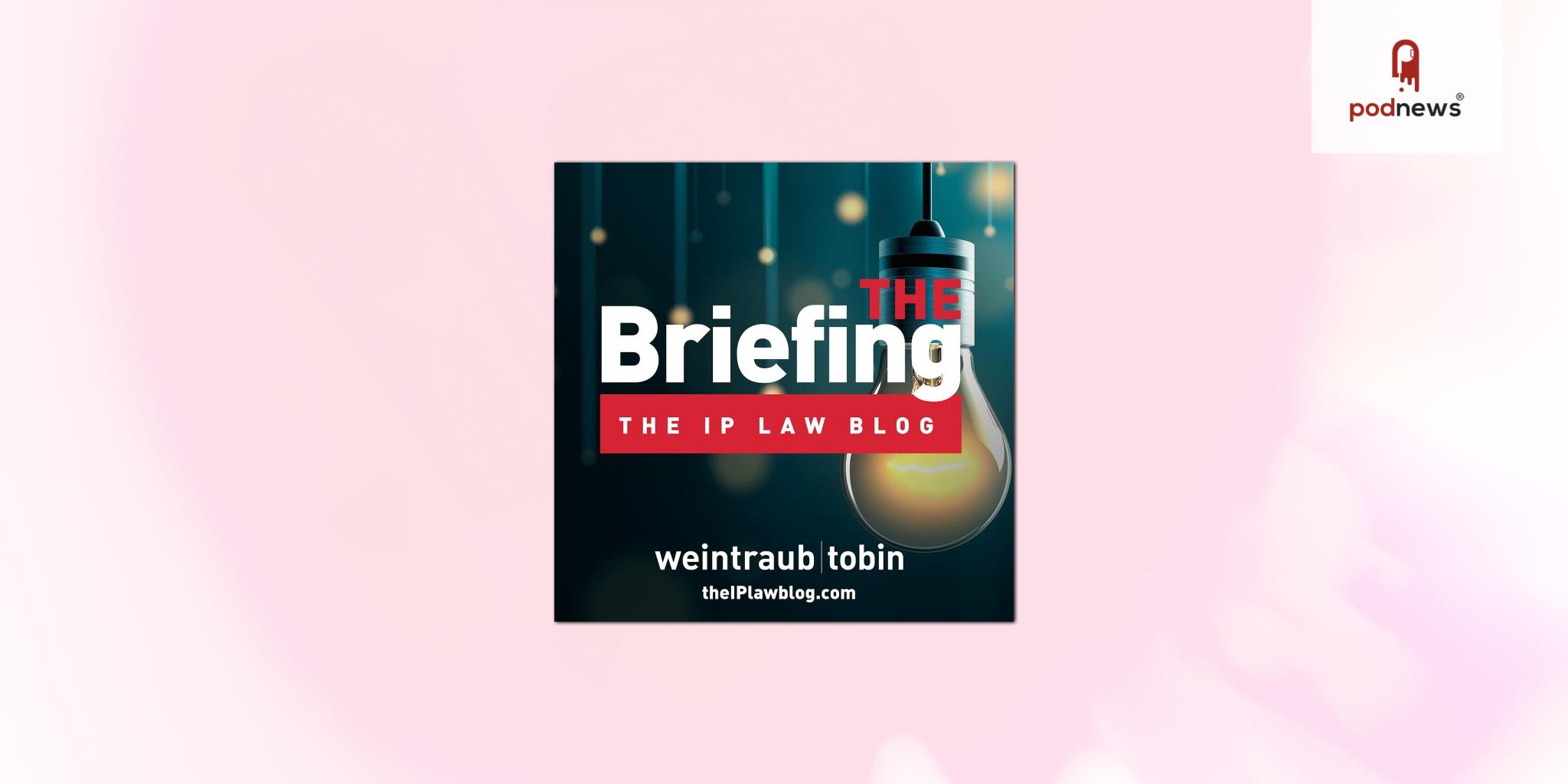 Intellectual Property Podcast "The Briefing" Hits 100th Episode Milestone
Press Release · Sacramento, CA, USA · via Weintraub ·
The Briefing by the IP Law Blog, a podcast and video series founded and hosted by Weintraub attorneys Scott Hervey and Josh Escovedo, released its 100th episode on December 16, 2022.
Launched in 2020, The Briefing posts weekly episodes covering current intellectual property issues related to trademark, copyright, entertainment, and sports, as well as IP litigation and intellectual property in the news. The podcast is available on Apple, Google, Spotify, Amazon, Stitcher, and many other platforms.
Hervey and Escovedo are long-time authors on Weintraub's IP Law Blog, and both are top-ranked trademark authors on JD Supra.
"The IP Law Blog has been an excellent way to provide regular updates on IP cases and decisions, but we wanted to take things a step further and create a format that would allow busy listeners to get valuable information on the go," said Hervey, an entertainment, intellectual property, and business attorney and member of Weintraub's Managing Board. "The Briefing also allows us to look below the surface of intellectual property case law to provide insights on the impact these cases may have."
"Entertainment and sports intellectual property laws have been changing at an incredible pace," said Escovedo, an intellectual property, litigation, and sports attorney. "The Briefing makes it possible for us to track evolving cases and cover a wide range of evolving IP issues."
The milestone 100th episode covers a dispute around the NIL (name, image, and likeness) of golf icon Jack Nicklaus, which resulted in the "awkward" injunction against the golfer from using his own NIL in commercial endorsement deals. Hervey and Escovedo discuss the interplay between non-compete clauses and the transfer of NIL rights.
Listen
This is a press release from Weintraub which we link to from Podnews, our daily newsletter about podcasting and on-demand. This is reprinted verbatim; we may rewrite headlines and descriptions.
This page contains automated links to Apple Podcasts. We may receive a commission for any purchases made.