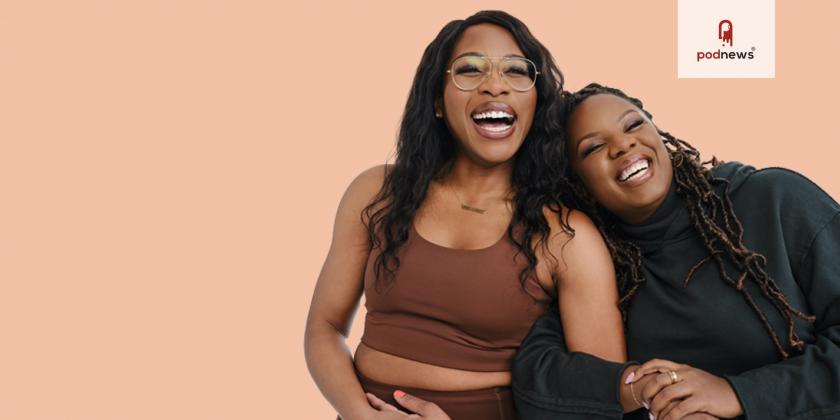 Comedy writers Amy Aniobi and Grace Edwards have 'The Antidote' for finding joy amid the dumpster fire
Press Release · St Paul, MN, USA ·
The Antidote - a new series from APM Studios hosted by "Insecure" writers/producers Amy Aniobi and Grace Edwards, launches on March 30 with new episodes available every Wednesday.
In response to the madness in the news, Amy and Grace share the culture that lights them up and activities that bring them joy, plus strategies they use to cope with these wild times.
Each episode will feature inspiring special guests who will join Amy and Grace to share their own self-care strategies. Upcoming guests include: Tracee Ellis Ross, Nicole Byer and Ilana Glazer
Amy: "Grace and I decided to do this podcast when the pandemmy started getting us down. Everything in the news was so HEAVY, and we realized we needed an antidote from it all." Grace: "We want to give our listeners - and ourselves - an escape from the stress of the week and strategies to make our lives better. In other words positive vibes, healing and frankly a ratchet good time."
"Grace and Amy are as real as it gets, and this is exactly why their voices are needed right now. They share their unique take on life as talented Black women, and their gift as comedy writers brings levity when the news can feel a little dark," said Joanne Griffith, Chief Content Officer, APM Studios. "We want to evolve the sound of public media; Grace and Amy are a key part of that."
Amy Aniobi is a writer/director/producer best known for her work on the award-winning HBO comedy series, "Insecure," and is also the founder of production company, SuperSpecial, and talent incubator, TRIBE. She recently directed the award-winning short film, "Honeymoon," and was previously showrunner for "2 Dope Queens" and a writer on "Silicon Valley." She enjoys whiskey, cookies, bougie travel and long naps.
Grace Edwards is a prolific writer/actor/producer. She is the creator/executive producer of "Jodie," a spin-off of the iconic series "Daria" and has written for acclaimed shows including "Insecure," "The Unbreakable Kimmy Schmidt," "Mr. Mayor," "Kevin Can Fuck Himself," and "Loosely Exactly Nicole." Her acting credits include "Our Cartoon President," "Insecure" and "Inside Amy Schumer."
Listen
This is a press release which we link to from our daily newsletter about podcasting and on-demand. This is reprinted verbatim; we may rewrite headlines and descriptions.
This page contains automated links to Apple Podcasts. We may receive a commission for any purchases made.