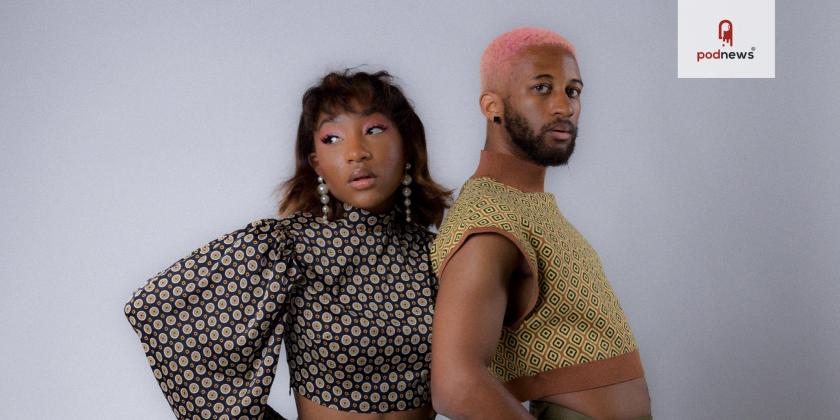 Just graduated college? The Aftergrad Podcast could be the answer to your uncertainty and disillusionment
Press Release · Washington, DC, USA ·
Graduating college is already hard enough, but trying to finish a degree during a global pandemic is unimaginable – until you're left with no choice.
Today, The Aftergrad Podcast released its fifteenth and final episode of Season 1, highlighting common fears and emotions recent graduates feel when transitioning from university into the real world. Published biweekly on Fridays, the show is co-hosted by Robert Cain and Victoria Gilbert who recently graduated in May 2021.
The two friends aim to provide fellow aftergrads with some semblance of comfort in the unknown by sharing personal anecdotes and lessons learned as they live, laugh, and desperately try to find clarity and security in the postgrad moment.
In Ep. 2 "Build Your Own Life, Write Your Own Syllabus", Robert said: "Sometimes, you have to tailor the assignments you're given to the portfolio you want to build for yourself."
Listen to The Aftergrad Podcast on your favorite audio streaming platform or watch the visual version on YouTube. Season 2 premieres in Q3 2022.
About The Aftergrad Podcast
The Aftergrad Podcast is a platform for individuals who wish to unapologetically pursue their multifaceted passions and professional identities. It is a safe space for open, honest conversations about the good, bad, and ugly aspects of navigating adulthood and building a meaningful career in the midst of overwhelming uncertainty and societal pressures.
Listen
This is a press release which we link to from our daily newsletter about podcasting and on-demand. This is reprinted verbatim; we may rewrite headlines and descriptions.
This page contains automated links to Apple Podcasts. We may receive a commission for any purchases made.