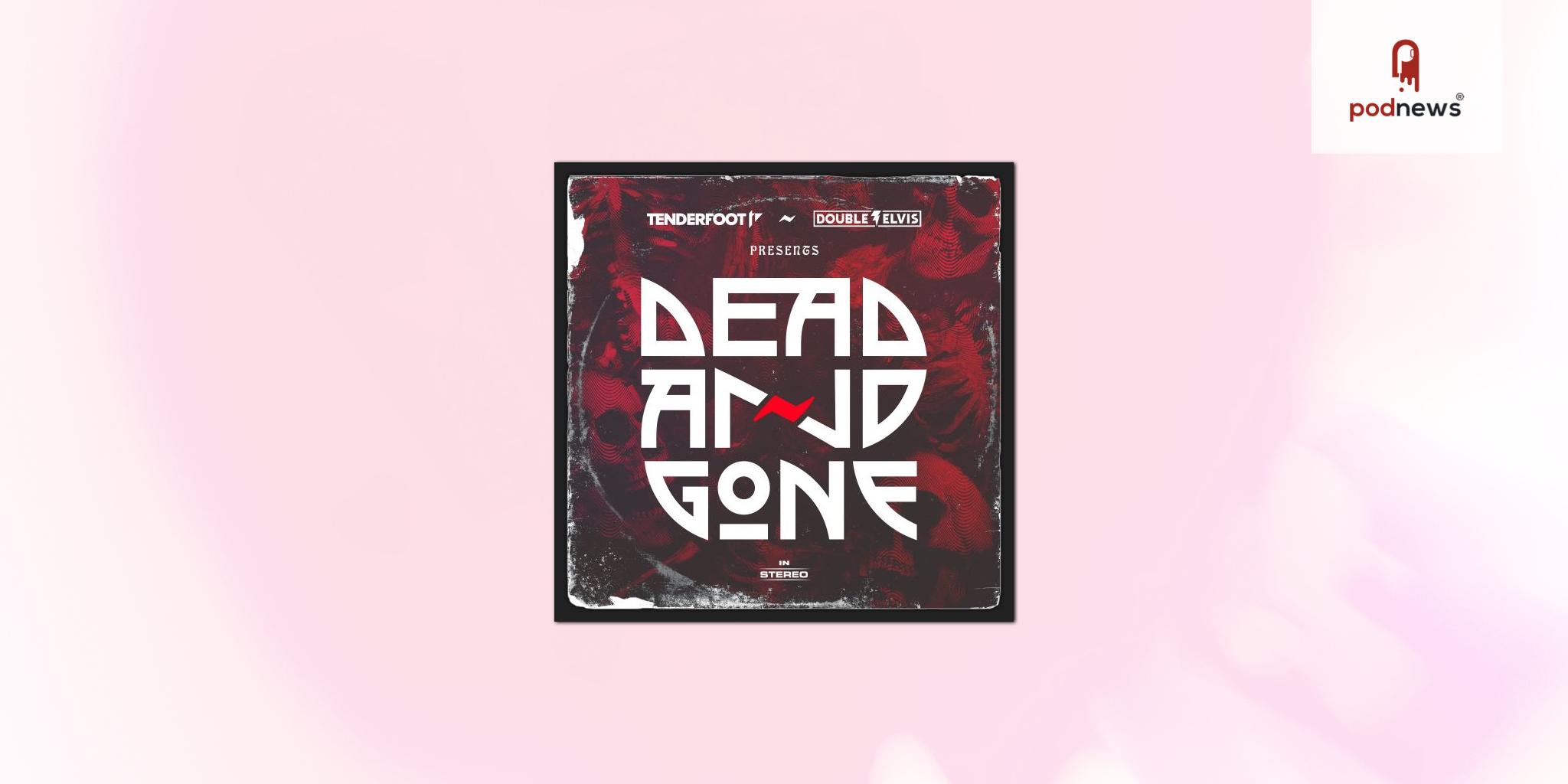 Tenderfoot TV and Double Elvis's Hit Podcast 'Dead and Gone' to be adapted for TV
Press Release · Atlanta, GA, USA ·
The first season of the hit audio series Dead and Gone is currently being adapted for television with Wheelhouse Entertainment and Oscar-nominated and Emmy award-winning documentary filmmaker, Joe Berlinger ("Extremely Wicked, Shockingly Evil and Vile," The "Paradise Lost" trilogy, and the recent "Conversations with a Killer: The John Wayne Gacy Tapes," which debuted as the #1 program on Netflix), attached as a producer and director of the series.
From award winning content creation companies Tenderfoot TV and Double Elvis, the podcast explores cases of murdered and missing "Deadheads" that have tragically occurred over the past five decades.
The television series will be a scripted adaptation of the chart-topping first season. Berlinger, Wheelhouse Entertainment's Chief Creative Officer Scott Lonker, Double Elvis Co-Founders, Jake Brennan and Brady Sadler, and Tenderfoot TV Co-Founders Donald Albright and Payne Lindsey will serve as executive producers for the series.
As co-host of "Dead and Gone," Lindsey led the investigation featured in season one, while "Disgraceland" host Jake Brennan served as co-host/narrator. The podcast was originally set to investigate multiple cases, but took an unexpected turn to focus solely on one investigation when Lindsey discovered the case likely involved a man who was wrongfully convicted.
In August of 1986, the bodies of Mary Regina Gioia, 22, and Gregory Allen Kniffin, 18, two fans of the Grateful Dead, were found in the San Francisco Bay, beaten and shot to death. Thirty-one-year-old Ralph International Thomas, a Black man, was arrested and sentenced to death for the murders. He died in prison in 2014, after multiple unsuccessful appeals. "Dead and Gone" looks deeper into Thomas' 1986 conviction, tracking down key witnesses in the present day and coming face to face with potential new suspects, shedding new light on the question of whether Thomas was, in fact, guilty of murder.
Said Berlinger, "As a former Deadhead, lifelong music fan and crime and justice filmmaker, I thought I died and went to heaven when listening to Payne and Jake's meticulously researched podcast. 'Dead and Gone' is an incredible weave of music history, social justice, and active true-crime investigation – three areas that I have been lucky enough to explore in most of my past work as a filmmaker. There is so much potential here to not only immerse viewers in the iconic world of the Grateful Dead and their itinerant, dedicated fans, but to also dissect a troubling story of potential wrongful conviction, a story that is infused with a compelling mystery that surrounds the entire case even to this day."
"Joe Berlinger's contribution to the true crime space is simply unmatched, and there is no one we'd rather partner with to adapt this complex investigation to the small screen. Many people don't realize this larger story behind the Grateful Dead, and even though they're so associated with ideas of freewill and positivity, it's important we draw attention to these terrible occurrences existing within the fanbase," said co-hosts Payne Lindsey and Jake Brennan in a joint statement.
Lindsey and Brennan have also returned for the second season of the podcast, which premiered on April 6th, 2022, and will follow the original series' format and explore various cases from the 1980s, when the Grateful Dead exploded across the music scene, through 2004. With Payne's unmatched investigative prowess and Jake's notorious no-holds-barred music storytelling, the duo will explore the dark stories beneath the band that prided themselves on "peace, love, and happiness."
"Dead and Gone" podcast is distributed in partnership with Cadence13. UTA represents Tenderfoot TV and Double Elvis.
Listen
This is a press release which we link to from our daily newsletter about podcasting and on-demand. This is reprinted verbatim; we may rewrite headlines and descriptions.
This page contains automated links to Apple Podcasts. We may receive a commission for any purchases made.