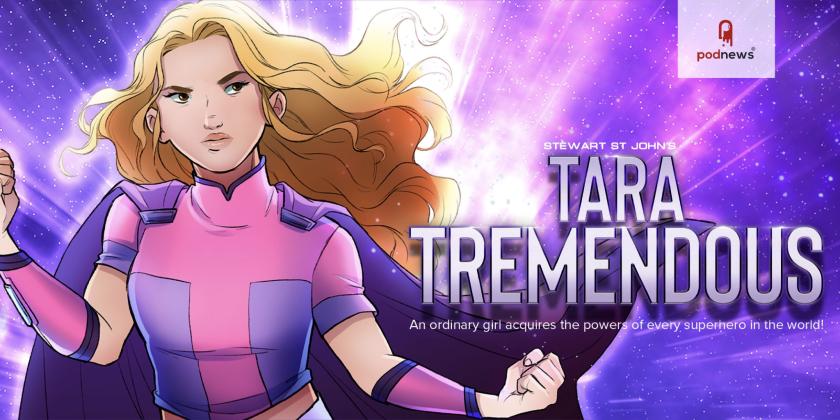 Andrews McMeel Publishing And Wonkybot Entertainment Partner To Introduce Tara Tremendous Books
Press Release · Kansas, MO · via Wonkybot ·
Andrews McMeel Publishing (AMP), a leading independent publishing house, will partner with Wonkybot Entertainment, the award-winning content company and global podcast network, to release a series of prose and graphic novel books starring Wonkybot's flagship character Tara Tremendous, announced Kirsty Melville, AMP president and publisher.
The prose books, Tara Tremendous And The Multiverse Mystery and Tara Tremendous And The Dark Matter Machine, will be written by Tara Tremendous creator and award-winning writer Stewart St John, with a planned release date in the Fall of 2024 and Spring 2025 priced at $14.99 (paperback) and $22.99 (hardcover). St John will also pen the graphic novel, Tara Tremendous And The Superhero Quest, releasing in Fall 2025.
"We are delighted to introduce this lively, vivid adventure series in book form to the passionate and loyal fan base of Tara Tremendous," said Kirsty Melville. "The graphic novel format is an ideal showcase for the artwork and action-packed story."
"We're thrilled to be partnering with Andrews McMeel to bring the adventures of Wonkybot's most inspirational character Tara Tremendous to the publishing world," said Stewart St John, Wonkybot's creative CEO. "These exciting books will introduce readers to riveting new stories that will thrill both newcomers to the Tara Tremendous Universe and long-time listeners of the cinematic podcast series."
Based on Wonkybot's tremendously popular award-winning super-hero podcast series Tara Tremendous, the prose books and fun-spirited dynamic graphic novel series stars heroine Tara Callahan, a tween-aged girl with a mysterious past who slowly discovers her DNA is imbued with the powers of every superhero in the universe. As she begins to unlock the mystery behind her secret origin, she must also learn how to control her newfound abilities and embrace her destiny in stories filled with adventure, aliens, friendship, folly, and ultimately, triumph.
"Tara's coming-of-age-story and intergalactic adventures have struck a chord with listeners around the world and now readers will get a chance to immerse themselves in a whole new way," added St John. "Tara's journey of self-discovery, her genuine kindness and compassion, and her determination to embrace her destiny as the most powerful superhero on Earth makes her the most inspiring character in Wonkybot's 'Tremendous Universe', soon to reach a brand new audience through this exciting collaboration with Andrews McMeel."
Fans of superheroes, action, adventure and horror will find the series irresistible, which will captivate its middle grade readership.
About AMP
Andrews McMeel Publishing is a leader of more than 50 years in humor, inspiration, and gift books, calendars, and greeting card publishing for children and adults. It is a division of Andrews McMeel Universal, an independent Kansas City-based global media company that partners with a world-class roster of creative and diverse talent. Through publishing, syndication, entertainment, and interactive experiences, AMU connects audiences to universal messages of truth, humor, and hope that have the power to connect people and change lives.
About Wonkybot Entertainment
Founded in 2015, Wonkybot Entertainment is an award-winning, independent media company formed by writer/producer Stewart St John, Todd Fisher and Michael Plahuta as an incubator for St John's ever- expanding library of original content. The company consists of a production studio, cinematic sound house, and global podcast network of original series with a dedicated worldwide audience. With a growing library of beloved characters recognized around the world, Wonkybot's mission is to inspire and empower audiences through engaging and uplifting storytelling. Wonkybot is represented by CAA who also represent the co-founders individually.
This is a press release which we link to from Podnews, our daily newsletter about podcasting and on-demand. We may make small edits for editorial reasons.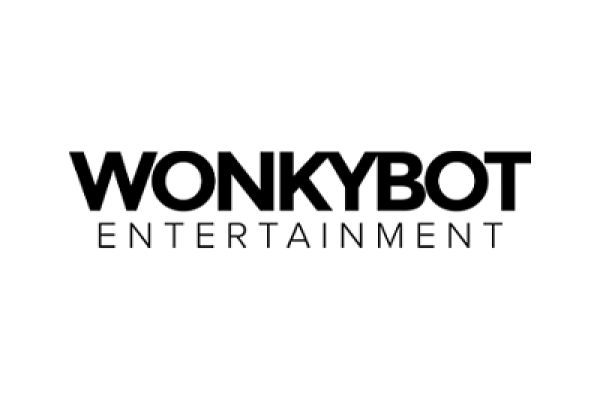 Wonkybot