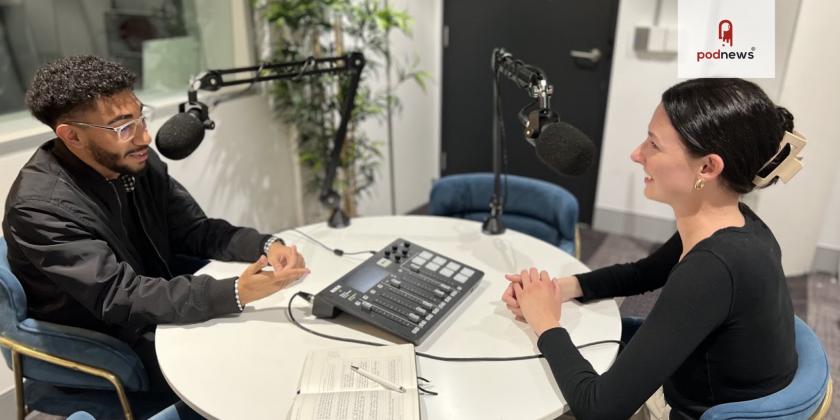 Tank Stream Labs and Ampel collaborate to launch new podcast and video studios in Sydney
Press Release · Sydney NSW, Australia · via Mohr PR ·
Tank Stream Labs, Sydney's leading tech co-working facility, has announced a collaboration with independent Sydney-based audio content company Ampel, launching a new audio-first studios with video capabilities, 'Tank Stream Studios - Powered by Ampel'.
The technology and start-up sector are one of the largest growing industries to adopt podcasting in their marketing mix, with this industry also leading the way in ad spend, and increasing new entrants in the market create tougher conditions to cut through.
The new studios are designed to enable start-ups and SMEs to have affordable, streamlined and strategic access to produce powerful audio-first content.
Monthly Australian podcast listening is up five hours a week to an average of seven hours and six minutes a week, according to the latest Infinite Dial research. With monthly podcast listeners subscribing to an average of eight podcasts and listening to an average of seven podcast episodes a week. So, it's unsurprising that podcasts have become an important channel for businesses to generate deeper relationships with key stakeholders including customers, partners and potential talent.
The studio comprises two podcast studios with video facilities, and one large infinity green screen studio. All studios are available to book via the Tank Stream Labs website. Those who book will also be able to access a range of additional services and advice from the team at Ampel to help them make the most of their audio storytelling.
COO of Tank Stream Labs Cassandra Diaz said: "We are very excited about the collaboration as Ampel and TSL have a shared vision to make these crucial services available for businesses looking to scale.
"We have the studios available and combined with Ampel's wealth of knowledge, and expertise to provide an end-to-end audio content strategy and production offering makes for an enviable offering for start-ups and SMEs," Diaz concluded.
Alongside production support, Ampel will have a range of different options for podcast creators and audio storytellers to help maximise their results such as strategy and consulting services, production and sound design services, and distribution services.
CEO of Ampel Josh Butt said: "Audio and particularly podcasts have become a stable channel for start-ups and SMEs to drive leads and grow their offering. But as any creator would know, it's not as simple as it might seem. We want to help every brand be able to realise the potential of this powerful medium, so the combination of a great affordable studio to produce high quality audio content, combined with our expertise in audio just makes sense. We are excited to help brands and people make exceptional audio content and see more great independent Australian stories enter the market.
Tank Stream Labs Studio - Powered by Ampel is located above Wynyard Station in Tank Stream Labs Sydney Startup Hub and is available for Tank Stream Lab members and non-members via the Tank Stream Labs website from today.
This is a press release from Mohr PR which we link to from Podnews, our daily newsletter about podcasting and on-demand. This is reprinted verbatim; we may rewrite headlines and descriptions.