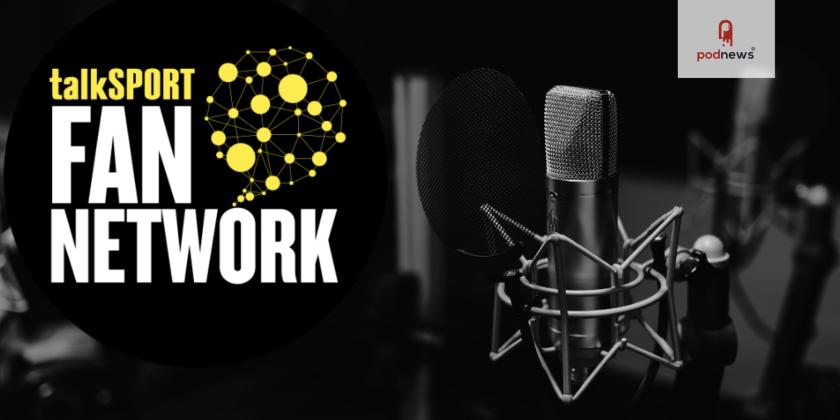 talkSPORT launches football podcast network
Press Release · London, UK · via Bluestripe ·
talkSPORT, the world's biggest sports radio network, is bringing together a network of award-winning, fan-led football podcasts to create a dedicated footballing audience at scale. Complementing talkSPORT's established commercial podcast offering, it will provide advertisers with an opportunity to reach the most loyal and engaged sports audience at a national scale.
The talkSPORT Fan Network champions real football fans by supporting creators that power that ecosystem. Research reveals that 64% of podcast listeners say they welcome and appreciate advertising on podcasts, and are grateful to the brands that support their favourite shows. By partnering with the network, brands will be able to reach the most passionate core footballing audience, building long term brand loyalty by affiliation to their biggest passion point, their club.
Podcasts and clubs already part of the Fan Network include Premier League heavyweights such as Arsenal's Gooner Talk and Tottenham Hotspur's Spurs Chat to League Two Stockport's The Scarf Bergara Wore and Scottish Premier League St Mirren's Misery Hunters.
James Rowe, Head of talkSPORT Fan Network commented: "As the station that is powered by its fans, we wanted to provide an environment that supports the innovation of creators and provide a platform for audience growth. In turn, this will enable advertisers to support and amplify established fan content and reach a wider, more targeted audience."
Always Wolves (2022/23 Winner of Best Premier League Podcast / Fan Channel at The Football Content Awards): "All of us at the Always Wolves podcast are incredibly excited to be part of the talkSPORT Fan Network. It is great to see a brand with such credibility in sport championing the value of fan-led opinion and we are excited to see the network grow over the coming years."
This is a press release from Bluestripe which we link to from Podnews, our daily newsletter about podcasting and on-demand. This is reprinted verbatim; we may rewrite headlines and descriptions.