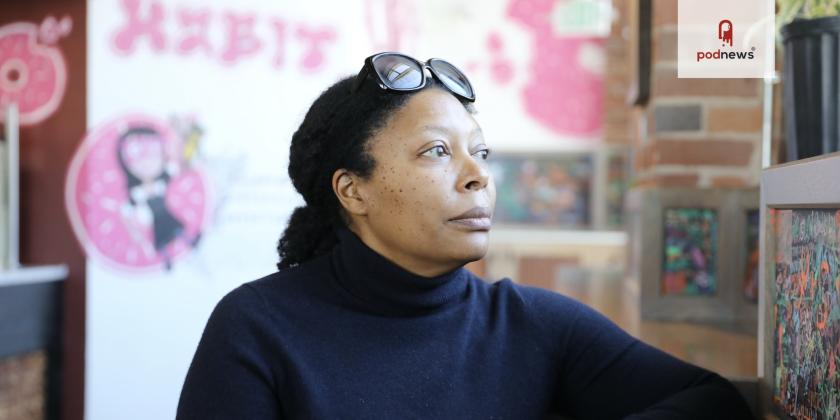 Colorado Public Radio's 'Systemic' Podcast Returns for Second Season Focused on Equity in Schools
Press Release · Centennial, CO, USA · via CPR ·
Colorado Public Radio's podcast Systemic, an audio documentary that takes an innovative look at people working to reform institutions, will return Jan. 10 for a second season. The award-winning first season focused on police reform efforts. In season two, host Jo Erickson turns the focus to parents and educators working to improve inclusion and equity in public schools.
"One thing I've learned from making this show is that sometimes, to understand a system, a bird's-eye view can reveal so much more," Erickson said. "Listening to audio diaries of educators, teachers and parents of color is a different type of journalism. I get to experience their hopes, fears and triumphs. And for a brief moment I understand what it's like to be them."
In the four-part audio documentary, Erickson follows a diverse group of educators, students and parents during a school year in which debates around race and equity in public education reached a fever pitch. It's a tale of two school districts in Denver and Colorado Springs that are a short drive from one another, but are adopting very different approaches to thinking about race and equity. Through first-hand audio diaries, "Systemic" captures the pivotal moments in a school year filled with tense confrontations and surprising glimmers of hope.
The first season of "Systemic" followed Black Americans working in Colorado, Minneapolis and around the country to create change in the wake of George Floyd's death and 2020's racial justice protests. That season won a Regional Edward R. Murrow Award, a first-place award from the Society of Professional Journalists Top of the Rockies Awards and was a finalist in the social justice podcast category at the New York Festivals Radio Awards. Apple Podcasts also featured the series.
Erickson joined the CPR Audio Innovations Studio in 2020 and has worked as a producer and editor for "Back from Broken," "Music Blocks" and other award-winning CPR podcasts. Before joining CPR, she worked for Minnesota Public Radio and the BBC as a producer and journalist.
About Colorado Public Radio
Colorado Public Radio is a non-profit 501(c)(3) organization delivering meaningful news, music, and cultural experiences to everyone in Colorado using the power of the human voice in all its forms. Roughly 95 percent of CPR's funds come from the private support of listeners, businesses and foundations. For more information, visit www.cpr.org.
Listen
This is a press release from CPR which we link to from Podnews, our daily newsletter about podcasting and on-demand. This is reprinted verbatim; we may rewrite headlines and descriptions.
This page contains automated links to Apple Podcasts. We may receive a commission for any purchases made.