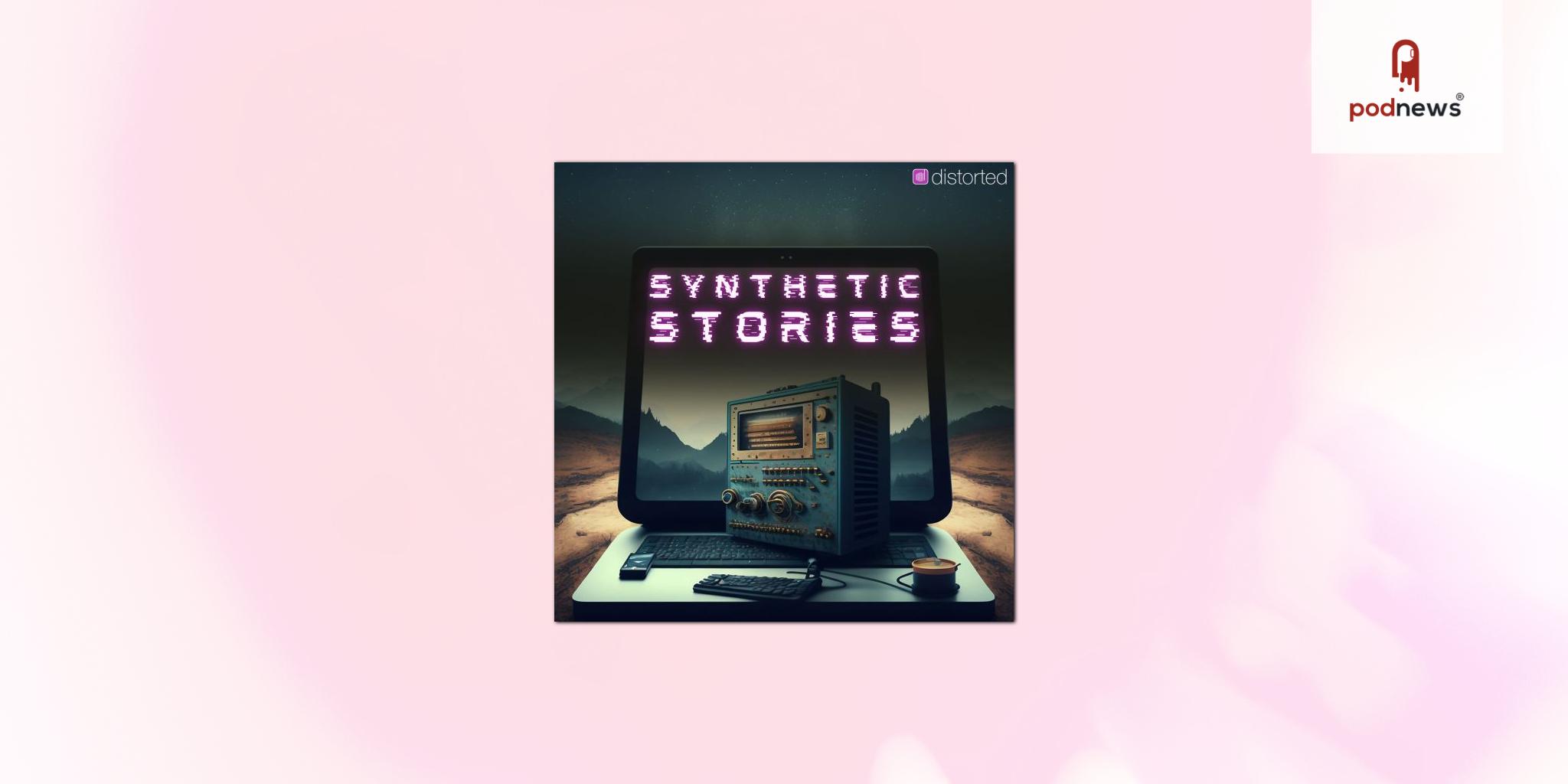 Synthetic Stories: A groundbreaking podcast series entirely designed and created by Artificial Intelligence
Press Release · Leeds, UK · via This Is Distorted ·
In today's rapidly evolving digital landscape, it's no secret that AI is rapidly changing the way we create and consume content. And now, a new podcast series called Synthetic Stories is pushing the boundaries of AI even further by using cutting-edge technology to design and create every aspect of the show.
From the script to the sound design and everything in between, Synthetic Stories is a truly groundbreaking podcast series that explores the potential of AI in creative fields by leveraging the latest advancements in machine learning and natural language processing, the show promises to deliver a truly unique and engaging listening experience.
Created by the team at This Is Distorted, Synthetic Stories is a testament to the power of artificial intelligence and its potential to revolutionise the world of media and entertainment. By harnessing the creative power of AI, the series promises to push the boundaries of what's possible in storytelling.
"We're excited to unveil Synthetic Stories – a podcast series where the scripts are written by robots, the sound design is engineered by machines, and the only human touch is our PR representative, Becky. All joking aside, we can't wait for listeners to experience the truly unique and immersive stories that AI has created. It's a whole new level of 'artificially intelligent' entertainment!"
Listeners can expect to hear a range of different stories, from sci-fi thrillers to heartwarming dramas, all brought to life through the power of AI.
With each episode featuring a unique storyline and cast of characters, Synthetic Stories promises to keep audiences engaged and entertained from start to finish.
So if you're looking for a truly innovative podcast series that's unlike anything else out there, look no further than Synthetic Stories.
The show is available now on all major podcast platforms, including Apple Podcasts, Spotify, and Google Podcasts. Don't miss out on this groundbreaking new series – start listening today!


Even this press release was AI generated
Listen
This is a press release from This Is Distorted which we link to from Podnews, our daily newsletter about podcasting and on-demand. This is reprinted verbatim; we may rewrite headlines and descriptions.
This page contains automated links to Apple Podcasts. We may receive a commission for any purchases made.