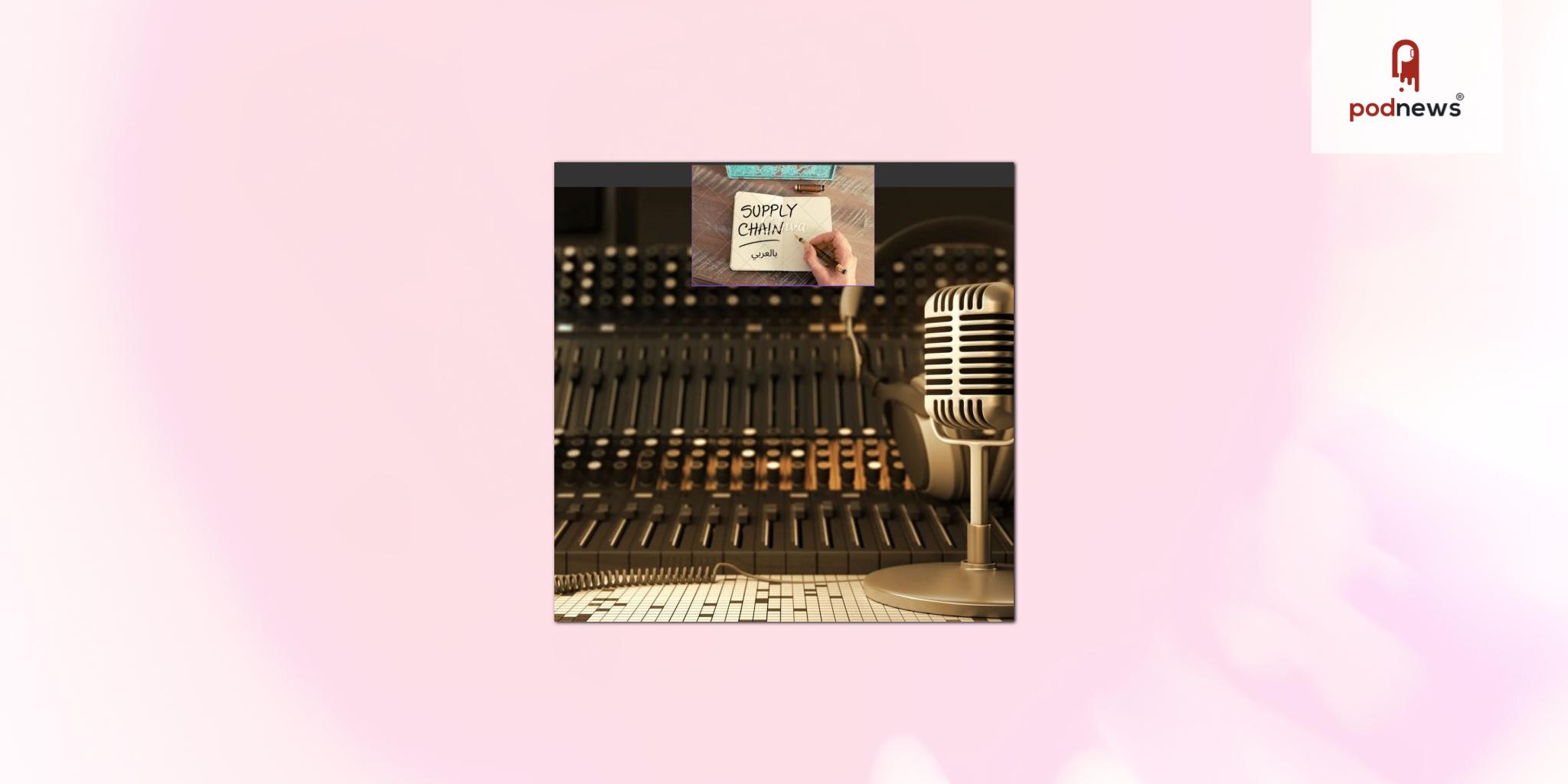 The launch of the first supply chain podcast in Arabic
Press Release · Dubai - United Arab Emirates ·
Podcast popularity in MENA has been increasing significantly over the past few years, with about 30% of the general population listing to at least one podcast on a monthly basis.
There are currently over 4 million podcasts globally, out of which 400,000 are active by posting at least one new episode per month and 200,000 posting one new episode per week. Podcasts using the Arabic language are less than 0.4% of the global podcast numbers serving Arabic speakers who represent 4% of the global population.
While there are several podcast shows for Procurement and supply chain professionals in English and other languages, there was a lack of dedicated specialized podcasts in Arabic for procurement and supply chain professionals in MENA.
Maytham Al-Khairulla, an experienced procurement and supply chain professional with 22 years of corporate experience in the media sector is the creator and host of the first Arabic podcast for supply chain professionals in MENA, called Supply chain بالعربي.
Maytham explained the rational behind his decisions to create this podcast:
"There is a lack of good Arabic professional online content for procurement and supply chain professionals in the region, which is one of the main employment sectors in the vision plans of the regional countries. The aim of this podcast is to bridge this gap and offer industry perspective in Arabic about the various topics of interest to colleagues entering this sector. I selected audio podcasts over other media channels due to their growing popularity and the ease of listening to the them on the way to work in the morning."
There are 27 episodes so far in the podcast, talking about topics such as ESG, last mile delivery, cold chain, dark storage, CSR, and the impact of cultural differences in supply chain operations among other topics.
The podcast is available on Anghami, Apple podcast, Deezer, Google podcast, Spotify, Tiktok, Youtube, and the podcast website.
Listen
This is a press release which we link to from Podnews, our daily newsletter about podcasting and on-demand. We may make small edits for editorial reasons.
This page contains automated links to Apple Podcasts. We may receive a commission for any purchases made.