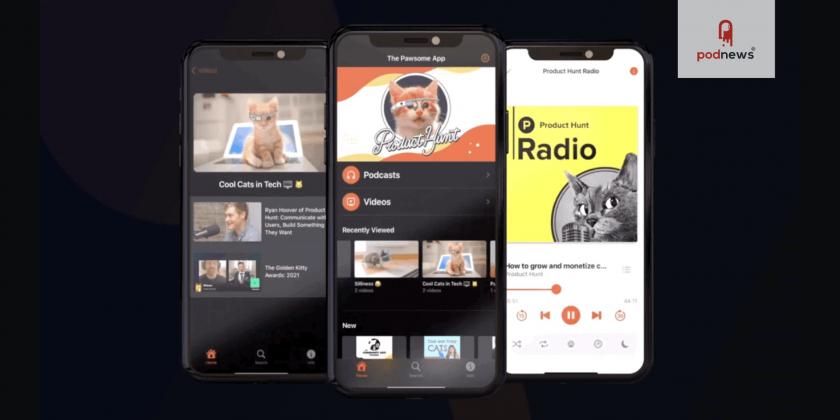 SupaPass launches all-in-one Website and App Maker to easily create a website and mobile app
Press Release ·
SupaPass launches today on Product Hunt with the all-in-one Website and App Maker for your content, community and paywall. It's so easy to make even the Product Hunt Kitty got their own app!
SupaPass is the easiest way to create your stunning website & app, to finally have all your content in one place. One ultimate destination to send your audience for your podcast, courses, blog, videos, membership, subscriptions & more.
SupaPass has been creating cutting-edge tech for Creators for over 10 years, and this is their most exciting innovation yet.
Now creators can have their own Netflix-Spotify-style streaming app and website within just a few clicks.
These powerful tools, with over 100 features and benefits, finally give Podcasters the tools you need to create a one-stop destination for your audience.
This is the first time you can have all your audio, video, and written content in one place, alongside your paywall and community on your own website and app without writing a line of code. The technology is unrivaled in the market.
SupaPass solves the challenge facing Creators of having to send their audiences to multiple places for different content products and communities. These game-changing tools finally give you a stunning destination to send your audience for everything you make and sell, branded as yours, and where you keep 100% of your revenue.
SupaPass has created apps for the Podfest Conferences, Podcast Networks such as Talk 4 Media, and has been called 'a lifesaver' by podcasters, who've increased their revenue and sponsorship 100 fold thanks to the SupaPass App and Website Maker.
"Nothing compares. Now we're going to have the absolute best website, absolute best app in the industry. And there's so many more features that we're going to add that we couldn't have had before without SupaPass." Dean Piper, Talk 4 Media_

"Perfect for me – I hadn't found a service that offers an all-in-one solution to my problem. Having all my blogs, podcast episodes and course videos curated: with one simple call-to-action: 'download the app'! ..now my sales are up 600%" Brodie Sharpe, The Run Smarter Series
Come see how the Product Hunt Kitty got their own app without lifting a paw, and why Chris Messina, the inventor of the hashtag, has hunted SupaPass on Product Hunt today.
This is a press release which we link to from our daily newsletter about podcasting and on-demand. This is reprinted verbatim; we may rewrite headlines and descriptions.