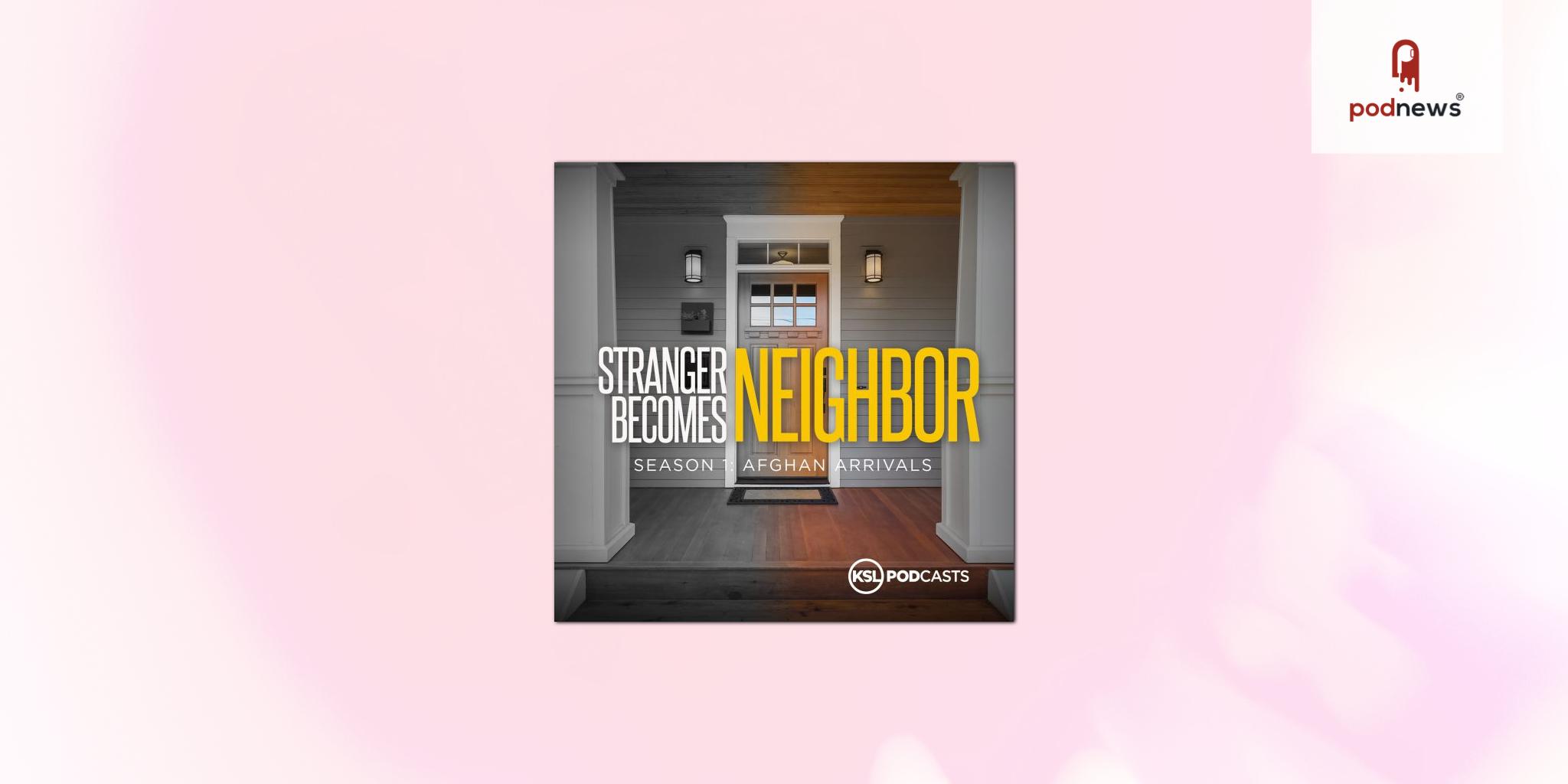 KSL Podcasts Launches "Stranger Becomes Neighbor: Afghan Arrivals"
Press Release · Salt Lake City, UT, USA · via Bonneville, KSL Podcasts ·
KSL Podcasts has launched Stranger Becomes Neighbor, a six-part series exploring what happened to some of the families forced to flee their homes when the U.S. pulled out of Afghanistan.
Two years ago, the world witnessed as a desperate sea of humanity rushed the Kabul airport. American military had begun mass evacuations from Afghanistan leaving many of their local allies behind to face the Taliban. More than 80,000 refugees eventually made their way to America where they faced other challenges.
"We wanted to know how well America delivered on its promise to help these new arrivals," said award-winning journalist and podcast host Andrea Smardon. "Although grateful to have escaped almost certain oppression at home, they arrived here during a pandemic, an affordable housing shortage, and at a time when refugee agencies had been cut back to almost nothing."
For the last two years, Smardon has followed their stories including the struggles of a young widow who served in a secret unit of the Afghan military working alongside U.S. special forces. Her need for affordable childcare made working at Walmart difficult. Another story follows a woman who was separated from her family at the Kabul airport and must now care for her younger sister and niece alone.
Designated as humanitarian parolees by the U.S. government, these families and individuals also face an uncertain immigration status while trying to make ends meet, adapt to a new culture, and become valued members of our communities.
Listeners to the podcast will also find inspiration and hope in the determination of caring Americans who have chosen to share time and resources to help their new neighbors.
"Somehow, they are reaching deep to find incredible energy and commitment, testing the limits of what one person can do. Along the way, they discover what it means to create a community that feels caring and welcoming to all its residents, both new and old," said Sheryl Worsley, Vice President of Podcasting for Bonneville, and KSL Podcasts.
Listen
This is a press release which we link to from Podnews, our daily newsletter about podcasting and on-demand. We may make small edits for editorial reasons.
This page contains automated links to Apple Podcasts. We may receive a commission for any purchases made.