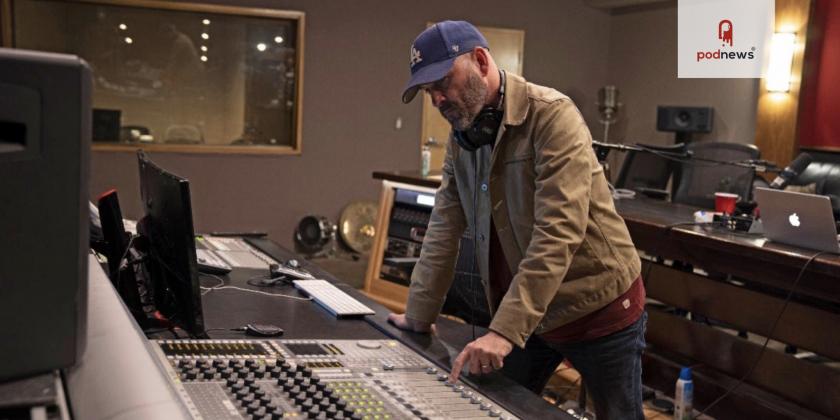 Story Mill Media Launched By Former NBC, Legendary & Fox Exec Steven Hein
Press Release · Los Angeles CA, United States ·
Steven Hein has launched Story Mill Media, a podcast company dedicated to working with media brands to extend their content into the audio space. In his most recent position as Senior Vice President, Digital Content, at NBC Entertainment, Hein led NBC's podcast strategy, producing a slate of ten original audio series based on NBC's entertainment brands including: The Good Place: The Podcast (2021 Webby winner and on "Best Of" lists for EW, Vulture, NPR and The New York Times), and The Songland Podcast (winner of 2020 iHeart Best Branded Podcast). Other podcasts Hein oversaw during his tenure at NBC include Brooklyn 99: The Podcast and Law & Order: The Squad Room. In addition, Hein's work in digital content on The Voice and The Good Place earned NBC three Emmy nominations in the Short Form and Interactive categories. Prior to NBC, Hein was Senior Vice President, Programming and Production, for Legendary Entertainment's digital networks where he was a part of their Nerdist Podcast Network. He also served as Vice President of Fox Digital Studio at 20th Century Fox.
In addition to commissioned work for clients, Story Mill Media just completed a pre-seed round of financing which will support the newly formed company in publishing its own self-financed podcasts. Justin Borrowdale from Weintraub Tobin represented Story Mill Media through this initial fund raise.
Hein stated, "I'm excited to continue collaborating with studios, publishers, and storytellers to extend media and entertainment brands into the audio space. There is still so much opportunity to provide them with financing partnerships. Additionally, podcast marketing and discovery continues to be a challenge for most players. At NBC we really developed effective audience growth strategies that involve social, digital, and editorial content to surround and activate podcasts. I think we can bring this experience to the marketing place and really add value."
This is a press release which we link to from our daily newsletter about podcasting and on-demand. This is reprinted verbatim; we may rewrite headlines and descriptions.