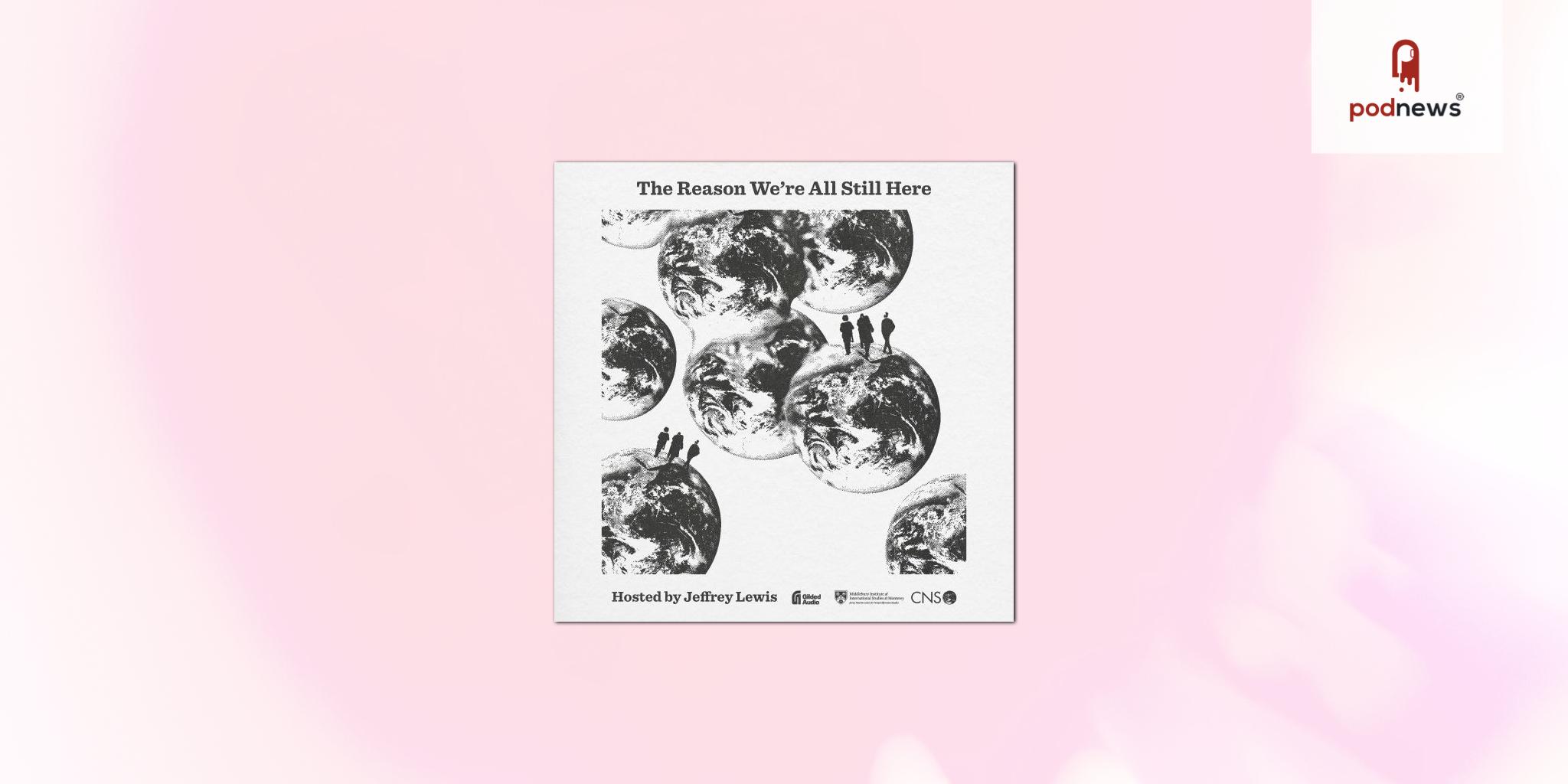 Nuclear expert Dr Jeffrey Lewis hosts new podcast on the unsung heroes preventing the next nuclear catastrophe
Press Release · New York, NY, USA ·
Gilded Audio, an award-winning podcast production studio, announced today its partnership with the James Martin Center for Nonproliferation Studies (CNS) at the Middlebury Institute on a new podcast hosted by world-renowned nuclear expert and professor, Dr. Jeffrey Lewis. The podcast titled The Reason We're All Still Here will introduce listeners to the private citizens who step in to manage global problems when their governments can't or won't. In the seven-episode series, we'll meet the people working behind the scenes for the greater good – tackling questions like: What do you say when North Korea asks for help to create nuclear power? Is it possible for the U.S. and Russia to work together to prove that you can verify nuclear weapons treaties? How can countries collaborate to address the dangers of anti-satellite weapons? What is standing in the way of fighting infectious diseases worldwide? The show premieres September 20th with episodes released weekly.
World governments are in a constant power struggle with leaders who obstruct, fail to collaborate, or are simply too stubborn to work together. As a leading expert in nuclear arms control and the go-to source on nuclear programs worldwide, Lewis is often called upon to discuss nuclear warfare and the immediate threats worldwide. In his previous podcast, Lewis told the story of the Iran nuclear deal--how it came together, how it fell apart, and what that means for the rest of us. With the Iran Deal dead as a doorknob, Lewis set out to tackle the question of what it takes to get stubborn governments to take yes for an answer and accept when a problem can be solved. In THE REASON WE'RE ALL STILL HERE, he offers a sense of optimism by shining a light on regular people, who don't work for any government but still step up to show the way, lead by example or give government's the push they need to solve diplomatic problems and prevent the next global catastrophe.
In the series, listeners will hear from scientists, analysts, and idealists who've gone to crazy lengths just for a shot at making peace and building understanding. Among those featured in the podcast include: NASA astrophysicist Donald Kessler, Jaime Yassif, VP of Global Biological Policy and Programming at the Nuclear Threat Initiative, Victoria Samson of the Secure World Foundation, and acclaimed lawyer Dan Reicher. From smoke-filled rooms in North Korea, to secret labs in closed cities of the Soviet Union, even to the depths of outer space, we'll meet the people holding us back from the brink and proving that even in the most far-fetched places, diplomacy is possible.
Listen
This is a press release which we link to from Podnews, our daily newsletter about podcasting and on-demand. We may make small edits for editorial reasons.
This page contains automated links to Apple Podcasts. We may receive a commission for any purchases made.