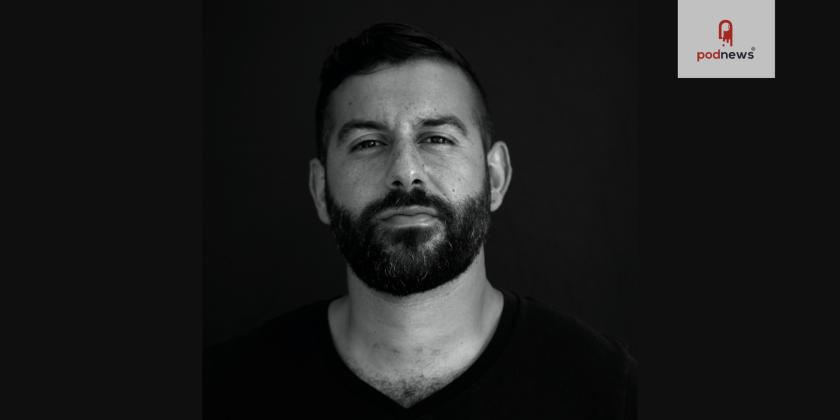 Stephen Michael joins Wolf Entertainment as Vice President of Audio
Press Release · Los Angeles, CA, USA ·
Veteran audio producer Stephen Michael has joined Wolf Entertainment (the preeminent producer of scripted crime dramas including the "Law & Order" brand) as Vice President of Audio. It was announced today by Elliot Wolf, Wolf Entertainment's Executive Vice President of Digital. Stephen joins Wolf Entertainment from Gunpowder & Sky, where he was an Executive Producer and Vice President of Audio.
In this newly-created role, Stephen will be instrumental in expanding Wolf Entertainment's podcasting business while managing day-to-day operations and development across a growing slate of original fiction and true-crime audio series. He will be based out of the company's Los Angeles offices.
"Stephen's addition to the Wolf Entertainment team reflects our commitment to exceptional audio storytelling. We are thrilled to continue expanding the Wolf brand in podcasting and pushing the boundaries of the medium. Stephen's success as a producer, creative, and executive will undoubtedly help us do so," Elliot Wolf said.
During his time at Gunpowder & Sky, Stephen built the Company's audio division from the ground up, shaping the strategy and creative vision while leading day-to-day development and production activities. He launched and executive produced the science fiction podcast "DUST," which was a globally-successful series that reached the top of the podcast charts. He also recently served as Executive Producer of several Audible Original podcasts, including "Ghetto Gastro Presents: In the Cut," "Shelved" and "Lighters in the Sky."
Before his time with Gunpowder & Sky, Stephen was a producer for Gizmodo Media Group, creating content across their numerous sites, including Gizmodo, Earther, The Root, Deadspin and more. Prior to that, Stephen served as producer for Fusion Media Group and an executive producer at Bare Knuckle Media.
Wolf Entertainment's audio slate includes the award-winning and critically-acclaimed fiction podcasts "Dark Woods" starring Corey Stoll, Monica Raymund, and Reid Scott and "Hunted" starring Parker Posey.
About Wolf Entertainment
Wolf Entertainment, headed by multiple Emmy winning television producer Dick Wolf, produces content for all platforms. The company, in conjunction with Universal Television, produces NBC's "Law & Order: Special Victims Unit," which in its 24th season is the longest-running primetime scripted series on television; "Law & Order" (S22); "Law & Order: Organized Crime" (S3); "Chicago Fire" (S11); "Chicago PD" (S10); "Chicago Med" (S8); CBS' "FBI"(S5); "FBI Most Wanted (S4); and "FBI: International" (S2.) Wolf also produces the half-hour drama "On Call' on Amazon, executive produced by Elliot Wolf. Wolf's non-fiction series in addition to "Nightwatch" include "LA Fire and Rescue, "Cold Justice," "Criminal Confessions" and "Murder for Hire." Wolf has also released two drama podcasts, "Hunted" and "Dark Woods." The company also produced the Oscar-winning documentary "Twin Towers" and the Grammy-winning documentary about the Doors "When You're Strange" as well as the Emmy-winning HBO film "Bury my Heart at Wounded Knee." Wolf is also creator and executive producer of "Law & Order: Criminal Intent" which ran for 11 seasons on NBC and USA Network, among other network series.
This is a press release which we link to from Podnews, our daily newsletter about podcasting and on-demand. This is reprinted verbatim; we may rewrite headlines and descriptions.