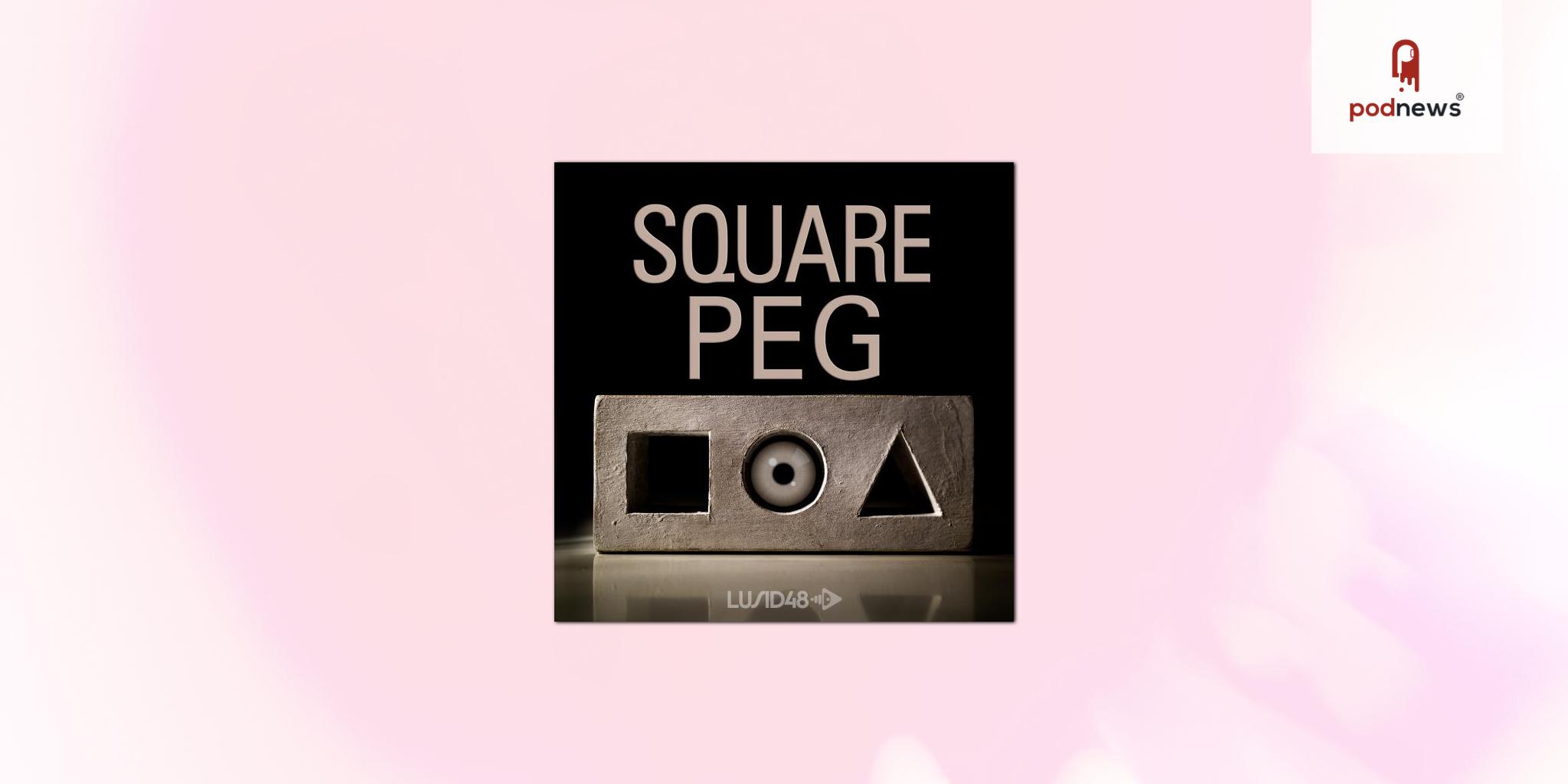 Square Peg - An Extraordinary True Story of Persistence and Human Connection
Press Release · Richmond, VA, USA ·
LUSID48 has released Square Peg, an 8-part podcast series that encompasses true crime, mental illness, and unlikely relationships.
It started with a typo. In 2017, Frank Carver, a one-eyed English septuagenarian and somewhat lovable provocateur, accidentally emailed someone he'd never met. That someone was Rob Collins, a kind and reliable 43-year-old suburban dad from Virginia.
That email would change both of their lives.
The email was meant for a British blogger. But instead, Rob heard the story. Frank said that when he was in the Army, over 50 years ago, he was viciously assaulted by a fellow soldier, and that attack left him nearly blind at 17 years old.
Oh, and the alleged attacker was Frank's older brother.
But the crime was "covered up," and while Frank had already sued the British military over this—the case even reached the country's High Court of Justice—only recently had Frank decided to bring criminal charges against his brother.
Meanwhile, Frank had been diagnosed with cancer and felt he was running out of time to right this wrong. So despite having no journalistic experience and some doubts about the details of the story, Rob decides to investigate the case and help Frank in his quest for justice.
Two years and many detours—including a psychiatric evaluation in Berlin—later, Rob's self-funded quest for the holy grail of getting justice for Frank concludes… and Rob, struggling with what it all meant, realizes he gave Frank what he really needed.
That's how, in the end, it wasn't Frank's son or his siblings, but Rob, suburban dad from Virginia, who officiated and was the only speaker at Frank's funeral in 2019.
And the big question remains: who was left more affected by this relationship, Rob or Frank?
"For those searching for compelling podcasts, give Square Peg a listen. It has its own voice, but it also reminds me of the great S-Town podcast: starts as a mystery but pivots to explore the central personality and his relationship with the podcaster. Such a great example of audio narrative AND self-reflexivity. I loved both the various twists AND the context and behind-the-scenes that was offered through the voices of the podcast team." — Matthew McAllister, professor of media studies, Penn State University

"It's rare to find a wholly distinct narrative podcast these days, and this harkens back to the early days of the medium. As someone who found himself in a completely unpredictable situation—and especially as a first-time podcaster—Rob does a wonderful job of bringing his own authenticity to the mic, while also creating genuine empathy around the various characters in this fascinating story." —Josh Fjelstad, podcast professional

"Loved this podcast! I was drawn in by the intrigue of the precipitating event 50 years ago, and I quickly became invested in this story, and how it would change the podcaster's life. I was surprised that it made me think of my own relationships and the concept of blame. 5 enthusiastic stars for this respectful, thoughtful, and riveting podcast!" —Anna Whiston-Donaldson, author and speaker

"Huge congrats to Rob and Ashley on the launch of their podcast Square Peg! It's about an unforgettable character named Frank Carver, whose story Rob tells with curiosity, integrity and—most importantly—empathy." —Eric Johnson, founder of LightningPod
Listen
This is a press release which we link to from our daily newsletter about podcasting and on-demand. This is reprinted verbatim; we may rewrite headlines and descriptions.
This page contains automated links to Apple Podcasts. We may receive a commission for any purchases made.