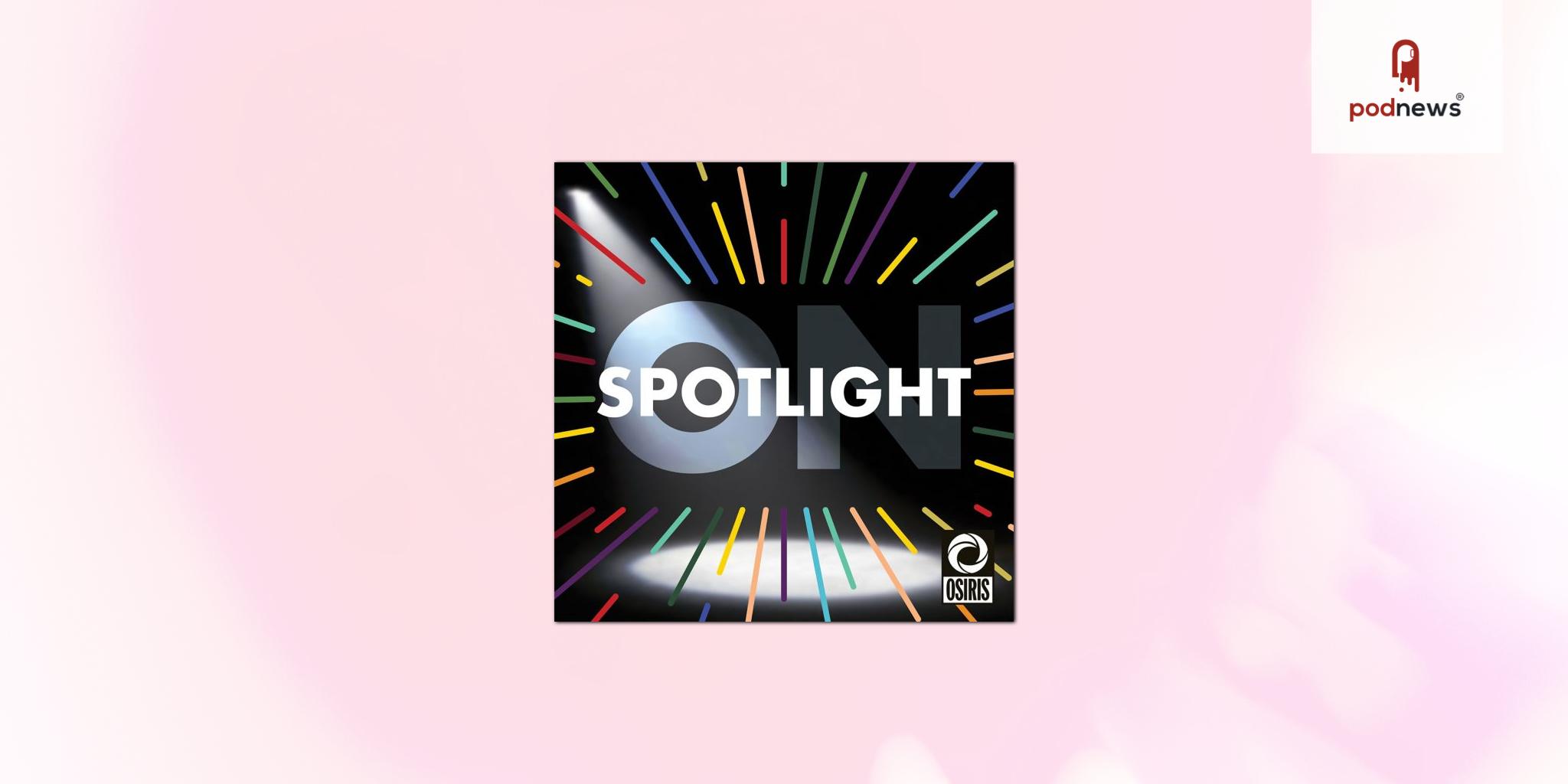 Industry Podcast Spotlight On Joins Osiris Media and Announces 7th Season
Press Release ·
Hosted by Lyte's Chief Commercial Officer Lawrence Peryer and sponsored by Lyte, season 7 includes a special live episode with Shahida Mausi (President & CEO, The Right Productions, Inc., Aretha Franklin Amphitheatre) recorded at the inaugural NIVA conference
Today, industry podcast Spotlight On announces it is joining the leading music storyteller, Osiris Media for the marketing and distribution of the podcast's seventh season. Hosted by industry veteran and Lyte's Chief Commercial Officer Lawrence Peryer, the podcast features candid conversations with key names in music, sports, business, entertainment and the arts, diving into the past, present and future state of entertainment and pop culture.
Spotlight On's seventh season – which launches on Thursday, July 7th – will feature musician Steve Kimock (Zero, KVHW, Hot Tuna), Chris Duffy from the Duffy Archive, Obie Fernandez from RCRDSHP, Marmoset Founder & CEO Ryan Wines, plus a special episode with President & CEO of The Right Productions Inc., Aretha Franklin Amphitheatre, Shahida Mausi, recorded live from NIVA '22, the inaugural National Independent Venue Association (NIVA) conference, in Cleveland on July 11th. Learn more about the special episode and get your tickets here.
The podcast – which was previously called Spot Lyte On… – is sponsored by Lyte, the reservations technology platform that continues to make major waves in event ticketing and ecommerce. With more than 100 episodes over their first six seasons, notable guests include Andrew Loog Oldham (original manager of the Rolling Stones), Danny Scher (longtime Bay Area concert promoter), Gerald Casale of Devo and many more. Spotlight On is produced by Craig Snyder, with post production by Michael Donaldson and theme music by Q-Burns Abstract Message. Executive Producers are Lawrence Peryer, Ant Taylor, Brian Brinkman, RJ Bee, and Matt Dwyer.
"It has been a joy building our passionate listener base of industry tastemakers over the course of the last few years," said Lawrence Peryer, host of Spotlight On. "I look forward to the partnership with Osiris Media to expand our reach and to shine the spotlight on the many varied characters that make up the modern entertainment business for years to come."
"We are so excited to welcome 'Spotlight On' to Osiris Media," Director of Content, Brian Brinkman, said, noting how "we have a deep respect for the connections they've made through the larger entertainment industry, and look forward to helping them grow their audience further. We see this show as pivotal to our own evolution as we expand our wings into the larger music industry. We look forward to hearing LP dive deep with musicians and industry leaders from within our corner of the universe, as well as working together to continue developing a robust live events package."
Host Lawrence Peryer is Lyte's Chief Commercial Officer, where he oversees Lyte's revenue functions as the company continues to revolutionize the e-commerce experience for artists, fans and live events, with the 12-month period ending May 31 its most successful four quarters to date. Peryer has been an innovator and developer of new business models since the earliest days of the commercial internet. Prior to joining Lyte, he served as the Director of Live Events at Amazon, leading the company's re-imagining of what fan-centric concert experiences could be. Before Amazon, he built the Artist Services division within Warner Music Group, leveraging the rights acquired in the company's 360 deals to drive deeper and more meaningful artist-fan relationships. In his role as President of UltraStar Entertainment, which was acquired by Live Nation in 2007, he pioneered direct-to-consumer business models for artists during five of the ten highest-grossing tours of the aughts (including The Rolling Stones, AC/DC, Madonna and the Police).
He's been a founder, advisor and key employee to multiple startups and initiatives and since 2009 has produced all archival releases for Keith Richards of The Rolling Stones. Most recently Peryer produced the Bowie 75 experiential and retail event celebrating the artistry of David Bowie that debuted in New York City and London last fall. He also sits on the advisory board of NIVA, the National Independent Venue Association.
Season 7 of Spotlight On will launch on Thursday, July 7th with Steve Kimock. Episodes will be released weekly on Thursdays at www.spotlightonpodcast.com and across all major platforms.
Listen
This is a press release which we link to from our daily newsletter about podcasting and on-demand. This is reprinted verbatim; we may rewrite headlines and descriptions.
This page contains automated links to Apple Podcasts. We may receive a commission for any purchases made.