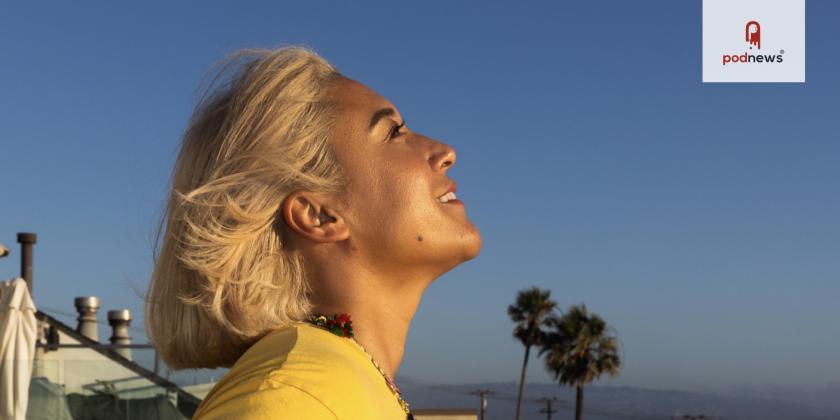 New podcast dedicated to health, wellness and spirituality
Press Release · Leeds, UK · via This is Distorted ·
With 'burnout' on the rise, Spiritual Mixtape is your guide to finding balance in today's fast-paced world through holistic practices that focus on health, wellness and self-care.
Your host, Daisy Mack, is a true expert in the field. A breathwork and stress management expert, a sound healing coach and yoga teacher, Daisy will empower you to embrace a holistic approach to well-being.
At the height of Daisy's corporate career she was Vice President of an entertainment company in Los Angeles. She had the salary and status many dream of, but was anxious, overweight, unable to sleep and utterly burnt out bouncing from one crisis to the next. When Daisy's dad's cancer got worse, she found she couldn't cope anymore and this triggered a life and purpose overhaul. Daisy is now committed to sharing with others the holistic practices that helped her.
Daisy explained, "The tools you have to change your life are within you. You use them every single second of every day, but without proper focus, without understanding, harnessing them is not easy."
Episodes are a harmonious mix of expert guidance and insightful conversations. Expect a wellness journey that seamlessly blends ancient techniques with cutting-edge methods backed by the latest science and research.
Explore transformative practices that promote healing and dive into guided techniques, breathwork, yoga sessions, meditation practices, and the soothing world of sound healing.
Search Spiritual Mixtape to embark on this transformative journey and discover the path to holistic well-being and self-discovery.
Listen
This is a press release which we link to from Podnews, our daily newsletter about podcasting and on-demand. We may make small edits for editorial reasons.
This page contains automated links to Apple Podcasts. We may receive a commission for any purchases made.