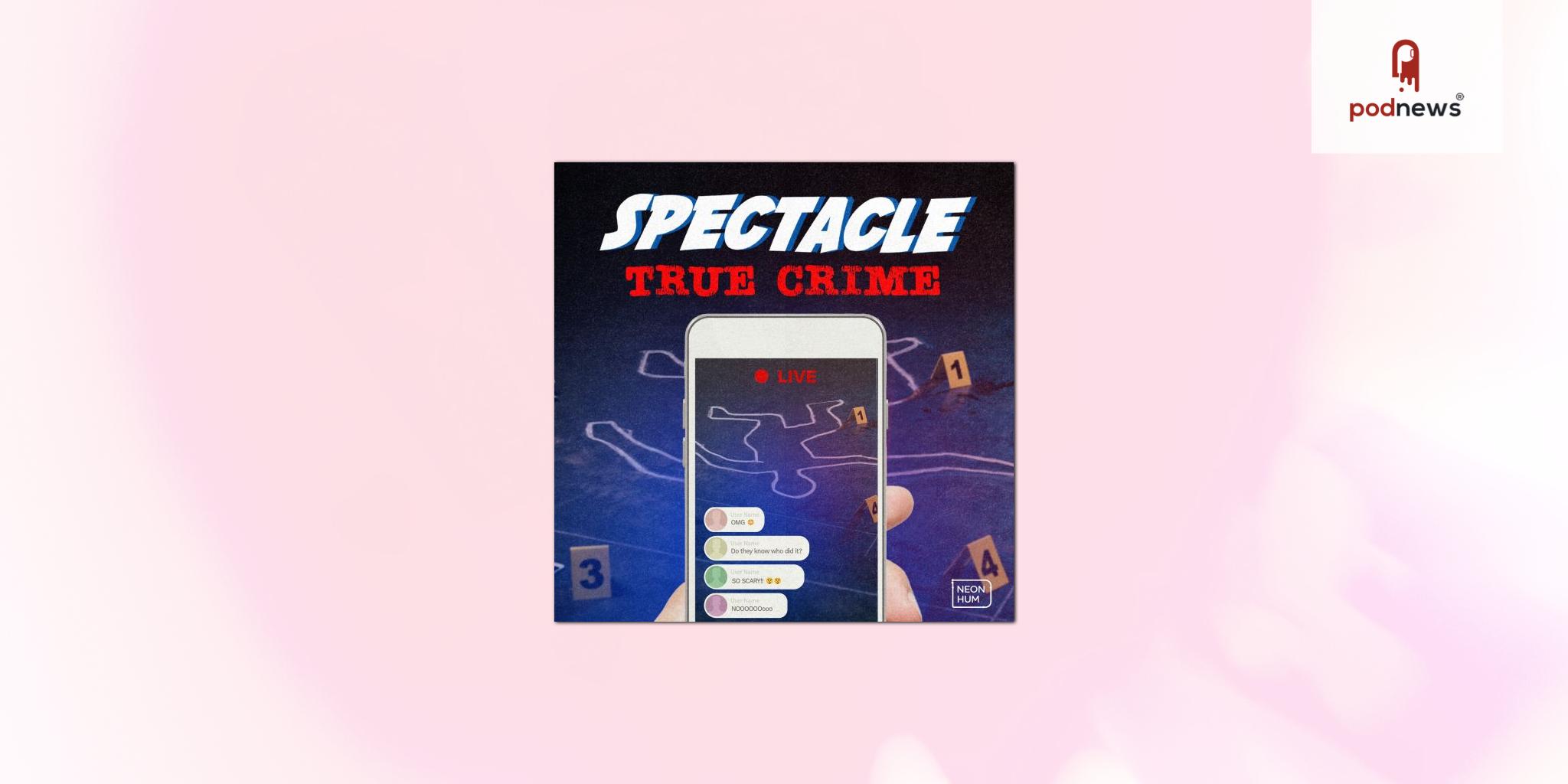 New season of acclaimed podcast series from Neon Hum, Spectacle: True Crime, premieres today
Press Release · New York, NY, USA ·
New York and Los Angeles – June 23, 2022– Neon Hum, in partnership with Sony Music Entertainment's (SME) Global Podcast Division, today announced the third season of its critically acclaimed podcast, Spectacle, with the premiere of Spectacle: True Crime, an examination of the true crime genre and our society's incredible fascination with murder, serial killers and more. Hosted by pop culture journalist Mariah Smith, the 12-part series explores our cultural obsession with true crime, from Ted Bundy and the Menendez Brothers to falling asleep to Dateline and "prestige true crime."
The new season of Spectacle delves into the history of true crime, why we love it and what that fascination says about us. From the cases that shook us to our core, to the passionate audiences its developed, Spectacle: True Crime analyzes the deep cultural impact and stereotypes true crime has reinforced in our culture; the genre has simultaneously stoked our most primal fears, reaffirmed our safety, and transformed us into armchair prosecutors.
In the first episode, Spectacle puts two true crime icons side by side: In Cold Blood and Serial. Both changed the true crime game, elevating it beyond tabloids and cable TV and exposing it to all new "highbrow" audiences. The episodes also dissects the successful true crime trope of getting close to the killer.
"True crime has become one of the most popular entertainment genres around the world," said host Mariah Smith. "I'm excited to explore how and why true crime has taken hold of the cultural imagination and have fascinating conversations about the rise of social media sleuths, the celebritization of serial killers, 'missing white woman syndrome,' and more."
Spectacle: True Crime is produced by Joanna Clay and Jonathan Hirsch is Executive Producer. Catherine Saint Louis is the Executive Editor.
Subscribe on Apple Podcasts for access to ad-free episodes and exclusive interviews in weekly bonus episodes throughout the season.
Listen
This is a press release which we link to from our daily newsletter about podcasting and on-demand. This is reprinted verbatim; we may rewrite headlines and descriptions.
This page contains automated links to Apple Podcasts. We may receive a commission for any purchases made.