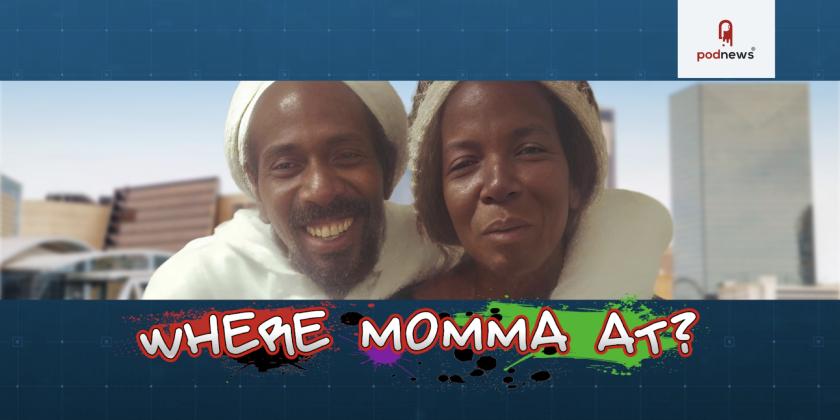 New Podcast Shares Inspirational Real-Life Stories of People who have Survived and Thrived
Press Release · Los Angeles, CA, USA · via Pow PR ·
New podcast strand, Soulbare Sessions - Where Momma At? takes a deep dive into one person's extraordinary life story, offering a platform for them to talk freely and without judgement about their unique experiences of overcoming challenging starts in life, including addiction, sexual abuse and being on the wrong side of the law. The person in each series will be speaking out and baring their soul, often for the very first time, to offer hope to others who are going through difficult situations themselves.
In Season One - Where Momma At? - we meet Terrance Holloway, originally from the South-Central Los Angeles district of Crenshaw, who survived a childhood dominated by drugs, sexual abuse, homelessness and deprivation, before thriving in the emerging world of West Coast rap under the stage name of Romeo Holloway, running his own barbershop and making underground films.
Terrance spent his childhood on the run from after his mother reported the drug dealing activities of his father's crew to the police. After moving from city to city as a child and suffering multiple episodes of sexual abuse by women, he was thrown out of home at the age of 13 and left to fend for himself. He worked his way back to Los Angeles and reconnected with his father – who had recently been released from prison and was determined to show his son the ways of the street.
At the age of 16, Terrance immersed himself in hip hop culture. He carved out a career in a barber shop, cutting hair for some of LA's top rappers in the front while running a party room, complete with stripper pole, at the back. As his clients grew into some of the biggest artists of the decade, he grabbed the chance to get involved and ended up working with the likes of Tupac, Xzibit and Ice Cube and having a musical career of his own.
Several years later, and now in his thirties, Terrance reconnected with his estranged mother and discovered she'd been made homeless after Hurricane Katrina and had developed mental health and alcohol issues. After a brief reconciliation when she came to stay with him in Los Angeles, she disappeared and began living on the streets of Los Angeles. Terrance made himself homeless in order to find her and, in the process, got to know a community of people who taught him more than he'd ever been searching for.
Ahead of the movie being made about his life, this eight-episode series features an exclusive, in-depth conversation with Terrance as he candidly tells his story – one which serves as a moving reminder of the strength of the human spirit.
Speaking about why he hasn't shared his story before, Terrance says: "I didn't want the bad times to define who I was."
Terrance is interviewed for the series by journalist and producer, Angela Smith, of Glistening Productions, who added: "The twists and turns of Terrance's life are beyond any Hollywood writer's imagination and throughout the series we explore some dark subjects – mental illness, sexual abuse, alcoholism, homelessness and kidnapping – but Terrance has a great sense of humour so the series also has some fun and really light moments in it too. Fundamentally this is a story of triumph over adversity and serves as an inspiration for anyone who listens."
Listen
This is a press release which we link to from Podnews, our daily newsletter about podcasting and on-demand. We may make small edits for editorial reasons.
This page contains automated links to Apple Podcasts. We may receive a commission for any purchases made.