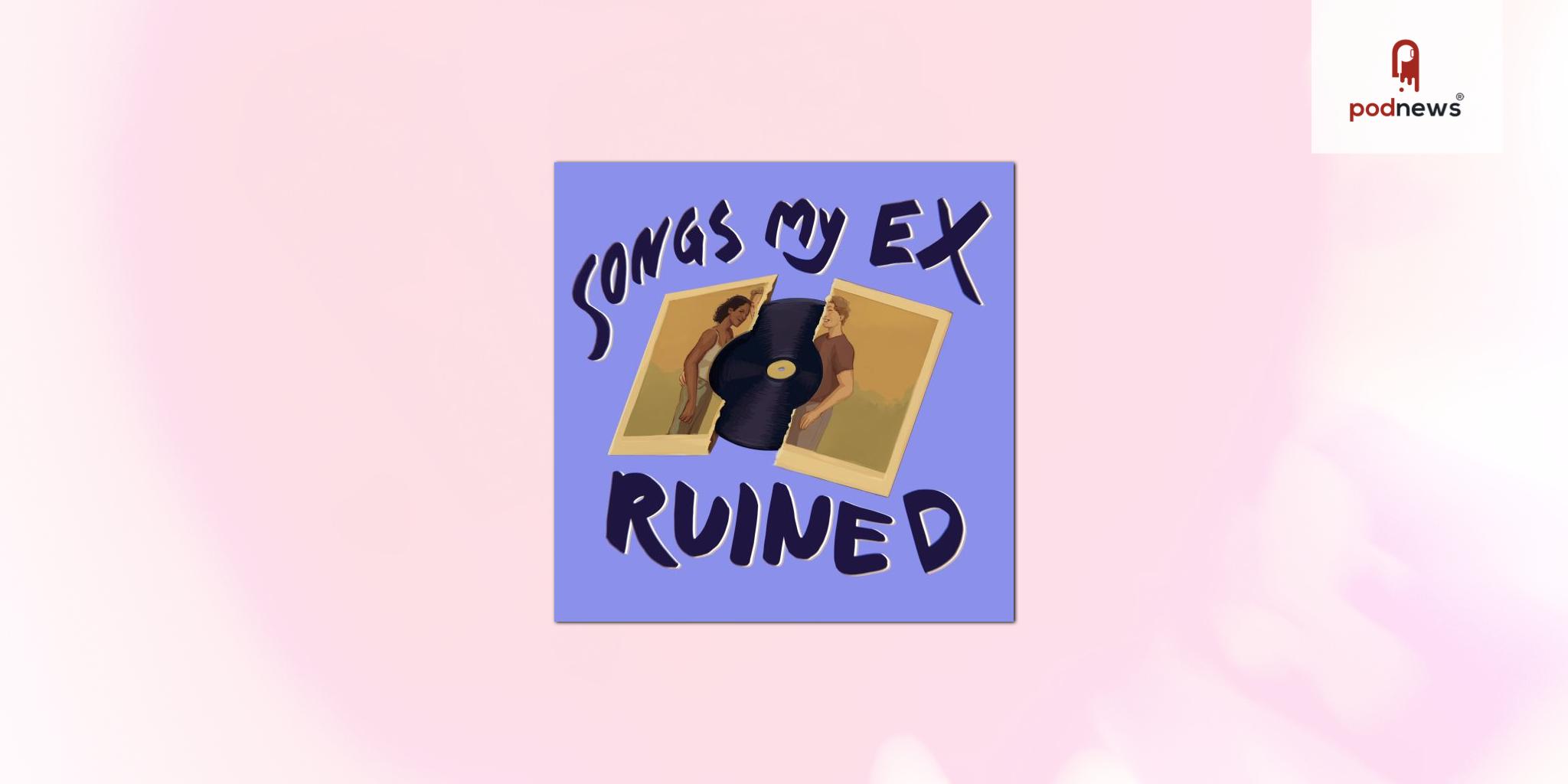 This Valentine's Day commiserate with Songs My Ex Ruined, a podcast from Nevermind Media
Press Release · via Charm School Media ·
Just in time for Valentine's Day, a podcast has come along to share the crappiest love stories of all time. Songs My Ex Ruined is a podcast about songs people can never listen to again, because their terrible exes destroyed them forever. Whether you got dumped, broke up, had a soundtrack to a sweet memory or a bitter argument, or were merely given an exceptionally bad playlist that featured the tune, everyone has that song that it crushes their soul to hear.
Coming up in February, hear episodes featuring author Delia Cai, HeidiWorld podcaster Molly Lambert, comedian Gabe Mollica, and You're the Worst actor Kether Donahue with a wild story about a Myrtle Beach hot tub makeout session.
Each week, music journalists and podcast producers Courtney E. Smith and Melissa Locker sit down with a guest for hilarious, vulnerable, honest, and frank conversations about those songs. In episodes that run about 30 minutes, guests and hosts discuss the songs that take you by surprise when they come on at the grocery store or transport you from the locker room and back to a relationship gone sour—the songs that you just can't hear without thinking of that one person.
Hosted and produced entirely by women, the show quietly launched in winter 2023. Episodes available now feature Avery Trufelman (Articles of Interest) on Grizzly Bear, Gianmarco Soresi (comedian) on the Spice Girls, Amanda Montell (Sounds Like a Cult) on Litany, Estella Adeyeri (musician in Big Joanie) on Mitski, and more. Born from conversations between the hosts about terrible songs put on mixtapes (yes, seriously), soundtracks that played during embarrassing makeout sessions, and the downright rude ways people have dumped them with a song, this show reveals all the ways a song can be ruined.
About Melissa Locker, Co-Host and Executive Producer
Melissa Locker covers music and culture with stories in TIME, The Guardian, Pitchfork, Rolling Stone, The Believer, Vanity Fair, Vogue, Elle, Stereogum, and other publications. In addition to putting words on the page, she was an on-air culture reporter for the national public radio show The Takeaway on WNYC.
About Courtney E. Smith, Co-Host and Executive Producer
Courtney E. Smith is an editor at Eater and the host of Songs in the Key of Death. Previously at Refinery29, she made waves speaking out against gender inequity at the Grammys, the Rock & Roll Hall of Fame, and in country music. She's written for Pitchfork, Consequence of Sound, UPROXX, Esquire, and more. She started her career at MTV, working in music programming.
Listen
This is a press release from Charm School Media which we link to from Podnews, our daily newsletter about podcasting and on-demand. This is reprinted verbatim; we may rewrite headlines and descriptions.
This page contains automated links to Apple Podcasts. We may receive a commission for any purchases made.