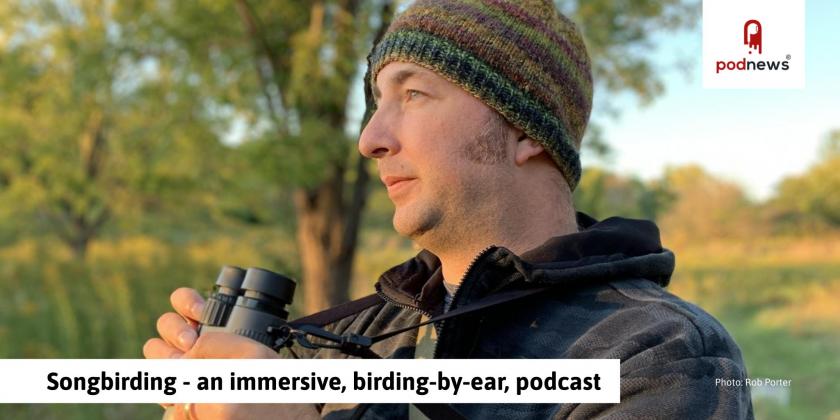 Season 5 of Birding-by-ear Podcast "Songbirding" Premieres May 2, 2022
Press Release · Hamilton, OH, USA ·
A fifth season of "Songbirding" (https://songbirding.com/), a nature documentary series focused on songbirds, is coming in May. This new season is an acoustic exploration of a rarely explored corner of the Bruce Peninsula National Park, in Ontario, Canada.
"Songbirding" is aimed at an audience of both birders and general nature enthusiasts alike, but also attracts a substantial audience that just likes to listen and relax.
The first four seasons of Songbirding have been praised for their authenticity, atmosphere, and practical educational content about birds and the songs they sing. Season four, "On Territory" featured the breeding territories of various bird species of the Great Lakes region.
Since its launch in October 2019, the podcast has had over 275,000 downloads and dozens of solely 5-star reviews on Apple Podcasts and on Podchaser.com.
The first episode will be released on Monday, May 2, 2022 and new episodes will be released on Mondays, bi-weekly.
About the Host
Rob Porter is a naturalist and software engineer in Hamilton, Ontario. He is Director-at-Large with the Hamilton Naturalists' Club and before pandemic times led birding hikes throughout the year. He has also been recording birdsong for many years, both in-person as a recordist and with automated recording units.
Listen
This is a press release which we link to from our daily newsletter about podcasting and on-demand. This is reprinted verbatim; we may rewrite headlines and descriptions.
This page contains automated links to Apple Podcasts. We may receive a commission for any purchases made.