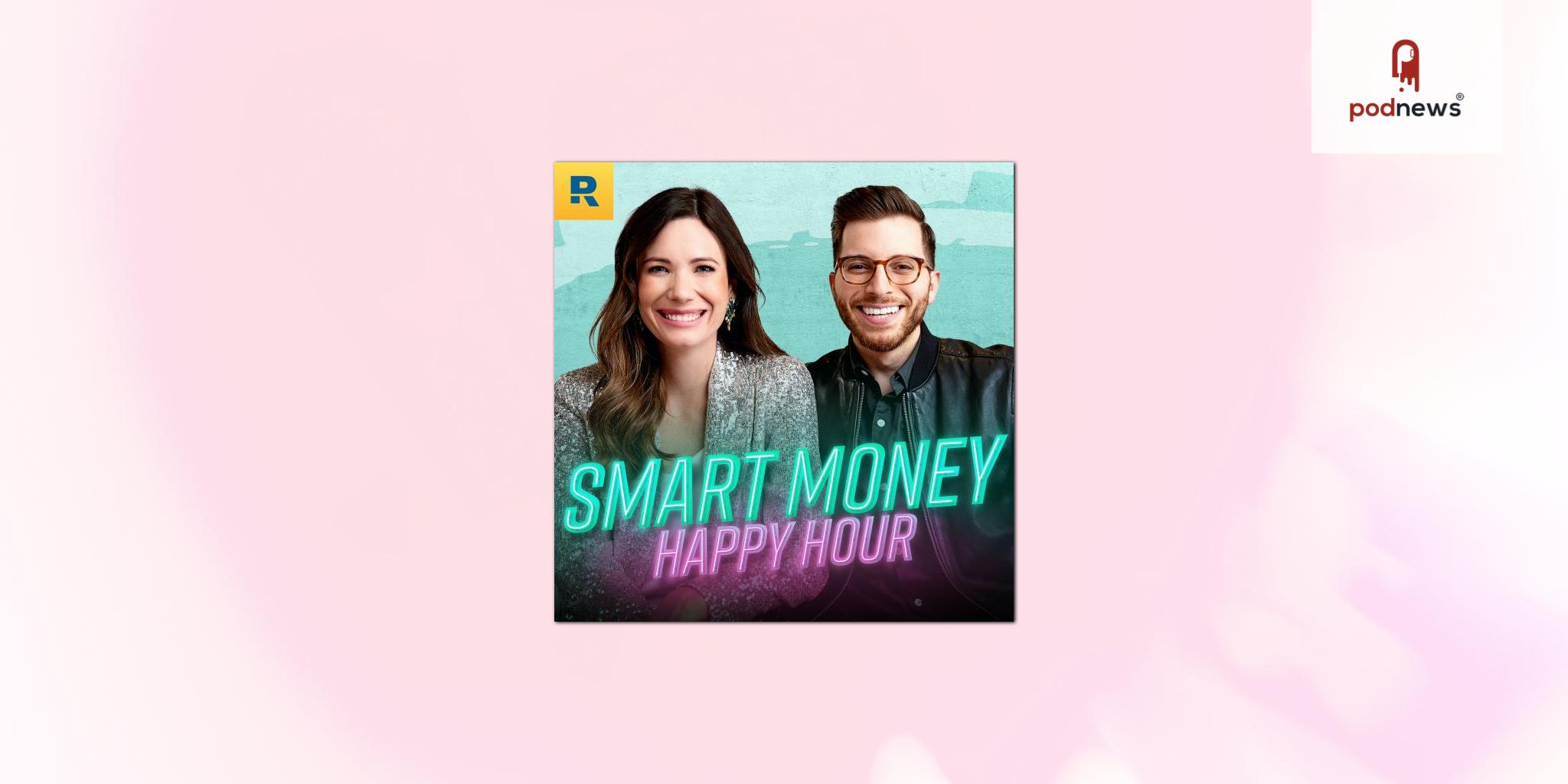 Ramsey's Smart Money Happy Hour debuts at #1
Press Release · Nashville, TN, USA ·
The newest podcast in the Ramsey lineup, Smart Money Happy Hour debuted last week at #1 in Apple Business, #1 in Spotify Business and #19 in all Apple podcasts. Smart Money Happy Hour is a mix of solid advice and snark from two friends who also happen to be money experts.
The show joins a roster of top podcasts including _The Ramsey Show, The Dr. John Delony Show, The Rachel Cruze Show, The _Ken Coleman Show, The Fine Print, _Borrowed Future and The EntreLeadership Podcast.
"People will talk about almost anything these days, except money," said co-host Rachel Cruze. These conversations shouldn't be awkward or boring, but rather give listeners a sense of relief that they aren't alone in their money journey— whatever circumstance or stage of life they're in."
"The show is a good balance of real-life humor mixed in with money advice listeners can relate to," added Kamel. "We're willing to go there, have those conversations, and be that friend for you."
Smart Money Happy Hour topics include:
Is Convenience Culture Worth Being Broke?
HGTV: The Network That Brainwashed Us
How to Leave a Royal Legacy for Your Family
Can the Middle Class Still Afford to Go to Disney?
New episodes are available every Thursday. Ramsey Network podcasts help people handle their money, navigate relationships, take the next steps in their careers, become better leaders, and grow their businesses.
Listen
This is a press release which we link to from Podnews, our daily newsletter about podcasting and on-demand. This is reprinted verbatim; we may rewrite headlines and descriptions.
This page contains automated links to Apple Podcasts. We may receive a commission for any purchases made.