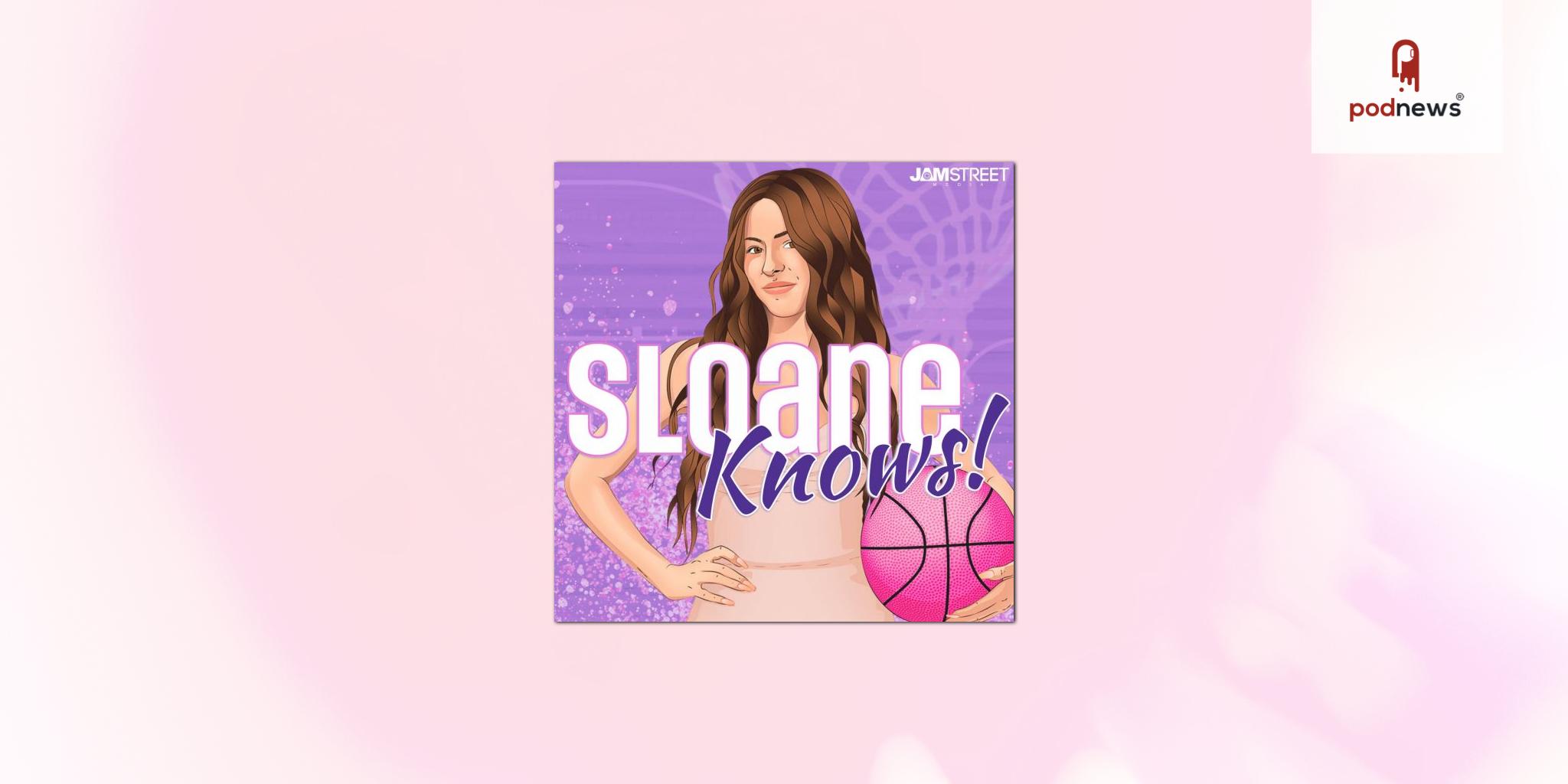 Jam Street Media Launches "Sloane Knows," A New NBA Show With A Gen Z Twist
Press Release · Los Angeles, CA, USA ·
What did you know at 15? Sloane Weinstein remembers because, well, she's still living it. The teenage NBA fan knows the game inside and out and is now interviewing some of the biggest names from the famous franchise's past and present to jog their memories. On the new podcast Sloane Knows, the impressive teen is not afraid to ask some hardball questions. From playful games and interrogation about their teen years past to some modern-day insights about their current game-- Sloane is positioned for a slam dunk.
Produced by Matty Staudt and Jam Street Media with social production by Content Capitol, Sloane Knows is a biweekly show for all sports lovers. The podcast, its companion YouTube Channel, TikTok and Instagram content focus on building an NBA community around the show that has the rare opportunity to resonate strongly with Gen Z and older generations of NBA fans.
"We want fans not only to see podcast clips from each episode but also get exclusive content like TikTok trends and behind-the-scenes moments with Sloane and the guests," said Karin Kildow, Social Strategist and owner of Content Capital Group. "It's clear that Sloane has so much on-air talent and an unbelievable amount of knowledge about the NBA," she continued. "Sloane adds a fresh, young perspective to NBA interviews that spotlights the player's personalities in a new way."
"I have been working with talent for a long time and Sloane is by far one of the most naturally talented people I have gotten to work with," said Executive Producer Matty Staudt. "She's got a way of making the guests and everyone in the room feel good… and she knows her stuff!"
The inaugural series opens with Blake Griffin, including future shows featuring Dwight Howard and NBA legends like Richard Jefferson and Baron Davis. This family-friendly sports show is for all ages, from true to the casual listener– and especially those who are simply in their formative years, just figuring it out!
Are you more sports-smart than a 15-year-old? Tune in to find out what Sloane Knows, available on all podcast platforms, YouTube, and you can follow Sloane Knows on TikTok and Instagram.
Listen
This is a press release which we link to from Podnews, our daily newsletter about podcasting and on-demand. This is reprinted verbatim; we may rewrite headlines and descriptions.
This page contains automated links to Apple Podcasts. We may receive a commission for any purchases made.