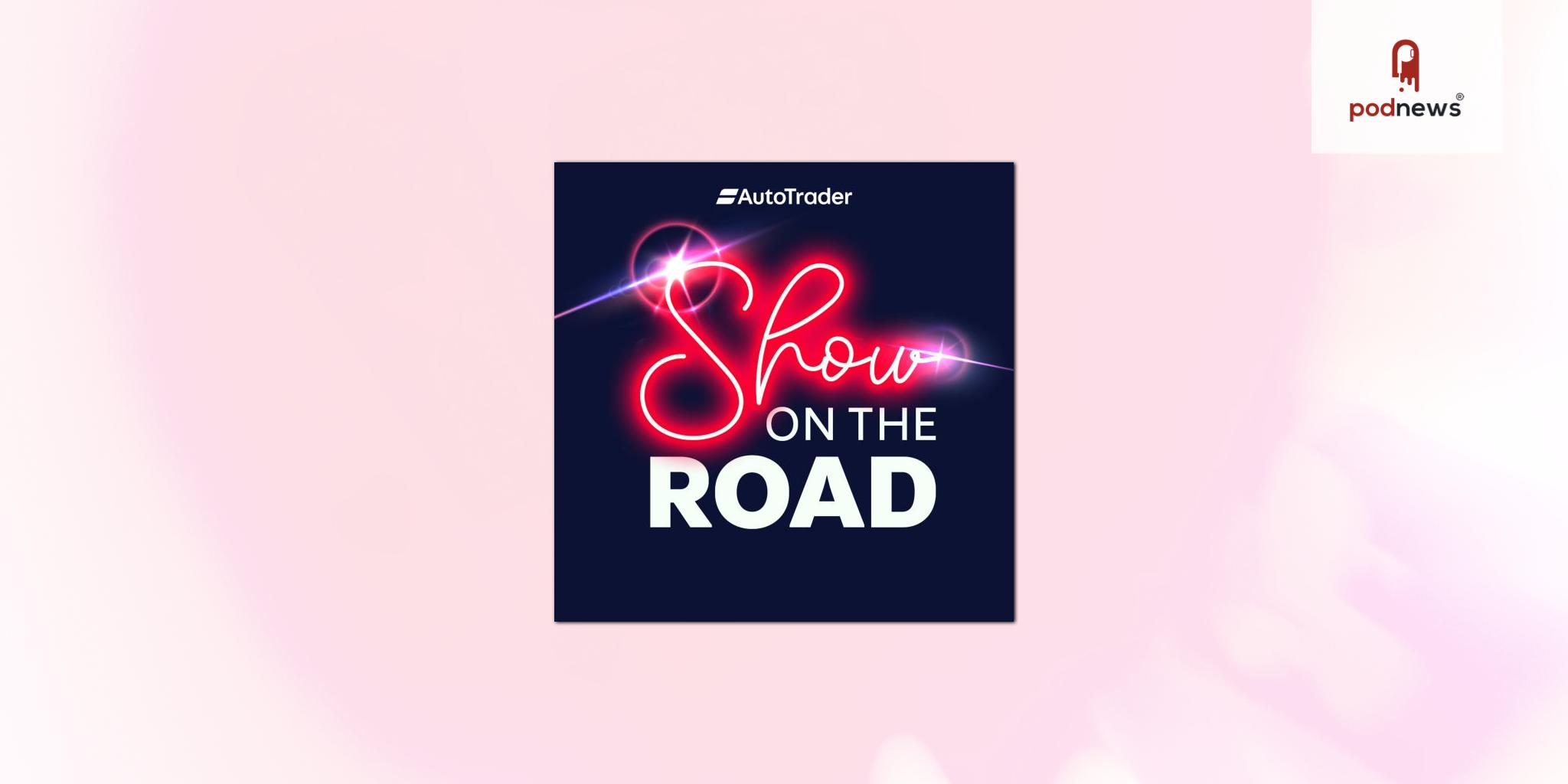 New podcast chat series drives well-known faces around the places that shaped them
Press Release · via Pow PR ·
Show on the Road, brought to you by Auto Trader, the UK's largest online marketplace for new and used cars, is the new 8-part podcast that takes celebrities out of the studio for a personalised road trip around the places that shaped them.
Presenter and seasoned podcaster Alex Legouix is in the driver's seat and her trips combine nostalgic sights with reflections on each guest's career. From their old school to their favourite chip shop, the chat takes listeners down avenues that no other studio-based show gets to explore.
Guests in the podcast series include Gogglebox's Scarlett Moffatt, Lioness Jill Scott, comedian Iain Sterling, trainspotter Francis Bourgeois, Radio 1 presenter Clara Amfo, 'Married at First Sight' star Paul Carrick Brunson, Instagram's Potato Queen' Poppy O'Toole and ex 'Strictly Come Dancing' pro Gorka Marquez.
Speaking on the series Alex says: "I've loved meeting such a brilliant range of guests and visiting lots of places around the UK to hear how they have shaped each person's story. Taking the show on the road has provided a great opportunity to have some fun and revealing conversations. I can't wait for you to listen!"
Lioness Jill Scott takes us around Manchester to visit the training grounds where her football career really took off.
Jill says: "I've done a few podcasts recently, but like this has brought out different stories because as we're driving around, it does really jog your memory. Manchester will always be a very special place to me because there's so many memories here."
Scarlett Moffatt goes back to the family home in County Durham where she filmed Gogglebox.
During the interview Scarlett said: "Look at the car we're in, I feel 17 again! I thought I was gonna cry when I first got in, this feels amazing! But it's been lovely showing you around, it's been really fun."
Francis Bourgeois shows us the places in Nottingham where he first felt he could truly express his passion for trains.
Radio 1 DJ Clara Amfo explores the South London venues that sparked her love of music.
Clara says "It's been lovely and I wanna thank you for your very insightful and wonderful questions."
Auto Trader has matched each famous guest with a specially chosen car that is also part of their story and who they are today. From Jill Scott's dream car to a blast from the past for Scarlett Moffatt.
Show on the Road is created by Auto Trader and produced by Fresh Air.
Listen
This is a press release which we link to from Podnews, our daily newsletter about podcasting and on-demand. We may make small edits for editorial reasons.
This page contains automated links to Apple Podcasts. We may receive a commission for any purchases made.