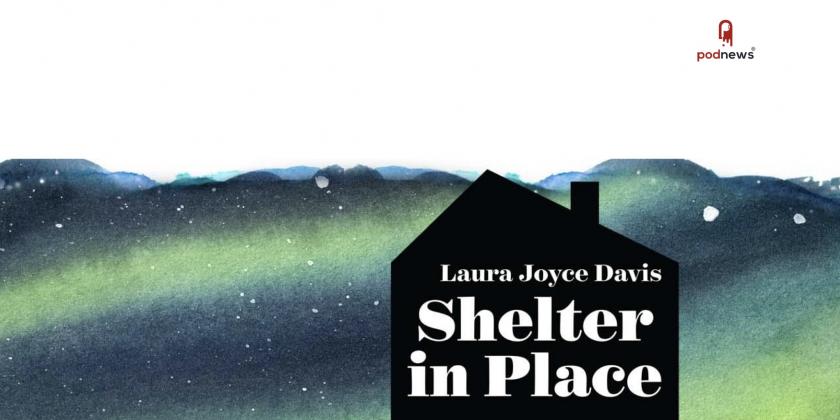 Award-winning Shelter in Place celebrates two-year anniversary and training programs
Press Release ·
Shelter in Place: escape into life, a narrative nonfiction podcast launched on March 17, 2020, celebrates two years of award-winning work, nearly 200 scripted episodes, and the launch of two podcast training programs.
"If I had known what I was getting into, I never would have had the courage to begin," says host and executive producer Laura Joyce Davis, who began the podcast as "a daily letter to listeners" that she thought would last a few weeks. But when pandemic layoffs left her husband unemployed, Davis went all in with the podcast to support her family as they reimagined life, one episode at a time.
"We saw pretty quickly that Shelter in Place was bigger than the pandemic," Davis says. "Covid surfaced the systemic fractures that had always been there, and we realized we didn't actually want to go back to the old way. The podcast became a way to imagine a better way of living. It's been an exercise in hope against all odds."
Today Shelter in Place is a top 1% global podcast with a signature blend of award-winning scriptwriting, artful sound design, and inspiring interviews. Guests have included Pulitzer Prize-winning author Anthony Doerr, educator Susan Wise Bauer, Navajo Nation presidential candidate Mark Charles, National Poetry Series winner Teresa K. Miller, and public historian Jemar Tisby. Episodes also feature perspectives we don't often hear from, like 99-year-old Marie Farr, amputee athlete Posie Mansfield, death positivity leader Sarah Chavez, and Venezuelan dance instructors Andreina Febres and Adriana Oyarzun, who founded Making Waves Studios the same week Shelter in Place began.
Davis was recently named one of Podcast Magazine's "Top 22 Podcast Influencers for 2022," but hopes that her true influence is raising up the next generation of podcasters. She and her husband Nate founded a nonprofit podcast training intensive for female and non-binary audio storytellers, called Kasama Collective, which is currently a finalist for the Social Impact Awards. In February the Davises launched a second training program, Kasama Labs, to provide the teaching they offer to Kasama Collective trainees—but in a flexible, self-paced format that gets people off their screens. Interested students can join the waitlist for the next class.
Listen
This is a press release which we link to from our daily newsletter about podcasting and on-demand. This is reprinted verbatim; we may rewrite headlines and descriptions.
This page contains automated links to Apple Podcasts. We may receive a commission for any purchases made.