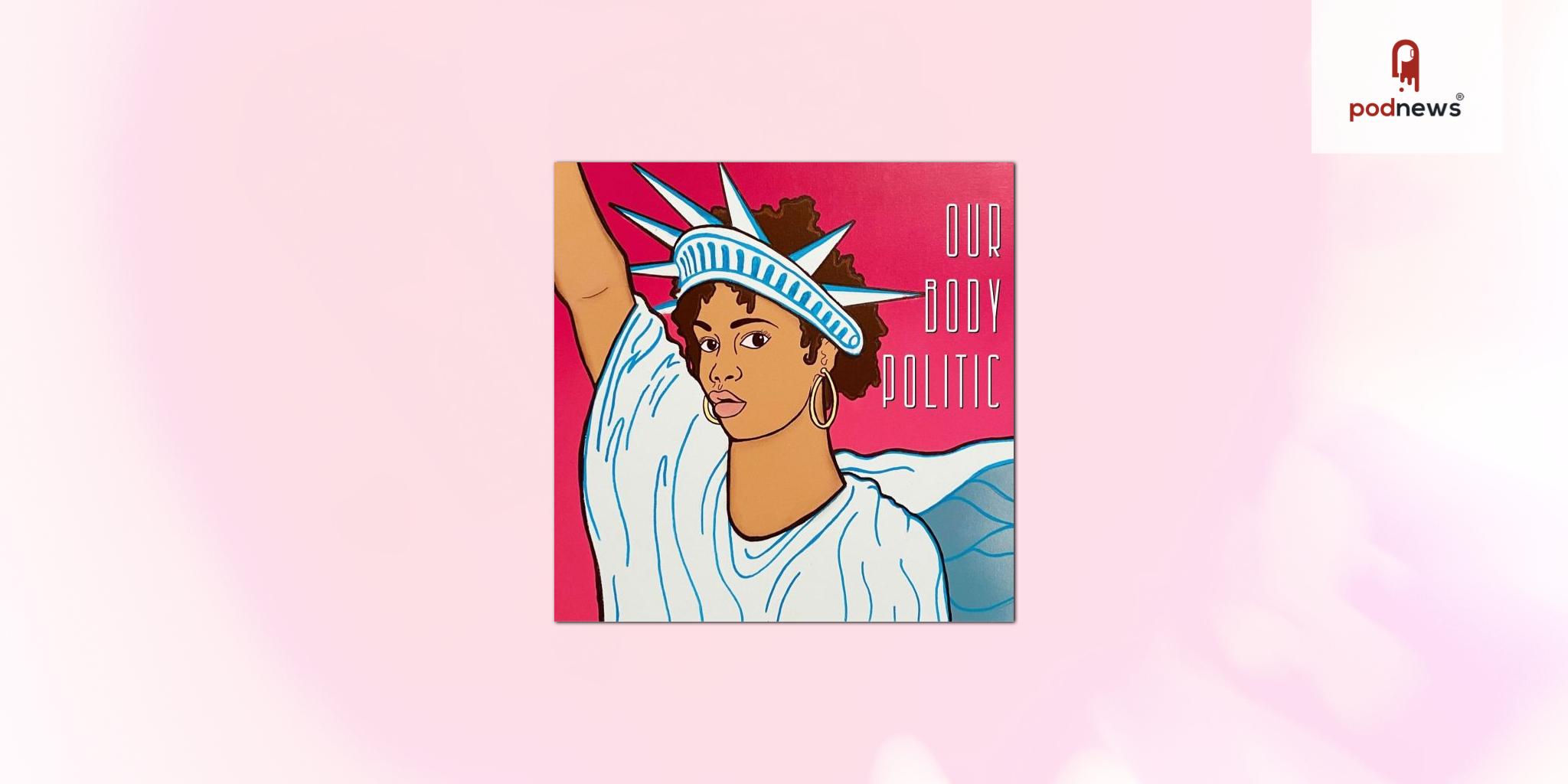 Our Body Politic names powerhouse producer Shanta Covington as co-executive producer
Press Release · Washington, DC, USA ·
Our Body Politic, a weekly radio show and podcast created by journalist Farai Chideya, announced today that Telly Award, NAACP, Gracie, GLAAD, NABJ, and Walter Cronkite Award-winning content creator and storyteller, Shanta Covington, has joined the team as Co-Executive Producer. Working in collaboration with Co-Executive Producer Nina Spensley, Covington will be overseeing the development of political programing at Our Body Politic and brings a wealth of political expertise and experience to the role, having worked in the media and audio industry for 25 years.
Prior to joining Our Body Politic, Covington was the Senior Producer of The Takeaway at WNYC, and has produced for several news outlets, including CNN, MSNBC, NPR, and PBS. On the television production side, she has a slate of credits across various television and digital productions including Tru TV's Star Jones, PAX TV's Treasures In Your Home, System Check's 2020 Election Night Special and Indie Film Rev-o-lu-shun. Covington also owns and operates a photography and video company.
"Shanta is a triple-plus win for our team, with years of experience in television, radio and photography," said Farai Chideya, creator and host of Our Body Politic. "We are thrilled to have Shanta helm Our Body Politic's political coverage at a time when we are expanding into original documentary work and preparing for the 2024 election cycle. With the recent addition of multiple guest hosts including Washington Post's Karen Attiah to our roster, we are all fired up and ready to go."
"I'm honored to be joining the Our Body Politic family, "said Shanta Covington, Co-Executive Producer of Our Body Politic. "With the highly polarized and potentially dangerous 2024 election cycle approaching, coupled with the current reckoning in the media industry with layoffs, show cancellations, and divestment in diverse voices, the future of journalism and our democracy are at stake. I'm excited to be a part of one of the few successful Black woman-created and led newsrooms. Our Body Politic is driving the media industry forward by ensuring women of color and their voices, issues, and priorities are front-and-center during this inflection point in history."
Covington will be based in New York and starts her role in June 2023.
Listen
This is a press release which we link to from Podnews, our daily newsletter about podcasting and on-demand. We may make small edits for editorial reasons.
This page contains automated links to Apple Podcasts. We may receive a commission for any purchases made.