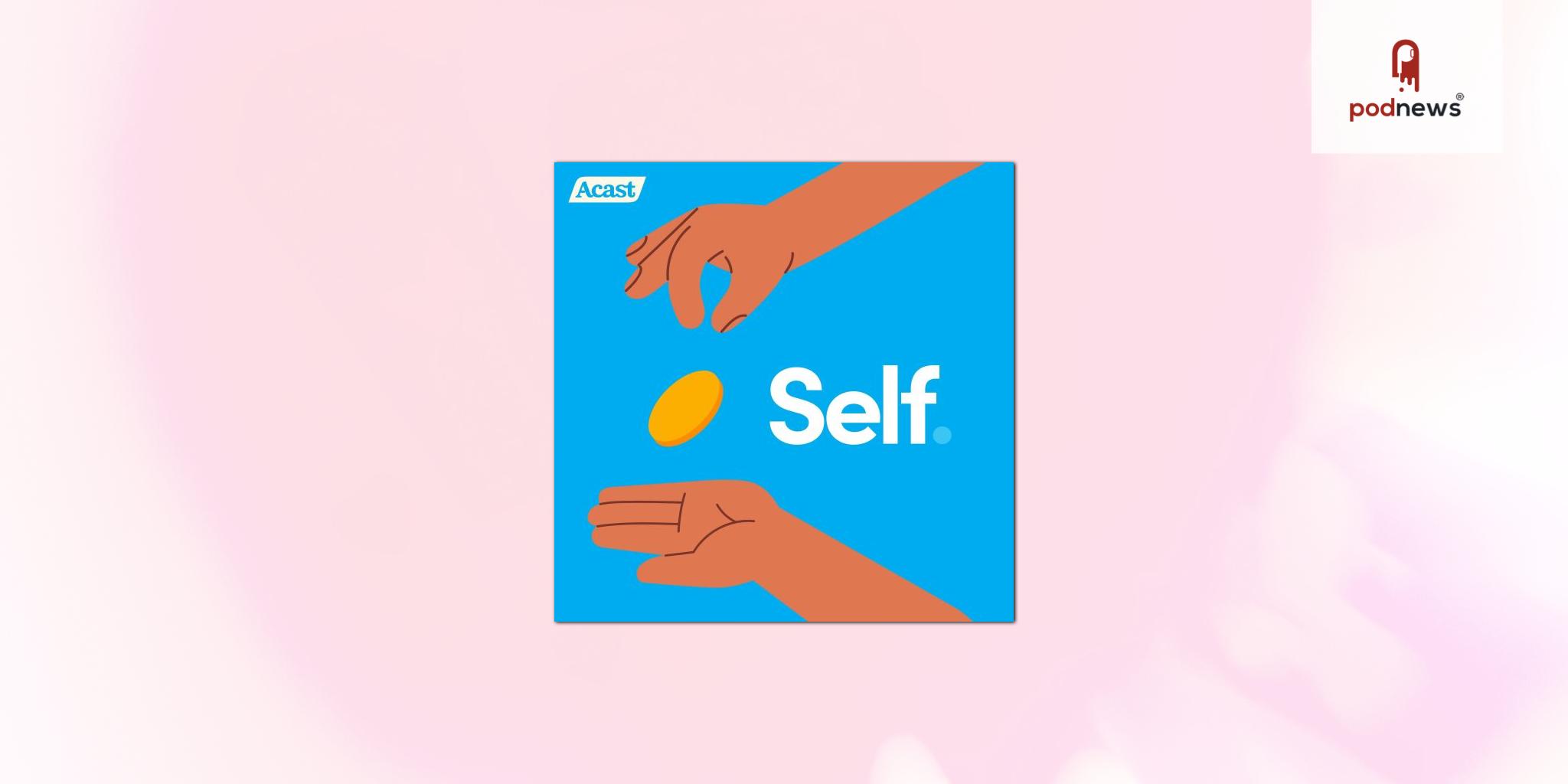 Acast and Self Financial partner to launch six-part branded podcast series
Press Release · San Antonio, TX, USA · via Acast ·
Acast, the world's largest independent podcast company, has announced the launch of Self. a new six-part branded podcast series by Self Financial (Self), a leading financial technology company that makes building credit and savings more accessible. Through the power of podcast storytelling the new series highlights how money punctuates our life stories and normalizes the feelings of uncertainty, learning moments and hopeful change that everyone experiences in their financial journey.
In each episode, Money Mindset Coach Jacent Wamala will highlight real stories from diverse voices about challenging their own relationships with money to build a better future for themselves, their loved ones and their communities.
These important conversations between Wamala and guests, including podcasters from the Acast Creator Network Naomi Ekperigin and Andy Beckerman of Couples Therapy, Ashley Frangie and Lety Sahágún of Se Reglan Dudas, Imara Jones of TransLash, Mack Wilds and Mouse Jones of Guys Next Door, as well as Self customer Tara Jacobs and Katrina Palanca, Vice President of Global Partnerships for Spurs Sports & Entertainment, unpack memories and recollections about how real people have found – or are finding – their financial footing. Whether it's balancing different approaches to finances with a partner or working to improve credit and mental health on the other side of a messy break up, money is challenging. It's personal, and at times, can feel isolating.
"We've partnered with Acast to lean into both the individual and shared experiences we all have with our financial relationships. Through these stories, we've found that while everyone's journey is unique, so many of us share the desire for ourselves and our families to have it better than we did," said Brett Billick, Chief Marketing Officer at Self.
As macroeconomic challenges resulting from the Covid-19 pandemic and global recession loom, financial wellness and stability remain top of mind for many Americans. According to a survey conducted by TIAA of Americans ages 18 and up, just 22% of respondents gave themselves the highest score when it came to feeling comfortable with their current financial situations. Meanwhile, 21% of respondents gave themselves the lowest score possible when asked the same question. As founded by the PWC, financial stressors are directly linked to physical, emotional, mental, and social well-being. In fact, respondents to the survey reported that money worries caused severe or major impact on mental health (34%), sleep (33%), self-esteem (30%), physical health (23%), and relationships at home (21%).
"Everyone has unique experiences with money that will likely change through the course of their lives. The thing that we all have in common is that we have a story to tell about how we arrived at the relationship we currently have with our finances," said Shantae Howell, Director of Acast Creative, The Americas. "The Self. podcast captures that common thread we all share and connects with audiences on a truly personal level."
The first episode of Self. with Ekperigin and Beckerman is now live and the rest of the series will be released weekly on Wednesdays on Acast and everywhere that podcasts are found.
Acast is a global leader in podcast advertising that works with more than 2,400 advertisers each year. Some of the biggest brands partnering with Acast include Amazon, State Farm, Macy's, Ikea, Klarna, Ulta Beauty, and more.
Listen
This is a press release from Acast which we link to from Podnews, our daily newsletter about podcasting and on-demand. This is reprinted verbatim; we may rewrite headlines and descriptions.
This page contains automated links to Apple Podcasts. We may receive a commission for any purchases made.