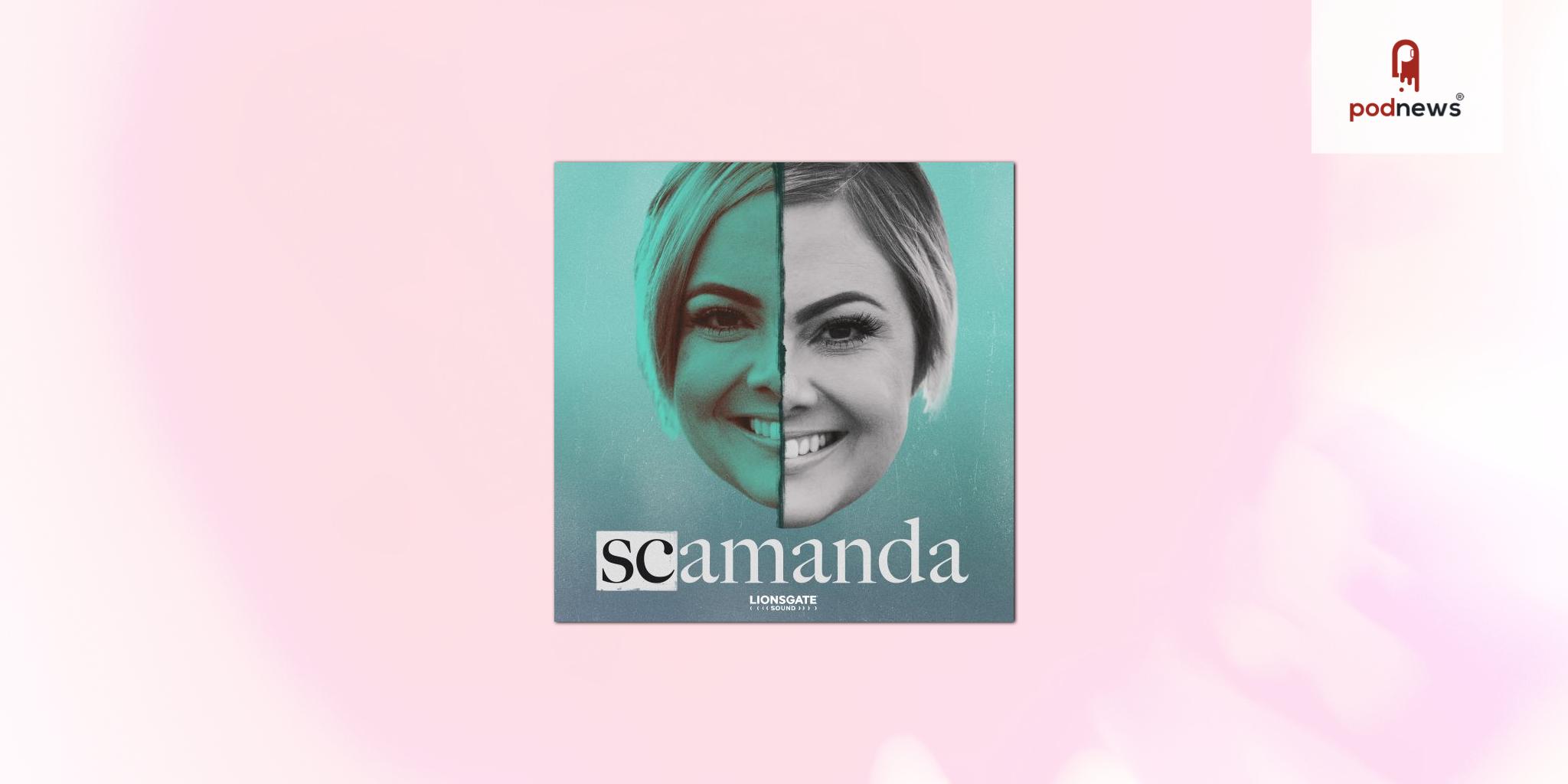 Lionsgate Sound's newest podcast Scamanda delves into early influencer who blogged her fake cancer story
Press Release · Los Angeles, CA, USA · · Updated
Lionsgate Sound, the award-winning audio division of global content leader Lionsgate, has announced its next tentpole podcast production, Scamanda. Premiering May 15 across all podcast platforms, the non-fiction limited series unravels the surprising and bizarre story behind Amanda C. Riley's long-running scam to use her growing online presence to take advantage of the social media community. Ultimately, the young woman pleaded guilty to soliciting over $100,000 in donations to help pay for cancer treatments that she never received.
Amanda C. Riley was a lot of things – a wife, a mother, a devoted member of her church, and a blogger with a rising profile. Online and in real life, family, friends, and followers knew her as a charming and beautiful young woman who persevered with an upbeat attitude despite a cancer diagnosis. Her shared cancer journey, as detailed in her blog, was remarkable – it captivated her local San Jose, CA community and followers from around the globe, including a number of celebrities. But beneath it all, Amanda had a secret that would take years to bring to the surface after an investigative producer was tipped off and went down a rabbit hole. Through exclusive access to her now defunct blogs and new interviews with the people who thought they knew her best; award winning journalist Charlie Webster explores this unbelievable tale of a scam that ripped a family apart and left a community in shock.
Said Charlie Webster, Creative Director, Lionsgate Sound, "We are always searching for unique stories, and the wild tale behind Amanda Riley's crimes fit the bill. The psychology of what this woman did to manipulate and infiltrate her community using the power of social media is fascinating and I know listens will be enthralled by what unfolds in the series."
The eight-episode limited series will premiere on Monday, May 15 with new chapters dropping weekly.
About Lionsgate Sound
Lionsgate Sound is the award-winning audio division of global content leader Lionsgate (NYSE: LGF.A, LGF.B). The full-service podcast production company works with Lionsgate's film & television businesses as well as third party clients. Lionsgate company Pilgrim Media Group – headed by Emmy and Peabody Award-winning producer Craig Piligian – is a minority owner in Lionsgate Sound and handles the day-to-day operations of the group.
The company aims to tell unforgettable stories; amplify, empower, and advocate for unique and diverse voices; and engage listeners in compelling, fearless, heartfelt, humorous, relevant, and inventive new ways. Lionsgate's film, television, subscription, and location-based entertainment businesses are backed by an 18,000-title library and a valuable collection of iconic film and television franchises, making this division unique in its ability to scale its audio offerings across a broad range of scripted and unscripted content.
Listen
This is a press release which we link to from Podnews, our daily newsletter about podcasting and on-demand. This is reprinted verbatim; we may rewrite headlines and descriptions.
This page contains automated links to Apple Podcasts. We may receive a commission for any purchases made.