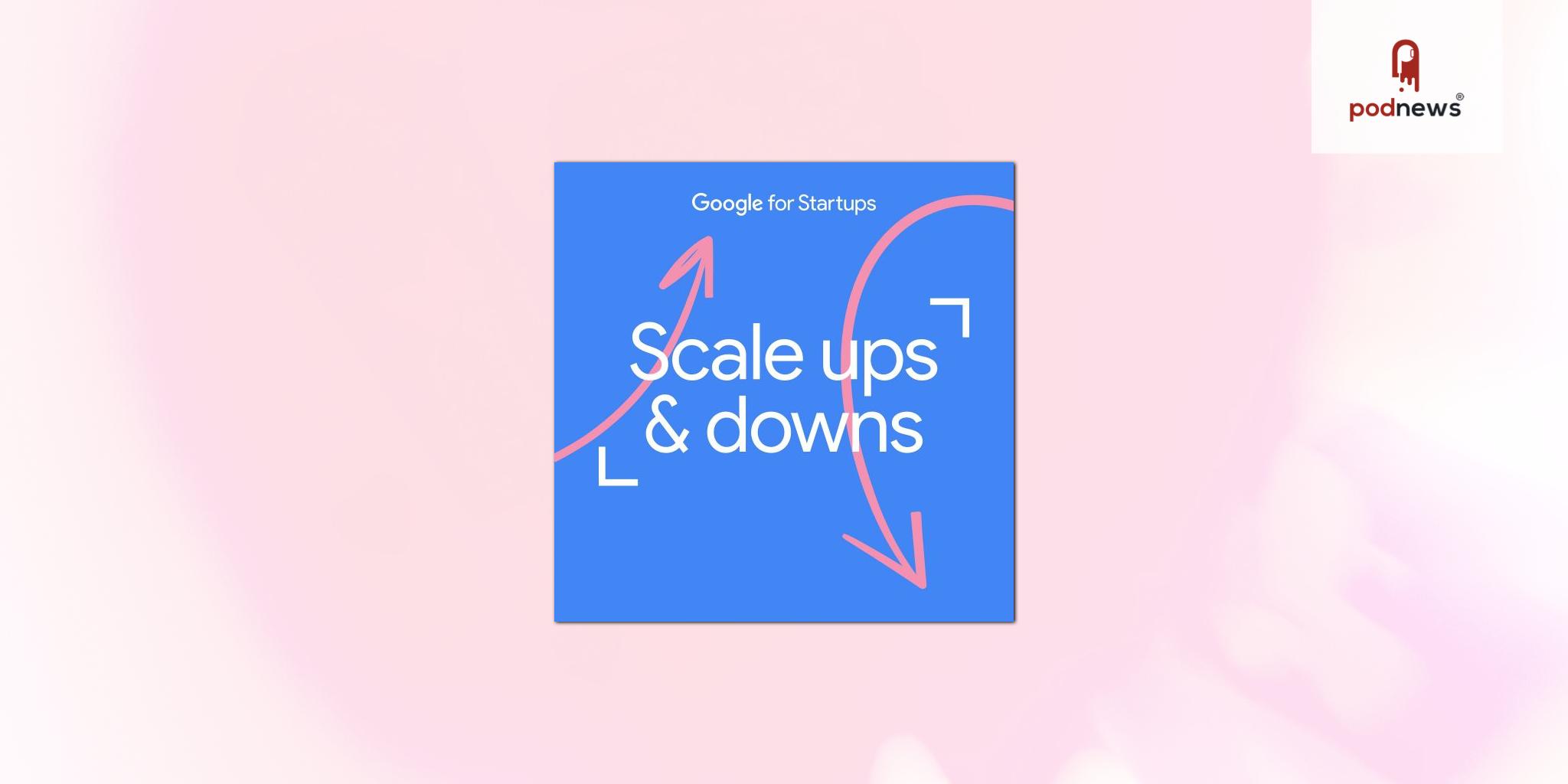 Scale Ups And Downs by Google for Startups UK launches
Press Release ·
"It's people that really breathe life into our companies." - Marta Krupinska, host of Scale Ups and Downs.
Scale ups and downs brought to you by Google for Startups UK, is a new panel podcast.
Hosted by Marta Krupinska, Head of Google for Startups UK, the podcast will explore the good, the bad, and the ugly of startups, inviting founders at all stages of their journey to pick the brains of some of the most successful business leaders in the UK.
In a society which rewards the "overnight success" startup, this podcast speaks to a listenership looking for candid conversations about the realities of scaling a business.
Launching on Wednesday 23rd February, the first episode of Scale ups and downs looks at team culture, and why creating a company culture, and hiring the right people is key as your company scales.
Particular highlights include:
Tips for successfully working and maintaining culture in a remote setting.
The importance of creating a company culture, and hiring the right people as your company scales.
Mistakes to avoid when hiring quickly and across multiple geo-locations
In the first episode, Marta is joined by an expert panel, including entrepreneur, and engineer Lyric Jain of Logically and executive recruiter, Talia Hamilton of Google Cloud. The trio answer questions from founders Wilfrid Obeng and Fran Hodgeson, on recruiting across multiple markets and cultivating company culture remotely, while scaling their startups.
Wilfrid Obeng is one of the founders of AudioMob, a non-intrusive audio advertising company. He is also a recipient of the Google for Startups Black Founders Fund, and an ex-Googler. Fran Hodgeson is the founder of Goodbox, a technology company that helps charitable organizations to go cashless.
Lyric shares some of the lessons he learned when growing his company: "In my experience, the company had a lot of false signals during the early days, where we thought this might be our 'scale-up moment'. We later learned we couldn't rely on just one signal, as this could be an anomaly. Once we started seeing consistent growth, and we started to get look alike deals, that's when it felt like we had something that was a least product market fit."
Responsible for executive recruitment at Google Cloud, and with a background in growing start-up teams, Talia shares invaluable advice for founders looking to hire the right people and grow their business: "Growing a start-up business, and hiring the right people really comes down to relinquishing control. As time moves on, you have to allow the business to spread its wings, and put the people entrusted with that growth to really take charge of it. If we try to retain too much of that power, then we restrict the freedom and agility that both the employees and the business need. We ultimately bring people on board to help us grow and be better."
Drawing from the experiences of exceptional business and tech founders, Scale ups and downs will feature a total of 10 episodes, released bi-weekly. Episode topics include:
Scale ups and downs: Extended Trailer. Listen here.
Fundraising: value add investors and storytelling.
Timing: hyped up industries and competition.
Mental Wellbeing: how to balance business growth and personal wellbeing as a founder
Growth: how to unlock growth and revenue
Storytelling: how to create a compelling narrative and strategy with your customers in mind.
If you'd like to get involved with the Scale Ups and Downs community and submit your own scaling challenge, head to https://www.scaleupsanddowns.com for a chance to be featured on the show.
Scale Ups and Downs is available on Apple, Spotify and all major podcast platforms.
Listen
This is a press release which we link to from our daily newsletter about podcasting and on-demand. This is reprinted verbatim; we may rewrite headlines and descriptions.
This page contains automated links to Apple Podcasts. We may receive a commission for any purchases made.