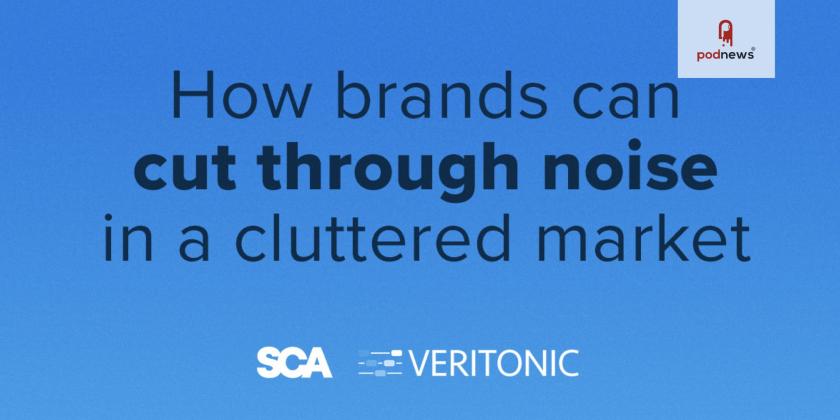 Bunnings again tops the SCA IQ Veritonic Audio Logo Index 2022 as Menulog jumps to second place in top 10
Press Release · Sydney NSW, Australia · via SCA ·
Bunnings has again topped the SCA iQ Veritonic Audio Logo Index 2022~ for the third consecutive year, while food delivery service Menulog continues its inexorable rise jumping to second place after making its debut in the top 10 audio logos last year, with the key to its success using melody in combination with its brand name.
Bunnings had a Veritonic Audio Score of 86 and ranked highest across almost all indicators including recall, correct identification of the brand and industry, and emotional attributes including trust, familiarity, and authenticity.
SCA iQ, SCA's media research and insights division, in partnership with audio intelligence platform Veritonic, today launched the SCA iQ Veritonic Audio Logo Index 2022, a one-of-its-kind study into audio branding effectiveness and emotional resonance of the audio assets of 44 of Australia's biggest brands.
The top 10 performing audio logos were:
Bunnings
Menulog
Chemist Warehouse
O'Brien
Bob Jane T-Mart
AAMI
Toyota
BCF
McDonald's
Telstra
Menulog changed its audio logo in mid 2022 from Snoop Dogg to Katy Perry which saw the brand rocket up the Index. The audio logo was also seen as more authentic and inspiring, helped by a significant advertising investment.
Chemist Warehouse has risen two places since the 2021 report, while O'Brien was tested for the first time this year and placed fourth.
Audio logos that were melodic reported a higher Veritonic Audio Score of 20 points higher and 63% more memorable than non-melodic logos. In addition, Australian brands outperformed UK and US audio logos, with an average recall score of 69% compared to 59% and 57% respectively.
Familiarity also is a key influence on consumer recall and a strong driver of a high scoring audio logo. All the top 10 brands are heavy advertisers and prioritise the placement and use of their audio logos.
Commenting on the report, SCA National Head of Creativity – The Studio, Matt Dickson, said: "Audio logos are critical in the important attention economy. Audio logos assist with keeping brands top of mind – Bunnings has been using the same audio brand strategy since 1995 and, due to its catchiness and longevity, Australia has a long-term love affair with the Bunnings jingle.
"Melody plays a tremendous role in the power of an audio logo and some brands have successfully transitioned their audio logos without using their brand names, such as Woolworths and Toyota. Toyota stopped using its melodic 'Oh what a feeling' audio logo several years ago, but the halo effect of that asset sees the car brand still rating highly."
SCA National Head of The Studio, Luke Parsons, said: "This is another great example of SCA's creative difference as we push the boundaries to get a better understanding of what works for audio, which are used to give our clients greater ROI."
The study found that there are three factors that contribute to a successful audio logo:
Sing it – melody matters – Melodic audio logos were 54% more memorable
Say it – words matter – when the brand name is mentioned audio logos are 30% more memorable
Play it – frequency matters - Frequency is an important part of encoding an audio logo into long term memory – even in low involvement scenarios.
~ Methodology: SCA iQ used the Veritonic Audio Intelligence platform to collect data on 44 top audio logos in Australia. Each test had approximately 300 respondents. A panel of 2,400 nationally representative people listened to each audio logo based on a range of attributes and were asked if they remembered the logo. They were asked to name the brand and industry for each logo and their degree of familiarity. For recall, panellists were contacted 48 hours later to test how well they remembered the logos. The Veritonic Audio Score and all component scores were calculated for each audio logo by combining emotional response, 48-hour recall and engagement data.
This is a press release from SCA which we link to from Podnews, our daily newsletter about podcasting and on-demand. This is reprinted verbatim; we may rewrite headlines and descriptions.