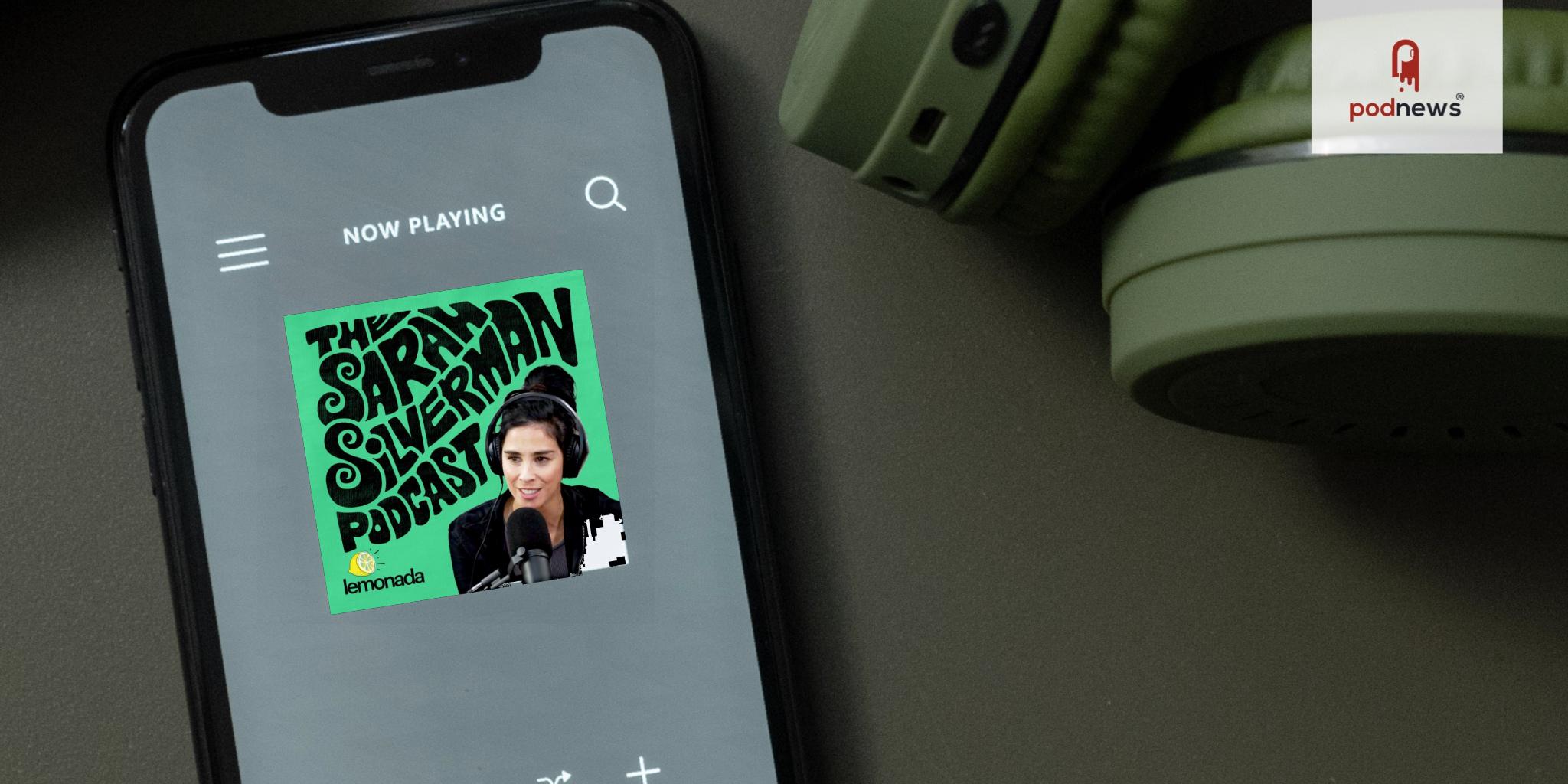 "The Sarah Silverman Podcast" Set to Join Lemonada Media's Award-Winning Lineup of Shows
Press Release · Los Angeles, CA, USA ·
Lemonada Media, the award-winning podcast network that makes life suck less, today announced that it will be adding Sarah Silverman's popular podcast The Sarah Silverman Podcast to its impressive lineup of shows. An all-new season of the hilarious and thought-provoking podcast -- hosted by the two-time Emmy-winning comedian -- will premiere on the network on October 19, with new episodes releasing each week.
Says Silverman, "When life gives you lemons, make (a deal with) Lemonada. Can't wait to start my new life with them!"
Silverman shares all in the weekly podcast, and she's as straightforward and honest as the title of her podcast is. She discusses a wide range of topics, from politics to breakfast cereal and everything in between. Listeners call in and leave voicemails and Silverman responds as only she could. Starting today, fans can leave a voicemail for Sarah via Speakpipe -- click HERE for a chance to be featured on the show.
"We're so honored that Sarah and her team are bringing her hit podcast and engaged audience over to the Lemonada community. Her show has been a salve for so many, and we can't wait to help make it and bring it into the world each week," shares Lemonada's CEO, Jessica Cordova Kramer. "Sarah was my late brother Harris' mentor, and the first guest on Lemonada's first ever podcast episode. This feels like a natural and cosmic fit," adds Stephanie Wittels Wachs, Lemonada's Chief Creative Officer.
Since launching in 2019, Lemonada has quickly established itself as a leading independent podcast network, reaching millions of listeners per month. The network has created and launched chart-topping original series' such as Wiser Than Me with Julia Louis-Dreyfus, which spent 29 days straight at #1 overall on the Apple Podcast charts; Blind Plea, which launched to #1 overall on the Apple Podcast charts, and Funny Cuz It's True with Elyse Myers which launched to #1 in comedy on the Apple Podcast charts.
Listen
This is a press release which we link to from Podnews, our daily newsletter about podcasting and on-demand. We may make small edits for editorial reasons.
This page contains automated links to Apple Podcasts. We may receive a commission for any purchases made.