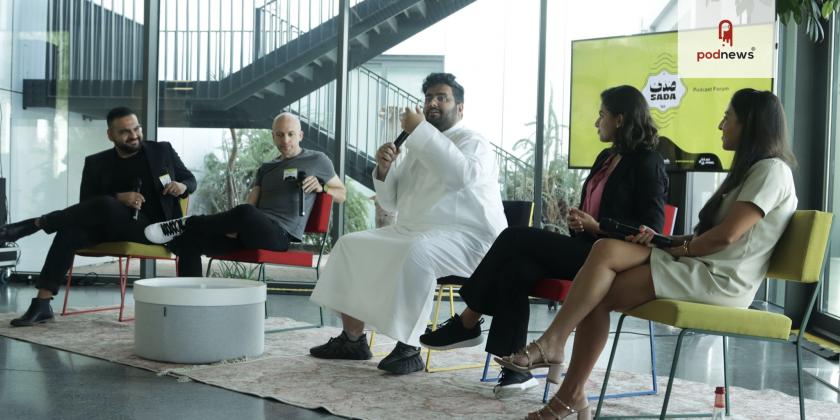 The return of a podcast forum in Dubai
Press Release · Dubai - United Arab Emirates ·
After a two-year hiatus, Kerning Cultures Network and mstdfr revived the region's annual podcast forum this past week in Dubai! Formerly known as the MEPOD Forum, the event has been rebranded to Sada. The all-day forum took place on October 8 at Jameel Arts Centre in Dubai.
With over 90 attendees, three panels and seven breakout sessions, Sada covered topics ranging from building meaningful narratives, creating stories around branded content, and the growing role of video in our audio-first world. The long-awaited podcasters meet-up was intimate and well-received.
The forum was attended by some of the top names in the industry: Spotify, Apple, Anghami, Podeo, Sowt, Rising Giants, Sarde After Dinner, and of course, the event co-hosts, Kerning Cultures Network and mstdfr.
Sada will soon be hosting another edition of the podcasters forum in Riyadh in 2023. Until then, podcasters can sign up for the monthly newsletter to stay in touch and get access to virtual workshops, industry trends, and future events.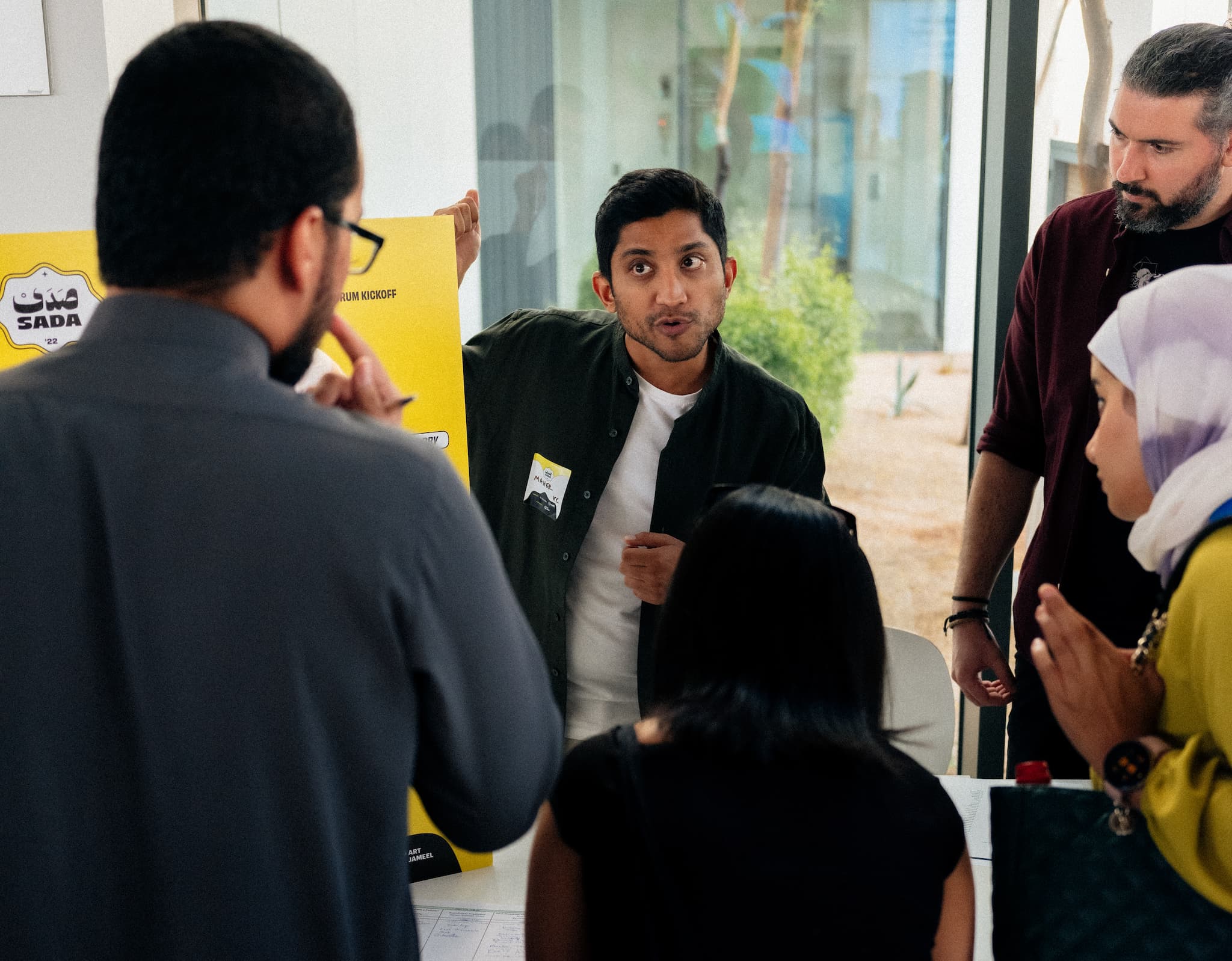 Photo credit: Produkts24
Panel 1: Advertising but Not Really: Branded Content and Podcasting
"There's studies out there that say that people trust podcasters with 91% of ads. And they have a connection with a podcaster, with a content creator. And if you think about it, if someone tunes in once or twice a week and listens to someone for 20 minutes or 30 minutes, it's a way, way deeper connection." - Lemya Soltani, Commercial Director, Next Broadcast Media
"It's never too early to start selling. People say you need to build an audience first - which I believe. It might take you a year or 18 months to build a real audience and then you can say, 'Well, now I can monetize.' Yes, but start selling on day one. Get a 100 no's and a 100 feedbacks, and then you can start monetizing." - Richard Fitzgerald, CEO, Augustus Media
"I think connecting advertisers with content creators, with keeping in mind never touching the content creators and allowing advertiser reach…I think it's a beautiful mixture that allows sustainability without compromise from each one." - Khalid Al Kenaa, CEO, Mohtwize
Panel 2: Building a Standout Narrative
"There's so many ways to innovate on the traditional form of conversation where you can fuse the different formats together. And that's the beautiful thing about what we do as podcasters. We have the opportunity to try new things, to experiment a little bit and see how we can play with that traditional format to make our podcast or our story stand out." - Ban Barkawi, Branded Content Lead, Kerning Cultures Network
Panel 3: Video in an Audio-First Medium
"If Spotify and Apple didn't realize or didn't recognize the importance of video, they wouldn't have spent billions of dollars to develop the software, right?…There is an element that is new and fresh and intimate that comes with video." - Mouin Jaber, Co-host, Sarde after Dinner
This is a press release which we link to from Podnews, our daily newsletter about podcasting and on-demand. This is reprinted verbatim; we may rewrite headlines and descriptions.