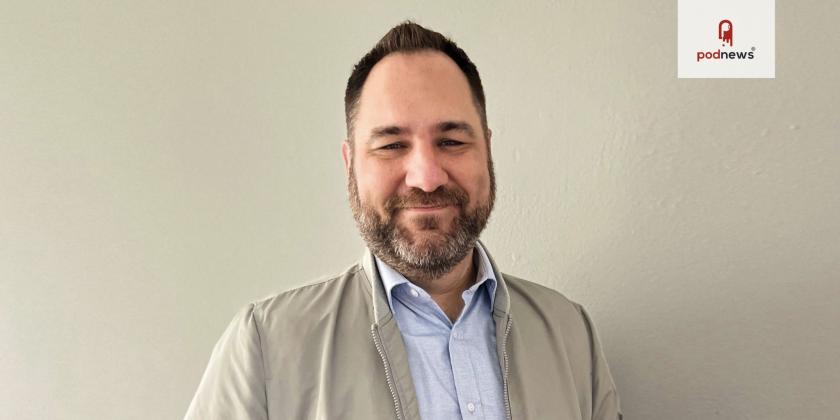 All Things Comedy elevates Russell Weissman to COO
Press Release ·
Bill Burr and Al Madrigal's All Things Comedy has elevated Russell Weissman to Chief Operating Officer of the expanding production company and podcast network. Weissman will lead audience strategy and oversee distribution, sales, business development, and podcasts. He will also support the founders and development teams with their expanding opportunities in film and television projects and he will step into an observer role of the Board with All Things Comedy.
"For the past six years, Russell Weissman has been a great partner in the strategy and growth of All Things Comedy," stated ATC President and CEO, Mike Bertolina. "As his role has grown, and his impact felt on so many facets of our business, it became clear that promoting him to COO was warranted and commensurate with his responsibilities. I look forward to building further with him in this next phase of the business."
"Not only has Russell become recognized as one of the foremost experts in podcast advertising, development, and marketing," said Al Madrigal, "but he has truly excelled at translating the lofty vision of two bonehead comedians into a thriving business. I'm extremely excited to enter this new chapter with him as our COO, and I'm even more excited for him to explain to me what those initials mean."
"At All Things Comedy, we are very excited to announce Russell Weissman's promotion to COO," asserted Bill Burr. "He has been one of the driving forces behind our growth since starting at ATC. We are looking forward to continuing to grow our podcast platform with him in this new position."
"I feel fortunate to be working with such an incredible team of people," stated Weissman. "All Things Comedy has made some important strides as an emerging media company and is uniquely positioned in the entertainment landscape. I look forward to continue pushing All Things Comedy to new heights with our founders."
An executive with extensive knowledge of both digital and traditional entertainment ecosystems, Weissman joined ATC in 2017 as VP of Audience Strategy & Marketing focusing on audience growth, marketing, and digital strategy. Over the years his role has evolved into building company infrastructure, strategic partnerships, and new revenue streams across the different aspects of the business to create scale.
Founded by Bill Burr and Al Madrigal, All Things Comedy (ATC) is the leading comedy podcast network and a production company creating digital series and a development slate for television, original podcasts and feature distribution.
ATC is currently in post-production on the feature films, Drugstore June and Old Dads, Bill Burr's directorial debut for Miramax. They produced the Emmy-nominated Roku series, Immoral Compass, and the documentary film, Patrice O'Neal: Killing Is Easy, in collaboration with Comedy Central. Since 2020, ATC has premiered several podcasts including OMG Hi! With George Lopez, Laughing with Myself with Melissa Villaseñor, Welcome To Friday, Nate Bargatze's Nateland, Anthony Jeselnik's Jeselnik & Rosenthal Vanity Project, Gettin Better with Ron Funches, and Breaking Bread with Tom Papa. Recent ATC-produced stand-up specials include the Netflix specials Mae Martin: SAP, Nicole Byer: BBW (Big Beautiful Weirdo), Bill Burr: Live At Red Rocks, Whitney Cummings: Can I Touch It?, and the Ronnie Chieng specials, Asian Comedian Destroys America and Speakeasy. ATC produced the Comedy Central series, Bill Burr Presents: The Ringers, and three one-hour stand-up specials for the network.
This is a press release which we link to from Podnews, our daily newsletter about podcasting and on-demand. We may make small edits for editorial reasons.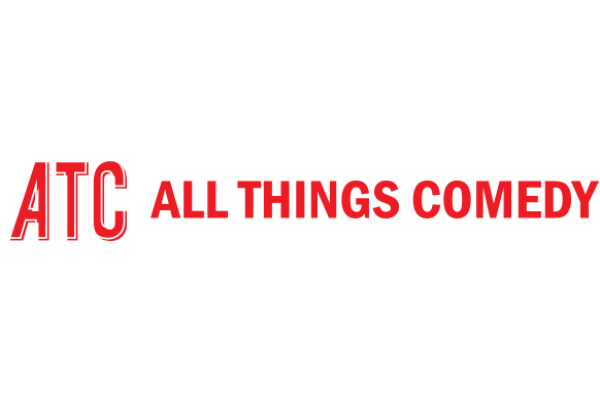 All Things Comedy