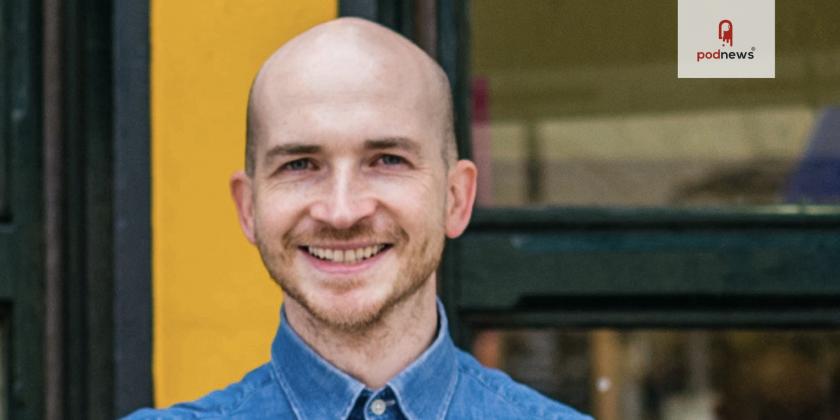 Crowd Network bolsters senior team
Press Release · Manchester, UK ·
Crowd Network (Crowd), a fast-growing Manchester audio-on-demand network, has welcomed Rob Roberts-Facey to its team as a senior producer, joining from the BBC. Roberts-Facey will work closely alongside Tom Fordyce, Crowd creative director, to develop a new division at the network, Crowd Sports.
Having previously worked as creative lead for BBC Sport, Roberts-Facey also worked across Match of the Day, Sports Personality of the Year and sports documentaries for BBC One. With over 11 years' experience at the broadcaster, he has been involved in coverage of the biggest sporting moments of the last decade, from World Cups to the Olympics.
Currently home to chart-topping podcasts The Geraint Thomas Cycling Club and The Joe Marler Show, Crowd plans to officially launch the new sports division next year. Roberts-Facey and Fordyce will lead on the expansion of the network's existing sport shows and development of new podcasts, with more high-profile sports stars set to join in 2022.
Crowd Sports will join the network's existing content divisions. Crowd Stories, including the likes of critically acclaimed Murder In House Two and American Vigilante, brings trailblazing investigations and documentaries to life. Crowd People, home to podcasts including The Sam and Billie Show and Go Love Yourself, sees listeners get closer to some of the most popular names in entertainment.
Roberts-Facey's appointment bolsters Crowd's senior leadership team, which has undergone significant growth since its 2020 launch. Having started as a team of four, the network now counts 18 amongst the business and is set to welcome further new hires later in the summer.
Mike Carr, CEO of Crowd Network, said: "It's fantastic to have Rob on board, given his experience in leading productions for some of the biggest global sporting events and shows. It stands him in good stead as we look to grow our sports podcast offering, work with more brilliant names and brands in sport, and continue to develop original shows that listeners truly connect with.
"As we expand the shows, talent and brands that we work with, we're focused on having the right people in the team to support this, who have the drive and energy to push us forward. Rob in particular will be vital to developing our sports specialism, alongside Tom, as we look to officially launch Crowd Sports next year. I'm excited to welcome him into the team."
Rob Roberts-Facey, Senior Producer at Crowd Network, said: "Having watched Crowd go from strength to strength over the last two years, I am thrilled to be part of the team. Its productions are quality, and the focus on connecting listeners with the shows, hosts and people behind the podcasts is something I've always admired. To be able to play a part in this and work closely alongside Tom and the team again, is brilliant. We have so much scope to grow – from the names we work with, to the podcasts we bring to listeners – and I am incredibly excited to help take Crowd Sports to the next level."
This is a press release which we link to from our daily newsletter about podcasting and on-demand. This is reprinted verbatim; we may rewrite headlines and descriptions.