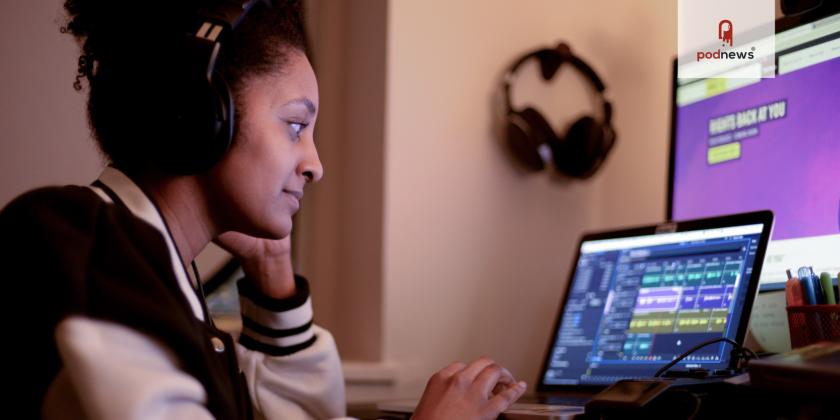 Amnesty International Canada's debut podcast tackles anti-Black racism, surveillance, and policing
Press Release ·
Amnesty International Canada's first-ever podcast, Rights Back At You, launched yesterday, introducing listeners to frontline activists creating unstoppable, lasting change in Canada and beyond.
Season 1 is an unflinching look at anti-Black racism in the post-2020 era. In each episode of the five-part series, host Daniella Barreto examines a different critical threat to Black people's freedom and security – from facial recognition to the War on Drugs, to police violence – and passes the mic to changemakers building a better future now. Marrying intensely personal, no-holds-barred storytelling and painstaking investigation, Rights Back at You unravels the Canada you think you know and challenges the systems that hold back human rights.
"In 2020, there was a lot of listening, learning, and commitments to making systemic change," said Barreto, Amnesty International Canada's Vancouver-based Digital Activism Coordinator. "Three years later, powerful decision-makers across Canada are increasing police budgets and doubling down on surveillance, policies that have a long history of harming and criminalizing Black people. Our goals for the podcast are to centre and amplify the voices of advocates who refuse to be scared into silence and to inspire and challenge listeners – whether they are Amnesty supporters or not – to think differently about public safety and how it relates to human rights."
Available to stream on all the major podcast platforms, the first two episodes launched Wednesday to mark the beginning of Black History Month. A new episode will be released every Wednesday until the end of the February. Rights Back at You is the product of an all-women creative team featuring Barreto (host, writer, and producer), Serisha Iyar (producer), and Vocal Fry Studios' Katie Jensen (story-editing, sound design, and post-production).
Barreto's own brushes with police overreach and surveillance inform her approach to Rights Back at You. A former organizer with Black Lives Matter Vancouver, she learned in 2017, after a year of organizing protests and publicly challenging systemic anti-Black racism, that the Royal Canadian Mounted Police had monitored her group's activities.
"Discovering you are the target of police surveillance is terrifying, to say the least," she said. "It's also infuriating because it's not surprising. Black, Indigenous, and other racialized people are routinely and systematically harassed simply for exercising their rights to protest, freedom of association, freedom of expression, and privacy."
One of the most personally impactful conversations for Barreto was her interview with Hugh Lampkin, a long-time harm-reduction advocate in Vancouver's Downtown Eastside and the focus of the podcast's second episode. "Hugh was remarkably open with me about his experiences as a drug user and activist in an incredibly criminalized and marginalized environment," Barreto said. "Vancouver is now known as a harm-reduction capital, but it wasn't long ago that Hugh had to smuggle naloxone out of a research conference to make life-saving overdose reversal medication available on the street.
"For me, Black histories and Black futures on this continent are defined by acts of resistance: people and communities who imagine a better, more just world and, through their collective action, birth it into being. And that's ultimately what – and who – Rights Back at You is all about."
Listen
This is a press release which we link to from Podnews, our daily newsletter about podcasting and on-demand. This is reprinted verbatim; we may rewrite headlines and descriptions.
This page contains automated links to Apple Podcasts. We may receive a commission for any purchases made.